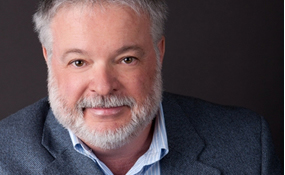 By Rev. Alan Viau
See how you can get a Free eBook on planning your dream wedding ceremony. As part of marking 1o years of celebrating love in the capital, I am offering a giveaway of 10 of my eBooks, "From the Heart, Wedding Ceremonies that Work!"
I starting writing my blog for on-location wedding ceremonies in January 2010, six years after starting hitching up couples. A little while ago, I released a book and eBook that compiled all my advice on planning a successful on-location indoor or outdoor wedding ceremony.
You'll get lots of tips and advice in my eBook. But essentially, it comes down to three main things.
Have a Dream and Plan the Dream.
It used to be that you needed to conform to your religious institution's demands for your wedding. When I was married 33 years ago, Sweetheart and I only had the choice of a few Bible readings.
Now you can have your dream wedding ceremony. It takes planning and careful execution. This eBook gives you tips on things you never thought of.
Plan It Together
Often I've heard the groom say, "Whatever she wants…" The most successful weddings have been those where both the bride and groom are intimately involved. It is a team effort to have the wedding of your dreams. You balance each other and stand together in the face of family pressures.
This is YOUR wedding. Focus on your love for each other and how this wedding is an expression of your relationship – from your heart.
Stick to the Script
Your wedding ceremony will be the most stressful part of your day. This is because you probably haven't planned a wedding ceremony before. It is all new to you. In contrast, you have had parties previously and a receptions is just an elaborate one.
This may be your first wedding and you need to give it your best. Once you've agreed to a plan, stick to it. Don't second guess yourself the day of. I had a groom, Mark, who offered up his right hand for the ring instead of his left – as a joke. It back fired. The bride was so flustered that she called him Mike instead. Stick to the plan and all will go well.
Here's how you get the eBook.
Send me a message briefly describing your dream wedding. The 10 best entries by February 14, 2014 will receive my eBook. I'll post the stories for all to share as inspirations.
Wishing you all the best and many blessings.