Cool-weather weddings are magical, romantic, and provide the perfect backdrop for cozy memories. The season is filled with rich and sumptuous colours, roaring log fires, and hopefully a sprinkling of snow. What more could a winter bride-to-be ask for?
In this issue of Ottawa Wedding Magazine, you'll discover so many ways to create an event that is simply "you." Invitations are the first impression. Charm your guests with satin ribbons and romantic hues—the starting point for your event needs to say it all.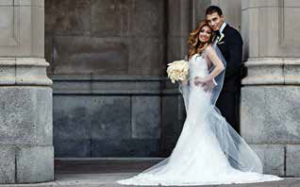 Photo by Miv Photography
Our fashion department features this season's hottest bridal trends. From high slits and detachable skirts to off-the-shoulder and fluttery sleeves, we've got your ultimate fashion fix. We're also talking accessories and featuring statement pieces that are oh-so-you.
Winter evenings are perfect for twinkling lights, candles, and outdoor lanterns made of ice. The night sky and bright lights can make outstanding images for you to look back on for years to come.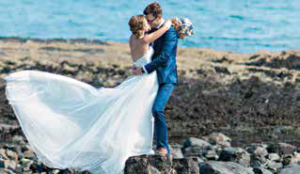 Photo by Candace Berry Photography
Because the cold weather can be a challenge for our skin, we're sharing advice on how to stay fresh-faced, no matter the temperature.
We hope you enjoy this issue of Ottawa Wedding Magazine. Our tips and tricks are meant to inspire and help you make your wedding one to remember.
Have a spectacular day!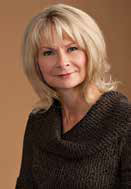 Pat den Boer
editor@coylepublishing.com
Photo by Rick Brand
Want to see your special day in Ottawa Wedding Magazine? If you want to contact me about how to include your wedding day in this publication, then please take note. We will not accept high-resolution images by e-mail. If you would like to send me a note about your wedding, do so in four or five paragraphs, describing your day. Make sure to include the bride's and groom's names, wedding date and location. Send along two or three low-resolution (less than 1MB) images. We have special requirements for photos, which will be communicated to you once your story is accepted.