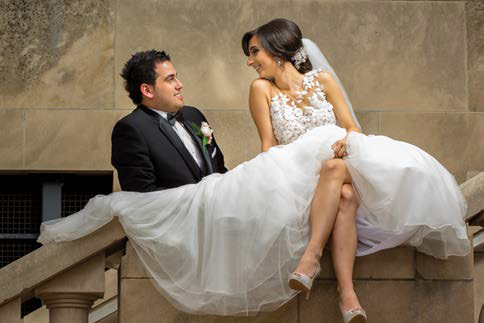 Photo by Cesoir Studios
"People will stare. Make it worth their while."
— Harry Winston
Ah, the start of wedding season. From now until October, weekends will be lled with bridal showers, bachelorette parties, rehearsal dinners and receptions.
If you are planning your own wedding, you can throw in dress fittings, cake tastings, makeup trials — and I will stop there, because I don't want to give any of our brides-to-be anxiety.
However, I think you'll be more than inspired by the creative work of so many of our brides featured in this wedding issue. I absolutely love planning the "Happily Ever After" section of our magazine. Each couple's day showcases the personal style — from the story behind choice of gown to the groom's choice in cuf inks. Those special details and unique characteristics of our brides and grooms come through in our stories and photos. Some of the most precious moments of any wedding day take place behind the scenes, and in this issue you'll see how photographers have cleverly captured this for you — our readers.
From all of your emails, tweets and Facebook posts, the message is clear: you want more dresses, more accessories, more maids' looks and — of course — more shoes. We listened, and added extra pages to our fashion section and built up our website content so it's easier than ever to nd your look.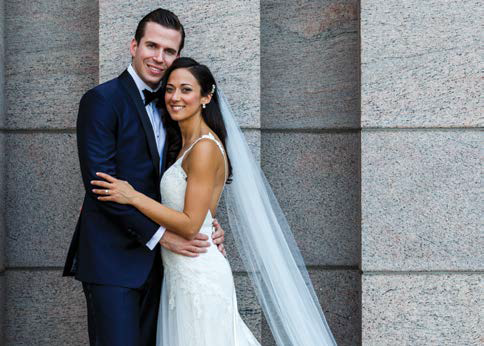 Photo: Miv Photography
If it's inspiration you need — then read on. The topics we cover in this Spring/Summer 2017 issue will nudge you in the right direction. Nothing makes me happier than getting a message from a reader telling me she's found her dream dress as a result of reading Ottawa Wedding Magazine. So if that's you, get in touch.
After all, it's your day. Do it your way. And don't forget to let me know all about it. We just love featuring your stories in our magazine.
Congratulations!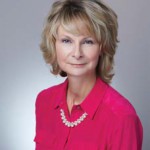 Pat den Boer
editor@coylepublishing.com
Want to see your special day in Ottawa Wedding Magazine?
If you want to contact me about how to include your wedding day in this publication, then please take note. We will not accept high-resolution images by e-mail. If you would like to send me a note about your wedding, do so in four or five paragraphs, describing your day. Make sure to include the bride's and groom's names, wedding date and location. Send along two or three low-resolution (less than 1MB) images. We have special requirements for photos, which will be communicated to you once your story is accepted.