When a friend or family member gets married, you want to give them a gift that is personal, thoughtful and useful. These days, a toaster oven or a set of "his and hers" towels just doesn't cut it. One way to give a special gift is to fund an experience the couple can share together. This way, no matter what their interests are, you can find a unique and fun activity they will treasure.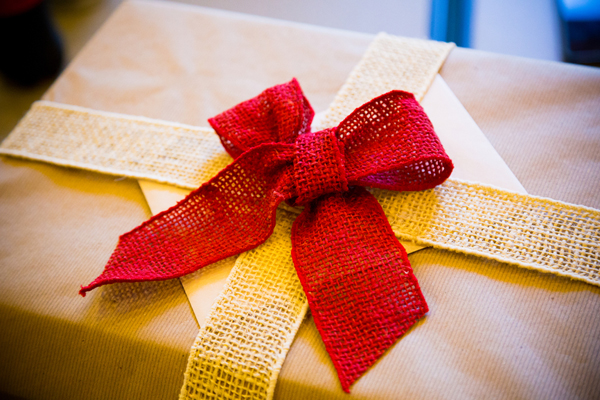 For the Adventurous Couple
If the bride and groom-to-be love the outdoors or trying something new, give them an adventurous or adrenaline-pumping activity to do. Skydiving, paddleboard lessons or a ski trip are perfect for that couple who is always looking for something different. In the spring, give them a kayak rental on the Ottawa River. For winter fun, give them some ice skates to take on the Rideau Canal, which freezes into the longest skate rink in the world, according to Lonely Planet.
For the Performing Arts Lovers
For couples who love the theater and stage performances, tickets to a show are always an appreciated gift. You can either give them a gift certificate to a local theater or get tickets to a specific show they've been dying to see. Depending on where they are honeymooning, you also can check out what shows are playing in their destination for a fun activity on their trip. For example, if they are taking a trip to New York City, a pair of tickets to one of the season's popular Broadway shows such as "The Book of Mormon" or "Cabaret" is sure to put you at the top of the couple's thank-you-note list.
For the Sports Fans
Any sports fan will appreciate tickets to see their favorite team play. Buy them premium tickets to Canadian Tire Centre so they can paint their faces red and black to cheer on the Ottawa Senators. Or, for football fans, purchase tickets to the FIFA Women's World Cup, which is coming to Canada in June 2015. No matter what their favorite team or sport is, they are sure to appreciate some tickets from a fellow fan.
For the Foodies
For those who love food, nothing is better than a good meal or a unique gastronomic experience. Thankfully, there are food and drink festivals year-round all over Canada, so you can easily score a couple of passes to an event for your foodie friends. For example, every January, the Niagara Icewine Festival brings wine and food experts to the beautiful Niagara Falls to taste pairings and tour wine routes. In the spring, the Toronto Food and Drink Market brings together every aspect of the food world from food trucks to master chef classes. If your friends are vegetarian or vegan food lovers, the Ottawa Veg Fest in June showcases gourmet food, ethical clothing and cruelty-free cosmetics.
For the Lifelong Learners
For the couple who likes to learn new skills, a class or workshop is a great present. They can learn to make delicious delicacies with a gourmet cooking class at Le Cordon Bleu in Ottawa, which is the only "outpost" of the famous French cooking school in North America, according to The New York Times. Art classes can teach them to paint, blow glass or spin pottery. Or, you can give them a certificate to yoga or pilates classes so they can work on their fitness moves together.