By Rev. Alan Viau
It is said that a bride starts dreaming about her wedding dress from the moment the engagement ring slips onto her finger. Yet grooms will procrastinate their outfit as long as they can. I've witnessed the disastrous results of this – grooms not looking their best who stand next to their gorgeous bride. It is time for men to embrace the same enthusiasm for their suits as their brides do for their dresses. Looking dapper on your wedding day has never been easier with men's custom clothier, Surmesur.
I once asked my talented seamstress wife,  "why are there some many women's fashions"? The answer was simple – because there are so many different women's shapes. A woman is curvy and her curves are distinctive to her. Therefore she must find the right fashion to fit her curves.
It can be argued that men have traditionally not had this issue. "Off-The-Rack" men's clothing was either a triangle or a box shape. Today's modern man has very many different shapes – and I claim – as many shapes as women. We have men with large shoulders, big bellies, short legs and so on. I've seen the disasters of ill fitted suits; badly hemmed sleeves and pants, awkwardly hanging jackets, and just plain ugly suits with no style. A man can therefore no longer accept the traditional shapes to make him look his best for his best day.
For about the same price as an "Off-The-Rack" suit, you can obtain a suave outfit from Surmesur that is perfectly fitted to your shape… and styling too.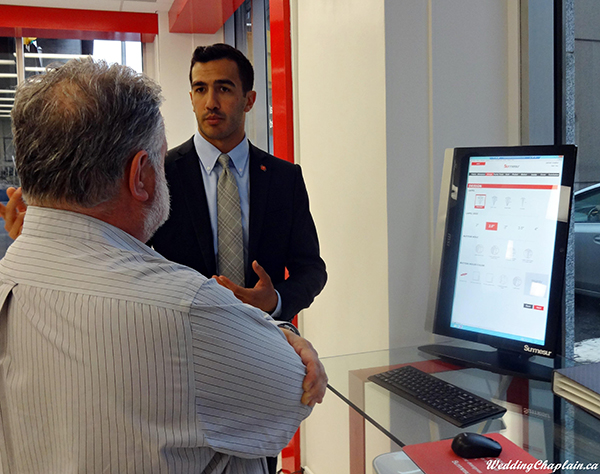 I went through the process of building a suit with Surmesur's Ottawa location. The first decision is to choose which type of fabric you would like. The in-store consultant discusses with you what you want to do in this suit and may make suggestions towards a more formal look or fashion look.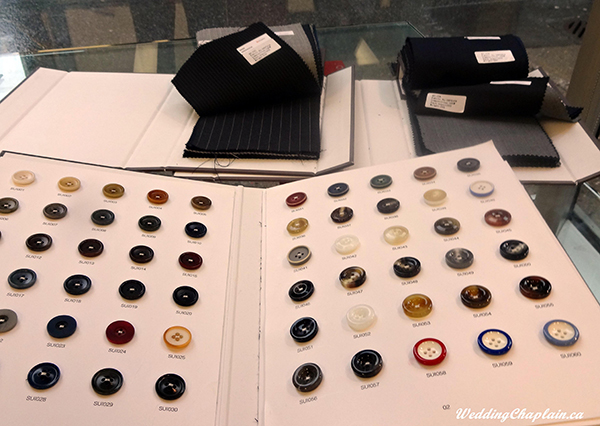 Options such as type of lapel, pockets, buttons and lining are all added to your basic suit type you have chosen. The result is a suit that is styled just for you.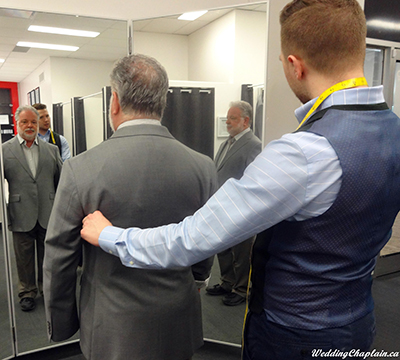 Once this simple approach is taken, your measurements are taken and compared with a stock suit to ensure that the jacket and pants hang and hug properly.
Once completed – your order is sent off. In about 4-6 weeks you come back in for a final fitting to ensure the suit is perfect.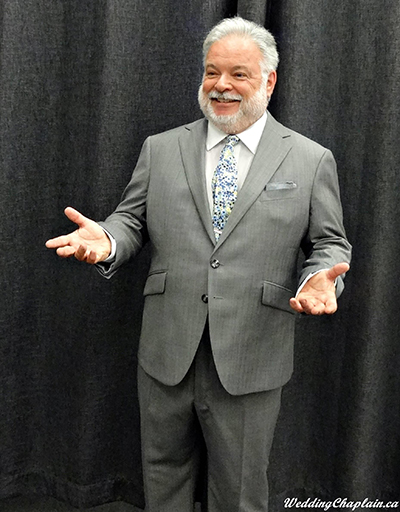 This is my first custom made suit. I can tell you that it feels great. No uncomfortable areas where it tugs or pulls because it fits my curves. It makes you feel and therefore look fabulous.
With Surmesur stores in Quebec City, Montreal, Toronto and Ottawa, there is ever reason for a man to look his best for his bride on their special day. If she feels you are the best – you can confirm it by being your best.