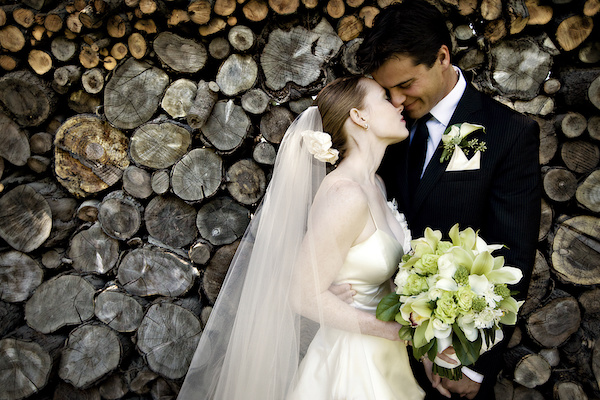 Nothing says "bride" quite like a veil. It's the ultimate bridal accessory, but with so many styles and lengths available, it can be tricky to know what to choose.
Before you dive head first into your boutique's veil selection (tempting as that is!), it's always a good idea to choose the dress first. Your veil should work with, and enhance, your gown, rather than fight against it for attention, so you need to know what style you'll be wearing. Whether you're rocking a full-on princess gown or a chic silk slip dress, there's a veil out there to make your look really pop!
Another thing to consider is how you want to wear your hair on the day. Even if you haven't decided exactly what style you want, if you can let the boutique assistant know whether you're thinking of having your hair up or down, this will help them suggest the best veil styles for you.
It's worth taking your mom or a bridesmaid along with you, so they can let you know what the veil looks like from behind. Just be warned – it's inevitable whoever you bring along will get serious veil-envy and insist on trying one on too, just to see what it looks like.
Our guide to veil lengths:
Birdcage or fascinator
This is a short veil that only covers the face. It works especially well with vintage '40s and '50s dresses.
Shoulder length
Also known as blusher length, this is perfect for showing off bust, waist, or back details on your dress.
Elbow length
The elbow length veil works well with romantic ball gowns, as it ends where the fullness in the skirt begins.
Fingertip
As you'd expect, the length of the veil reaches the tips of your fingers. It works with most dress styles and is a classic choice.
Chapel
This floor-length veil is perfect for formal weddings and works beautifully with dresses with long trains.
Cathedral
The longest veil available extends for a metre along the floor. It's a grand style suited to a traditional church wedding.
Source: From Ottawa Wedding Magazine files.