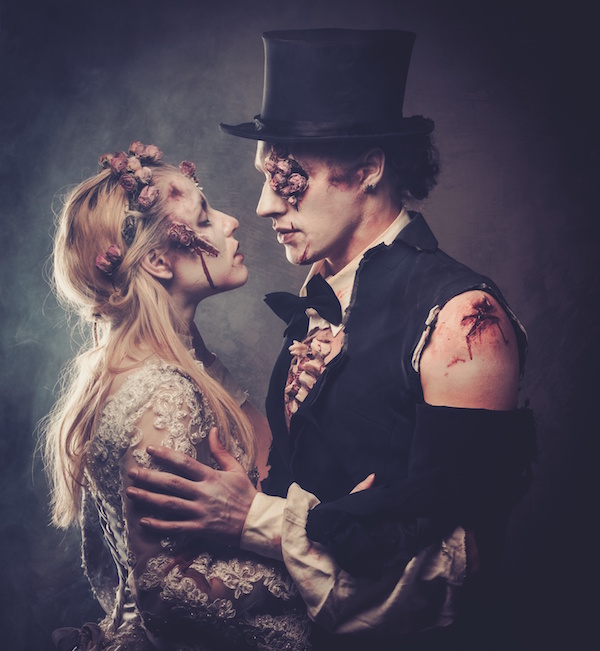 A couple who rise from the dead together can … really rock Halloween as a Zombie bride and groom! You're in the midst of wedding immersion, why not have some fun with it for end-of-October parties and shenanigans?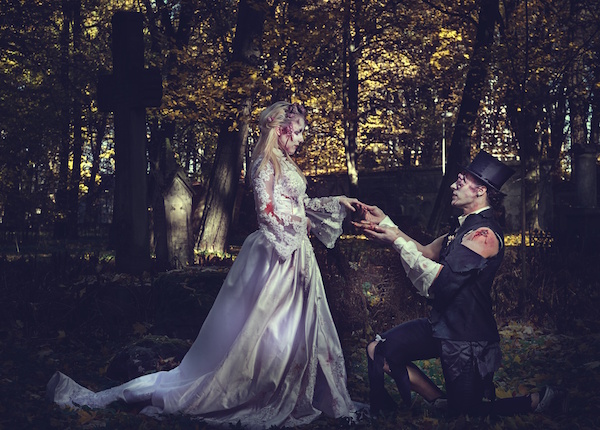 The dollar store and Value Village offer lots of options for makeup, accessories and possibly even bridal garb.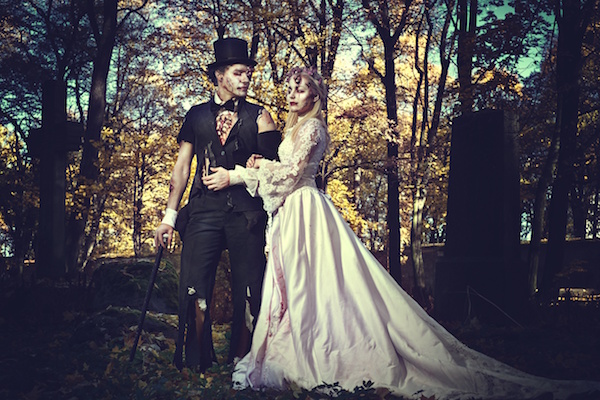 We've all heard of undying love. Why not living-dead love, in all its horrifyingly fun, dramatic glory?