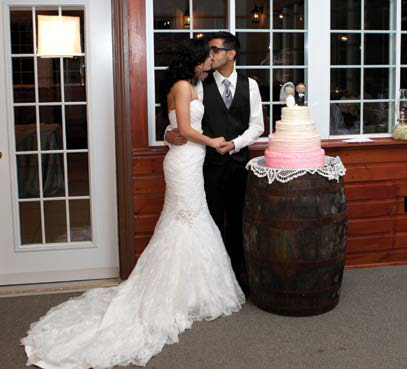 Runaway Bride
April 20, 2013
Compiled by Nicolina Leone
photos by Tripp Photography
In June 2012, Kathleen Harper made her dream day a reality when she won her entire wedding with Hot 89.9's contest, Runaway Bride.
Using her journalism flourish to write an entrance essay into the contest, Kathleen was chosen as one of the top 50 finalists – all of whom were invited to brunch at Strathmere.
Other than the date, time, and location, Kathleen was told only to bring a pair of running shoes.
As she dined with her fellow prospective competitors, she overheard some saying they wouldn't eat much in case they were running. Kathleen's thoughts? "If I might be running, I might as well be fed."
The ladies quickly discovered that of the 50, two names would be chosen. The first name pulled was not Kathleen's, dropping her odds from one in 25 to one in 49. So when she heard "Kathleen Harper," she was in disbelief.
Full from breakfast and still not quite clear of what she would be doing, she made her way to another room to be prepped.
She and the other bride-to-be would be dropped off at a secret location and have six hours to get as geographically far from the start as possible. The catch?
Both would be wearing oversized wedding dresses (Kathleen's petite frame in a size 12 gown); would have limited access to transport and no cell phones; the girls would have to earn any money needed; and collect something old, something new, something borrowed, and something blue. Kathleen was escorted by radio personality Rush, from The Morning Hot Tub, and the other bride with Mauler.
The girls were dropped off at the starting location – the Eternal Flame on Parliament Hill, at 10 a.m., and then it was go-time. Kathleen used her logic and realized that going east would be her straightest, most direct way out of downtown.
On her journey that day, Kathleen literally begged and borrowed, was the recipient of the kindness of strangers, her fiancé, a friendly cop who offered her a ride, and had the support of Rush all the way to Hawkesbury, where she won by 32 kilometres.
The physically and emotionally demanding competition won her a wedding equivalent to $50,000 and Kathleen was able to have the vintage-chic-themed day of her dreams.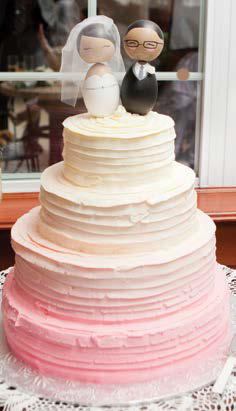 Kathleen had a very specific vision in mind for her special day. "Not rustic-vintage," she explains. "I wanted it to be grandma. Tea cups, really delicate flowers everywhere, pinks and creams."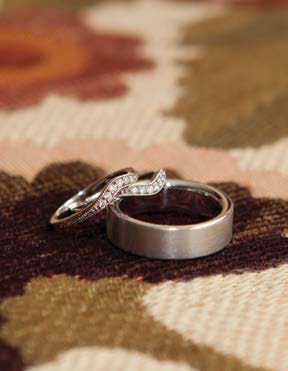 On the day, both bride and groom got ready in their designated rooms; Kathleen with her bridesmaids and man-of-honour, and Nadim with his groomsmen.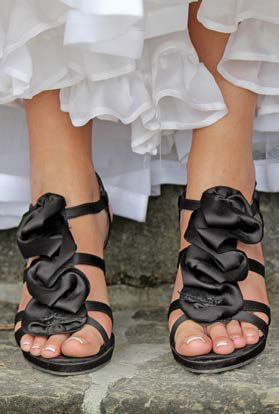 In the absence of her father who passed away, Kathleen's brother walked her down the aisle following a cast of family members. Kathleen's niece nervously sped down the aisle first, dumping her flowers as she went. The ring bearer, Kathleen's nephew and not yet old enough to walk himself, was carried by the man-of-honour holding a teddy bear with the rings attached.
When the two met at the end of the aisle, there were no nerves and no tears.
"It felt like I belonged there. This was just meant to happen."
After the ceremony, Kathleen and Nadim braved the cold pre-spring weather (so cold that it snowed) to lock down their beautiful photos.
They enjoyed amazing food with their guests and more gourmet goodies at midnight when a cookie bar and pizzas appeared to replenish the partiers.
Thank you for sharing your story – OWM.W