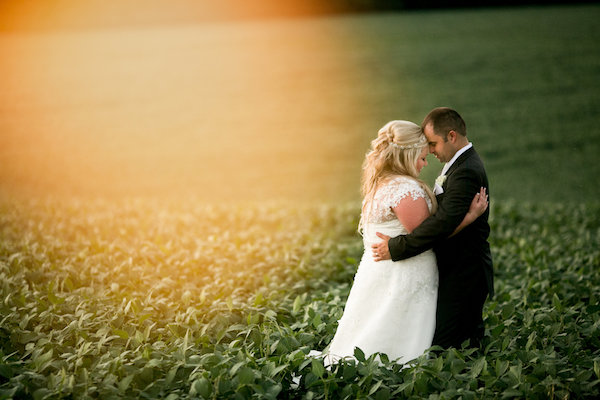 photos by Andrew Geddes
When Carey asked Lindsay out on a date, she was hesitant to jump back into the dating scene. He persisted.
"Any time and any day and I will make it happen," he told her. Eventually, Lindsay was convinced. "With his busy work life, I knew he was serious and someone special I wanted to get to know," she explains. "We have been inseparable ever since."
Four years later he proposed. Knowing how much Lindsay loves photos, he printed every single picture they'd taken together as "selfies" and hung them in their home with messages. Hundreds and hundreds of them. Arriving home she followed the messages along a path that led her to the backyard.
There he was on one knee, waiting to propose. It was a romantic gesture straight out of The Bachelor, Lindsay's guilty pleasure.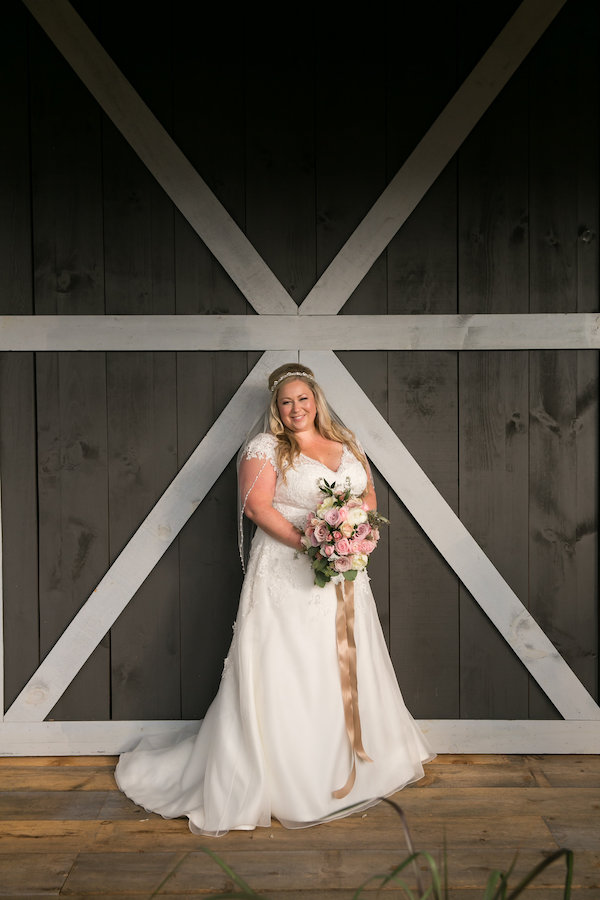 Beautiful bride.
"We decided on a shorter engagement as I'm a creative soul," says explains. "I knew the longer I had, the more projects I would get into."
She also knew exactly what she wanted: "I had a vision and theme of rustic elegance. When we found Evermore in Almonte, it was everything we had both imagined. We loved the rustic feel of the property but also its elegance and beautiful landscape. Carey, coming from a large basketball family, was thrilled with the history of the property as it was the childhood home of James Naismith, the inventor of basketball."
Natural Elements
"I went with soft pink and rose gold accents and lace; I also incorporated tons of natural elements. We wanted a wedding that was unique and fun for our guests, so we had custom wood letters — LOVE — made for guests to pose with, as well as a giant-sized Jenga game to play with outside.
"Our lace linens, sequin and champagne accents were provided by Groovy Linen. The gorgeous desserts were made by Osso Sweet. Rosie Osso's attention to detail is impeccable.
As I am so hands-on and into decorating (just finishing up my designation to be a professional decorator) I decorated the venue myself. The cookie bar, dessert table, linens and custom wood LOVE letters were designed by me.
"We tried to incorporate as many meaningful handmade touches as we could. I had homemade cookies made so our guests could try homemade recipes. Carey and I both, as kids (and still now), have been obsessed with grilled cheese sandwiches so we had Salt specially make us grilled cheese to pass around for our special day.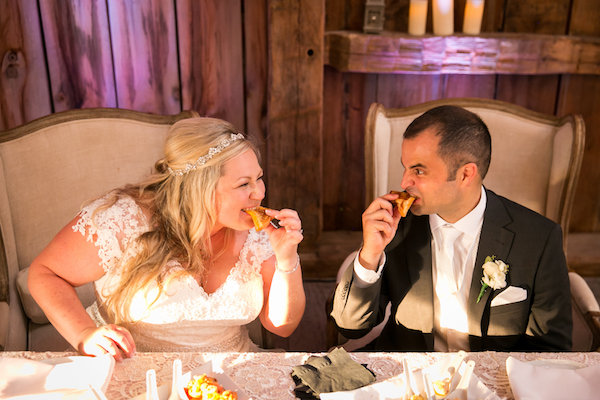 Our wedding was intimate, with 100 guests. Our ceremony was outside overlooking the open fields on what seemed to be the hottest day of the summer. Funny story: my older niece ended up being too scared to walk down the aisle so my 40-year-old brother ended up tossing the rose petals. That was pretty entertaining for guests.
​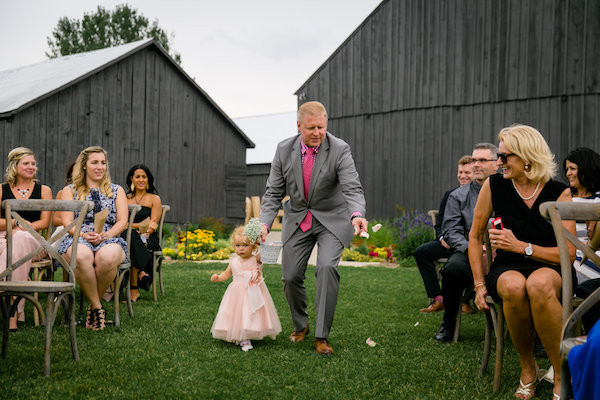 ​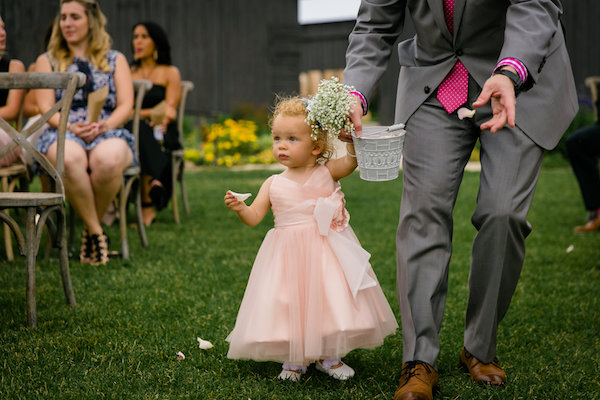 When we said our vows we had this gorgeous light rain and a rainbow pop up. It was so romantic with our groomsmen holding umbrellas over us during our first kiss, with Somewhere Over the Rainbow playing in the background. How perfect is that?"
Perfect.
The Details
Bride's Name: Lindsay Wolfe-Assaf
Groom's Name: Carey Assaf
Date: August 5th, 2016
Flowers: Ottawa Flowers
Photography: Union Eleven, Andrew Geddes
Rings: Tacori La Maison D'Or
Linen: Groovy Linen
Desserts: Osso Sweet
Food: Salt
Hair: Showpony Hair
Makeup: One Fine Beauty