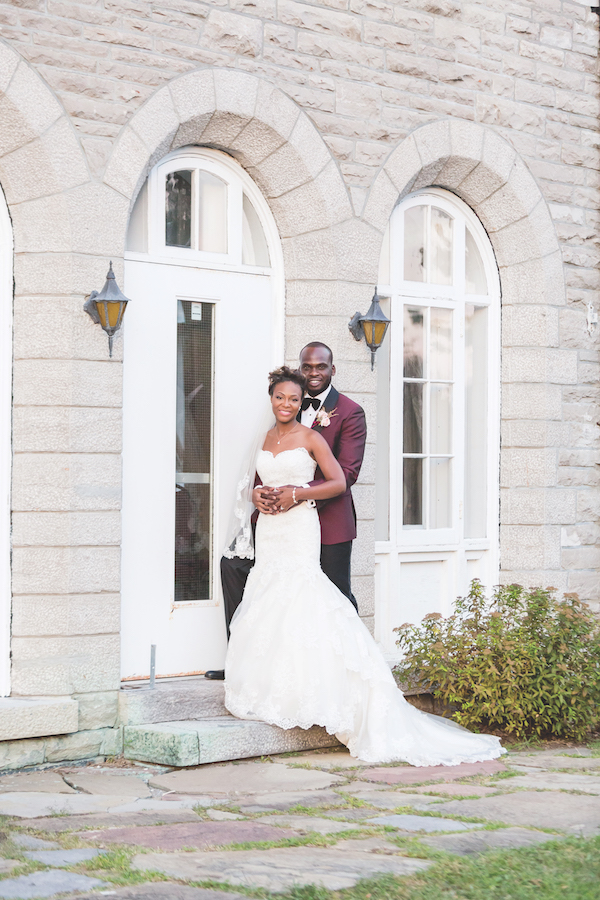 Love Grows
Compiled by Ariel Vered and Photos by Phillipa Maitland Photography
Martine and Jimmy met while working in the Grand & Toy sales office in Ottawa. Their relationship started off as a friendship. On their first date, on the way to Blockbuster video to rent a movie, they got into a car accident. "That was the day we first kissed," Martine recalled. They officially became a couple in September 2006.
As a long-term couple, they had discussed marriage often. One Sunday in September 2015, after spending the day with family, the couple found themselves on the couch having a conversation about marriage. "It seemed like a normal conversation," she said, "but I felt like he was getting deeper."
Jimmy had planned an elaborate proposal, but as they talked, he quietly grabbed the ring. "He opened the box and asked me if I would be his wife," she said. "Honestly, I don't even remember what he said. I was so happy and excited. It was like a dream."
The couple picked Labour Day weekend as a compromise for wedding weather: "I love heat and Jimmy hates heat," said Martine. The long weekend enabled family to come in from out of town and gave Martine the outdoor wedding she had always wanted.
They wanted to get married on the Quebec side because "we heard venues stayed open longer and we wanted to party," said Martine. They went with the Doubletree by Hilton Gatineau-Ottawa in Aylmer, which offered the convenience of holding the ceremony and reception at the hotel and having all the out-of-towners stay there.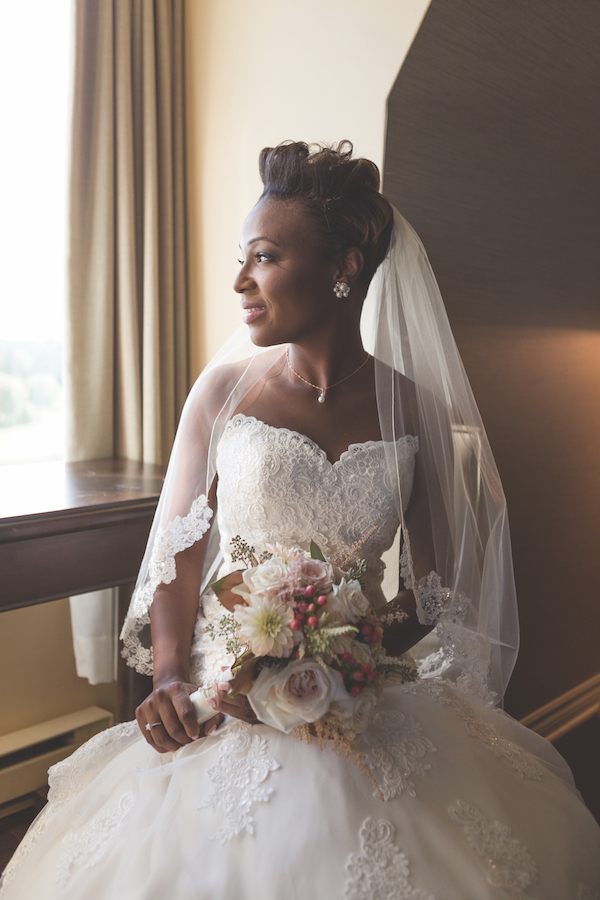 Martine found her wedding dress at Alliance Bridal. A fit-and- flare Madison Bridal gown with a sweetheart neckline, the dress featured a cascading train and buttons that went all the way down the back to the bottom of the dress.
As a super-reserved person, Martine was nervous about walking down the aisle. "When the doors opened and I saw Jimmy, the nervousness disappeared," she said. "I remember telling him 'I love you' while walking down the aisle and he said it back."
The couple incorporated some Haitian influences into their wedding. There was a parent prayer where the parents surrounded the couple and prayed for them after the exchange of vows. The hotel allowed them to bring in appetizers from a Haitian restaurant that the couple frequents and the wedding cake was a traditional Haitian cake. As a gift to Martine, Jimmy commissioned a drawing of one of his favourite engagement pictures by a 16-year-old artist in Haiti that he found through Facebook, which he had framed and surprised her with it during the reception.
Martine developed an interest in DIY during the wedding planning and incorporated special touches throughout the wedding. For their table chart and table numbers, they incorporated their engagement pictures in frames. In lieu of a guest book, they had little bottles that represented different years of marriage and guests could write advice for the couple to read on their fifth, tenth, twenty-fifth anniversaries and so on.
The couple opted to have a unity tree ceremony that reflected the love in their relationship. They each had a scoop of dirt that they poured into a new pot with a mini tree, which they watered together. "We have the tree at home," said Martine. "It's representative of how our relationship grows." W