Tracy and Brent met on, what some would call, the most romantic day of the year.
"Brent and I met at a bar just after midnight on February 14. While it would appear that cupid worked his magic with Brent, it took me a few months to come around."
Two years later, at a music festival in Miami, Florida, Brent asked Tracy to be his wife. In a sea of 100,000 music fans, Brent professed his love while the same artist that was playing the night of their first meeting provided the perfect proposal soundtrack.
On September 28, 2013, Tracy entered Our Lady of Fatima Parish in Ottawa — the same church Brent's parents exchanged vows 32 years before — with her mother and father by her side.
"It was important for me to have both my parents walk me down the aisle. They both have played an important role in my life and I couldn't just have one and not the other."
The bride donned an ivory and lace mermaid gown from Ottawa's Luxe Bridal. The dress featured Swarovski crystals, a small train and tulle skirt.
"It was so unique, which is what made me fall in love with it."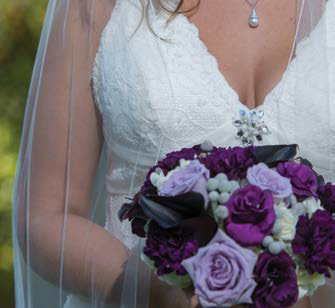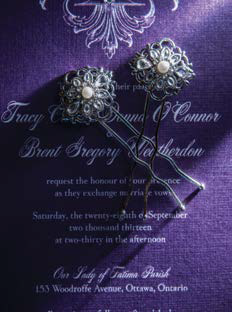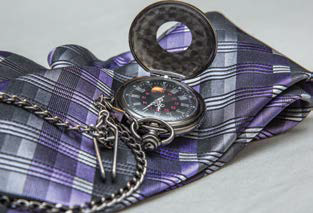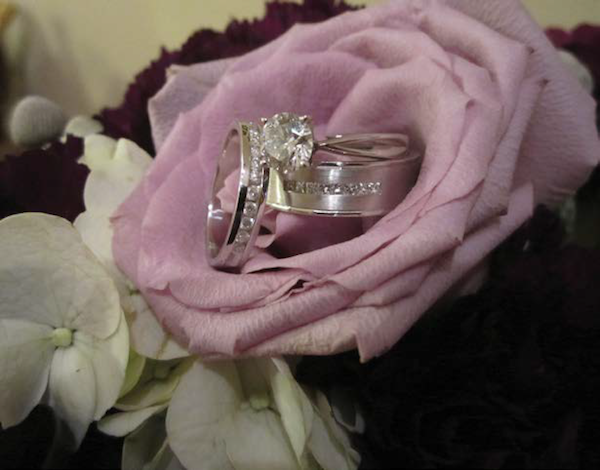 To complement their colour combination of grey and purple, white and purple flowers were peppered throughout the day.
"I gave Brent my two choices, which were purple or black with light pink accents. He was dead against doing black, so he picked purple. Over the planning process, it evolved to include grey. So in the end we went with grey and purple and we were really happy with our choice."
In lieu of floral bouquets, bridesmaids held silver clutches and each girl wore a corsage attached to a pearl bracelet, handmade by the bride.
Tracy admits the waterproof mascara was only tested twice throughout the special day, and one tearjerker came when her childhood friend sang during the ceremony.
"Her talent was definitely well received by our guests."
Following the ceremony, guests made their way to the uber-chic restaurant, NeXT, in Stittsville.
The newlyweds wanted the day to be a true reflection of their relationship and incorporated several personal touches. While mingling during cocktail hour, their 120 guests were encouraged to browse through photo books that highlighted the couple's travels. Each table was named after an artist who was on the playbill for the Miami music festival.
"Our table was named after the artist who was playing when Brent proposed. We didn't have a wedding planner, so I had my hand in everything. I added special touches to a number of things to give them a little extra."
The bride's creative touch was also found in the handmade favours and the handwritten place cards.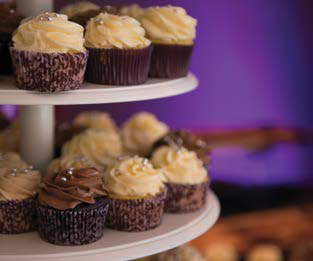 The couple served cupcakes (Tracy's favourite) in lieu of a traditional cake. Guests enjoyed the sweet treat and had the option of three unique flavours: earl grey and lemon buttercream, apple caramel with caramel buttercream and Nutella.
"Our great friend, Sylvia [www. sweetcherrypie.ca] made our wedding cupcakes. They were fantastic!"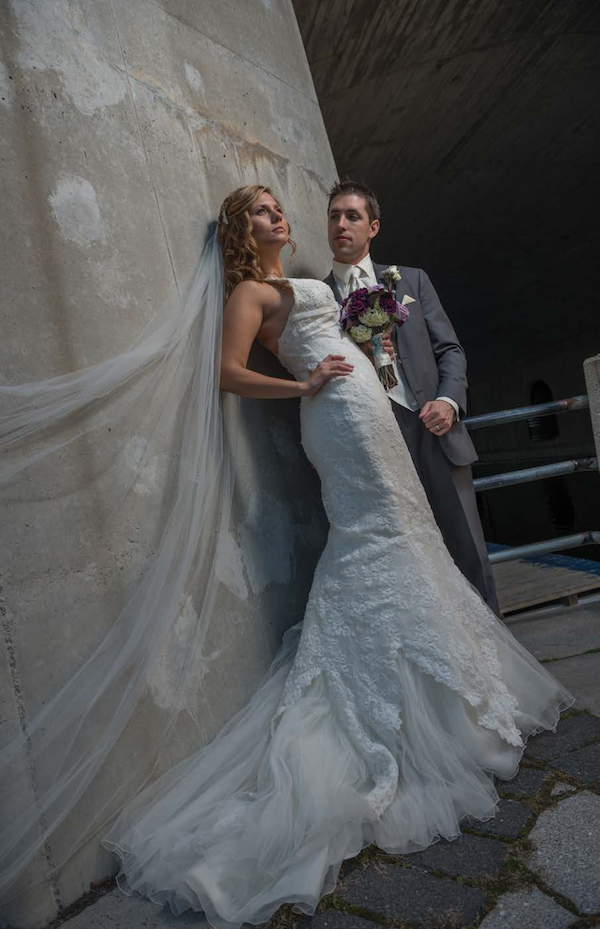 Surrounded by family and friends, the newlyweds danced the night away.
"The day went off without a hitch and it was absolutely the most wonderful and beautiful day ever."
Thank you for sharing your story – OWM.