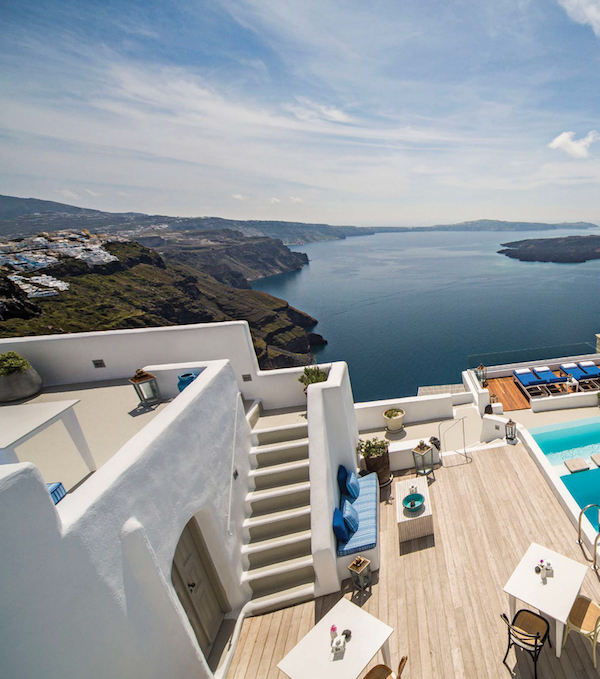 Iconic Santorini Hotel is a honeymoon hideaway in Greece. Credit: Iconic Santorini.
Romantic Luxury and Breathtaking Beauty Await Newlyweds
One of the hottest honeymoon destinations for 2016 is actually a continent. Yes, Europe is back. And it's back in a big – and exciting – way, offering an alluring alternative to the usual honeymoon choices. After all, your honeymoon should be every bit as unforgettable as your wedding day, shouldn't it? From glamorous Greece to sultry Seville, here are three dreamy European post-wedding getaways you'll want to return to year after year.
Santorini, Greece
VIBE: Timeless serenity
EXPERIENCE: With its spectacular scenery and classic spirit, the Greek Islands offer a wildly romantic setting for a memorable honeymoon. And Santorini, located in the Cyclades archipelago, is the most dramatic island of all. Formed from the remains of a volcanic crater, its dazzling white-washed homes, blue-domed churches and intimate hotels are set high on rugged slopes, which means incredible 360-degree views. If you can drag yourself away from the jaw-dropping vistas for a few hours, there's plenty to explore nearby. After browsing the historical and cultural Archaeological Museum's ancient frescoes depicting early Aegean life, customs, and events, relax on a black sand beach or sip ouzo at a nearby taverna. Or, go island hopping to tiny Milos, where the graceful Venus de Milo, a marble statue of Aphrodite carved in 100 BC was discovered.
DON'T MISS: Santorini is beloved for its sunsets and ambrosial wine. Why not combine the two with a sunset visit to Santo Wines? Located in the midst of weathered vineyards dating to the third millennium, the winery's breezy terrace offers breathtaking views of the indigo blue waters of the southern Aegean Sea.
STAY HERE: Eros, the god of love and fertility, was one of the most important gods in ancient Greek mythology. Newlyweds can create their own heavenly memories at the Iconic Santorini, a stylish boutique cave hotel carved from the island's volcanic caldera wall. This 22-room retreat offers heated private grotto pools, secluded terraces, an infinity pool and a luxury spa, all overlooking the sea. Other pleasures include a delectable menu featuring authentic dishes, such as manouri croquettes (cheese stuffed with pistachios and drizzled with wild cherry reduction), and poached pears in velvety Vinsanto dessert wine. A romance package offers many blissful extras. Check out iconicsantorini.com.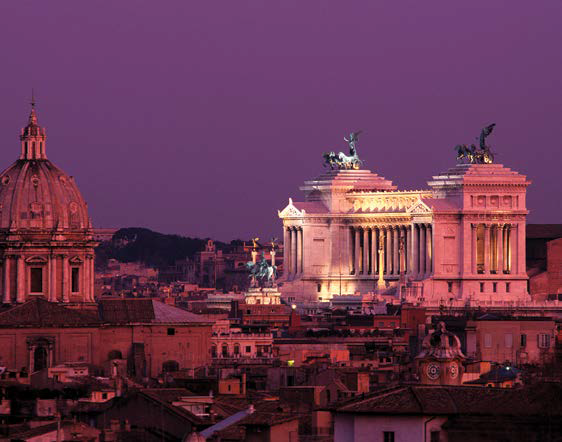 Credit: Hotel d'Inghilterra.
Iberian Idyll through Spain and Portugal
VIBE: A sensory journey
EXPERIENCE: Brimming with culture, cuisine and charisma, the 13-day Iberian Elegance journey with Insight Vacations is ideal for honeymooners who want a grand European tour but would rather focus on each other instead of the logistics. Beginning in Barcelona and wrapping up in Madrid, this all-inclusive trip of a lifetime crosses the Iberian peninsula exploring seductive cities such as Seville, the birthplace of fiery flamenco, and the fairytale hilltop town of Sintra, a UNESCO World Heritage Site beloved for its romantic palace and ginja – a heady cherry liqueur. You'll glide your way through legendary landscapes in a luxury Mercedes-Benz motorcoach, decked out with extra legroom, sleek interior styling and WiFi (perfect for sending honeymoon shots home to the new in-laws). No need to Google restaurant reviews, you'll be accompanied by a tour concierge who can decipher a bewildering tapas menu, decode a wine list, or pull a few strings to arrange a sought-after reservation. High season honeymooners will especially enjoy Insight Vacations' insider access, allowing guests to bypass lineups at museums and attractions. All of this leaves sweethearts more time to experience Europe and each other.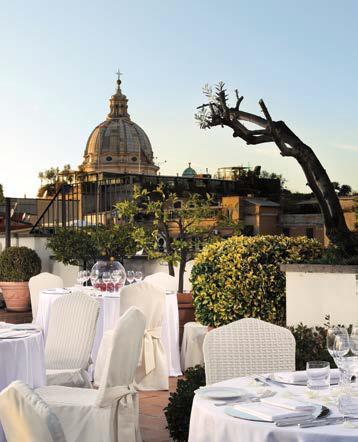 Credit: Hotel d'Inghilterra.
DON'T MISS: Cozy up with your loved one in a horse-drawn carriage ride through Seville's leafy Maria Luisa Park at sunset. Located on the banks of the historic Guadalquivir River and designed in Moorish style to evoke paradise on earth, the park features fountains, pavilions and water lily ponds. You'll have to pinch yourself at the sight of the majestic Plaza de España illuminated beneath a canopy of stars.
STAY HERE: Can you imagine waking up in a spa suite in a 16th-century palace overlooking a Roman aqueduct or a neo-baroque gem overlooking Madrid's Neptune fountain?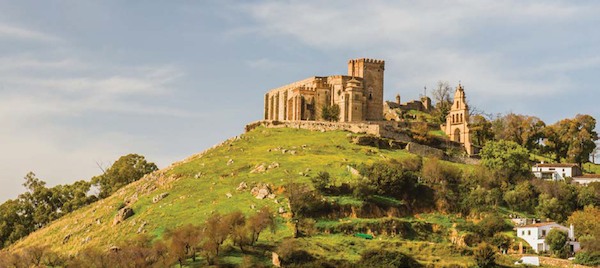 Landscape on a tour of Spain and Portugal. Credit: Renegade Photography.
The design hotel M'AR De AR Aqueduto in Evora, Portugal and the elegant NH Paseo del Prado Hotel are just two of the many unique, centrally located hotels, hand-picked by Insight Vacations for its 10 Iberian journeys. Each itinerary includes luxury hotels as well as authentic signature experiences hosted at patisseries, family-run vineyards and restaurants. For those honeymooning couples who want to linger longer at a favourite spot, there's the option to add extra nights at tour- joining points. Call 866 747-8120 or visit insightvacations.com.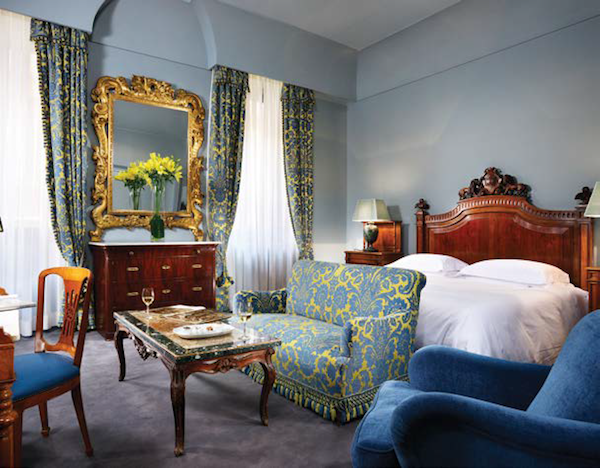 A suite at Hotel d'Inghilterra in Rome. Credit: Hotel d'Inghilterra.
Roman holiday
VIBE: La dolce vita
EXPERIENCE: From 1953's romantic comedy Roman Holiday starring Audrey Hepburn and Gregory Peck, to the modern romp When in Rome featuring Kristen Bell and Josh Duhamel, Rome has long been the backdrop to many a whirlwind romance. And the Eternal City continues to lure lovers to la dolce vita – the sweet life. Lovebirds can indulge in gelato while strolling hand-in-hand and exploring the beauty of the Colosseum, the Pantheon, and the lush gardens of Villa Borghese Park. Within Galleria Borghese, marvel over romantic masterpieces such as Bernini's marble sculpture of Apollo and Daphne, as well as one of the most famous paintings of Renaissance Italy, Titian's Sacred and Profane Love, itself commissioned as a wedding gift. Other pleasures include window-shopping designer boutiques such as Dolce & Gabbana, Giorgio Armani and Versace near the Spanish Steps.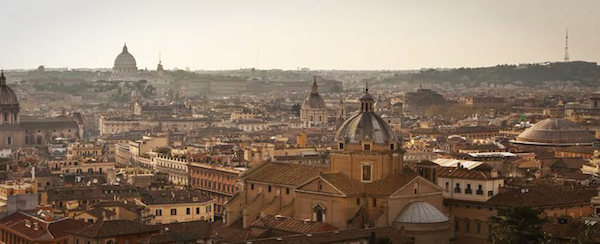 Rome. Credit: Hotel d'Inghilterra.
DON'T MISS: No classic destination is complete without a legend. In Rome's case it's the reputed fountain of love, the 18th-century Trevi Fountain. Tossing a coin over one's left shoulder into the fountain is said to ensure good fortune and a fast return to Rome. Another romantic ritual involves the small "fountain of lovers" on the left, where, according to legend, couples that drink from the mini fountain will forever be faithful to one another.
STAY HERE: A posh stay just steps from the Spanish Steps and Trevi Fountain is Hotel d'Inghilterra, a 16th-century palace that has long been a hideaway for aristocracy, high society and celebrities, including English romantic poet John Keats, beloved for his sensual literature. A member of Small Luxury Hotels of the World, each of Hotel d'Inghilterra's 88 unique rooms and suites offers an utterly romantic Italian decor that marries traditional decadence of opulent silks, gilt antiques and marble, with sleek modern design. For the ultimate honeymoon splurge, choose the penthouse suite, a sumptuous haven complete with its own rooftop terrace. Evenings can be spent at Café Romano, a fine dining mecca that gets extra bling from its al fresco location on famous Via Borgognona, where you can toast your new life with a glass of Prosecco and dolce, such as chocolate tartufo with hazelnut cream. Check out niquesahotels. com/hotel-dinghilterra or slh.com. W
Honeymoon Survival Guide
Europe's most popular destinations can be crowded from April to September. Here are some handy tips for a hassle-free honeymoon.
LUGGAGE FORWARD: Eliminate long waits at check-in and baggage claim by having your suitcases picked up and delivered to your destination hotel. Not only can you save time, but you can stop worrying about losing your favourite Jimmy Choos or golf clubs in transit. Check out Luggageforward.com.
ADVANCE TICKETS: Don't want to miss Pompeii or Rome's Vatican Museum? Avoid disappointment (and long queues) by making reservations in advance online. Many destinations offer city sightseeing passes that include entrance to a number of sites. Some also allow you to bypass admission lines. Check out tickitaly. com.
AVOID CURRENCY SURCHARGES: The Canadian dollar is continually fluctuating, so check whether your tour operator imposes currency surcharges. With operators such as Insight Vacations, once you've paid your deposit in full, your land price is guaranteed and any land cost increases are their responsibility.
GUIDEBOOKS: The era of the great guidebook is not over. The glossy new Eyewitness Travel Guide for Italy is a valuable resource that's compact enough to fit in your purse or daypack, yet offers in-depth information with street-by-street descriptions, floor plans of major sites, maps, transit schedules and beautiful illustrations. Other countries are also available. Check out dk.com.
VAT TAX REFUNDS: North Americans can claim refunds of European Union Value-Added Tax (IVA in Italy) on merchandise purchases (eligible dollar amounts vary by country). So, if you're planning to invest in crystal, jewellery or other major goods, it may be worth claiming a VAT refund. The process can be lengthy, but many top retailers offer instant tax refunds, so check store windows for a "Euro Free Sign" when shopping.