Walking down the aisle, reciting your vows and signing a marriage licence all help to make the big life change official and to let the world know you're married.
But more than a few couples take the declaration of love and commitment one significant step further. They put it in ink. On their bodies. With a tattoo. In fact, I Do tattoos are top Pin Picks saved to Pinterest's 2017 Wedding Report.
Why? According to the online catalogue of ideas, "Because tattoos + marriage = forever. Couples are getting inked with their wedding date, wedding bands and floral bouquets. Wedding bouquet tattoos +116% YoY."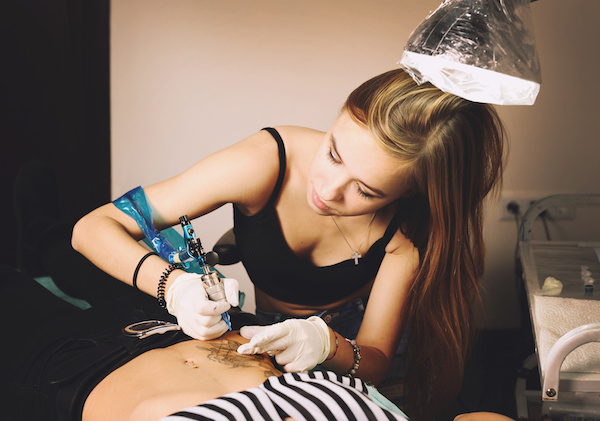 And the ink doesn't stop there. Couples are getting rings tattooed, as well as dates, hearts, crowns and anchors. Online, you'll also see some of the many creative symbols people are inking on their skin, including playing card, infinity and beating-heart symbols. There are tons of meaningful, romantic and very personal possibilities.
However, as Kaylin Pound points out at Elite Daily, "It's important to choose your body art just as wisely as you choose bae because getting rid of either one is painful, expensive and a huge pain in the ass."