By Rev. Alan Viau
It seems that we are inundated with ideas for large weddings. Small intimate weddings are often not highlighted in the media. For their 10 person wedding, Alex and Stephanie chose to rent a lodge near Wakefield, QC, for their intimate affair.
As I drove to the lodge for Alex and Stephanie's wedding, I could feel the tethers of urban life leaving. My drive started on the four lane highway, to a two lane road. I turned onto a side road that quickly became a windy 1 1/2 lane gravel road. All I could see were trees with the occasional cottage or lodge nestled on a lake. I knew I found the right place when I could see people with suits and dresses on… and the caterer tending the BBQ/ smoker with wisps of savory meat wafting by.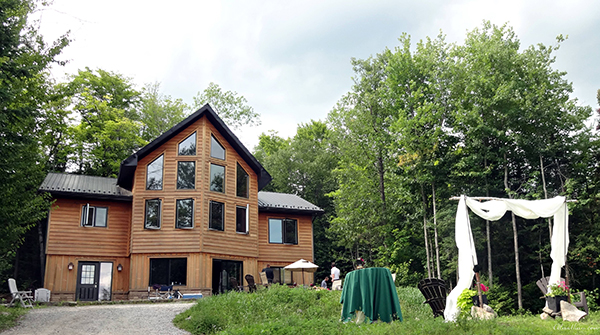 Stephanie and Alex are private folks and a big wedding was jut not for them. They chose to have 10 of their family and closest friends share a rented lodge for the weekend. Everyone under one roof makes for great economies and late night fun.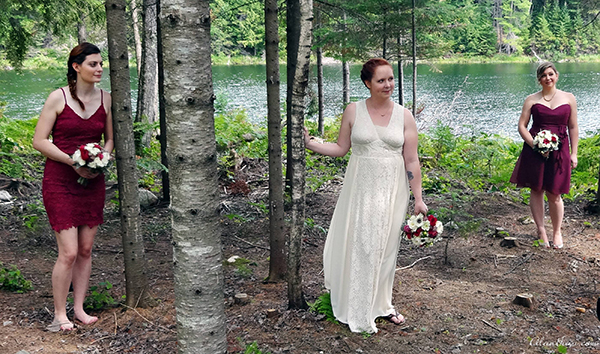 The ceremony was straight forward; the best man and maid of honor delivered readings, Alex and Stephanie repeated their vows from my cue, the rings exchanged, and the kiss. To kick off the reception, I gave a champagne toast wishing them love forever. It was a great Canadian setting for a lovely private couple.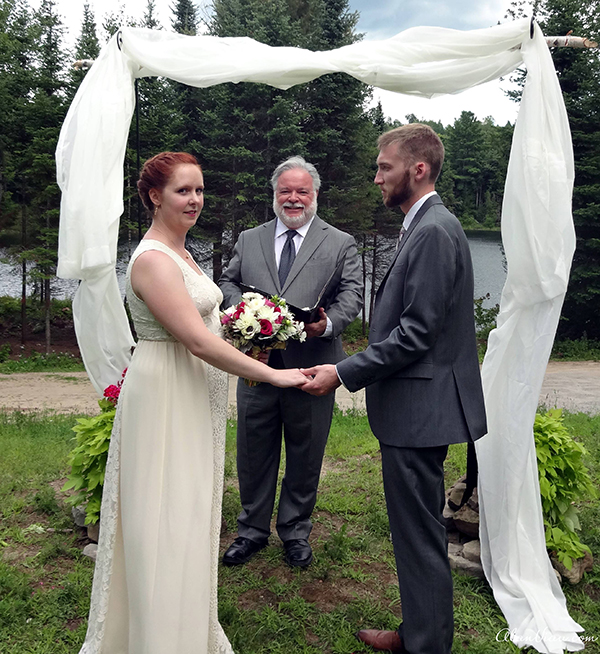 A wedding does not have to be a grand affair. It needs to be a meaningful one for the bride and groom. A secluded rented lodge was just perfect for this couple.