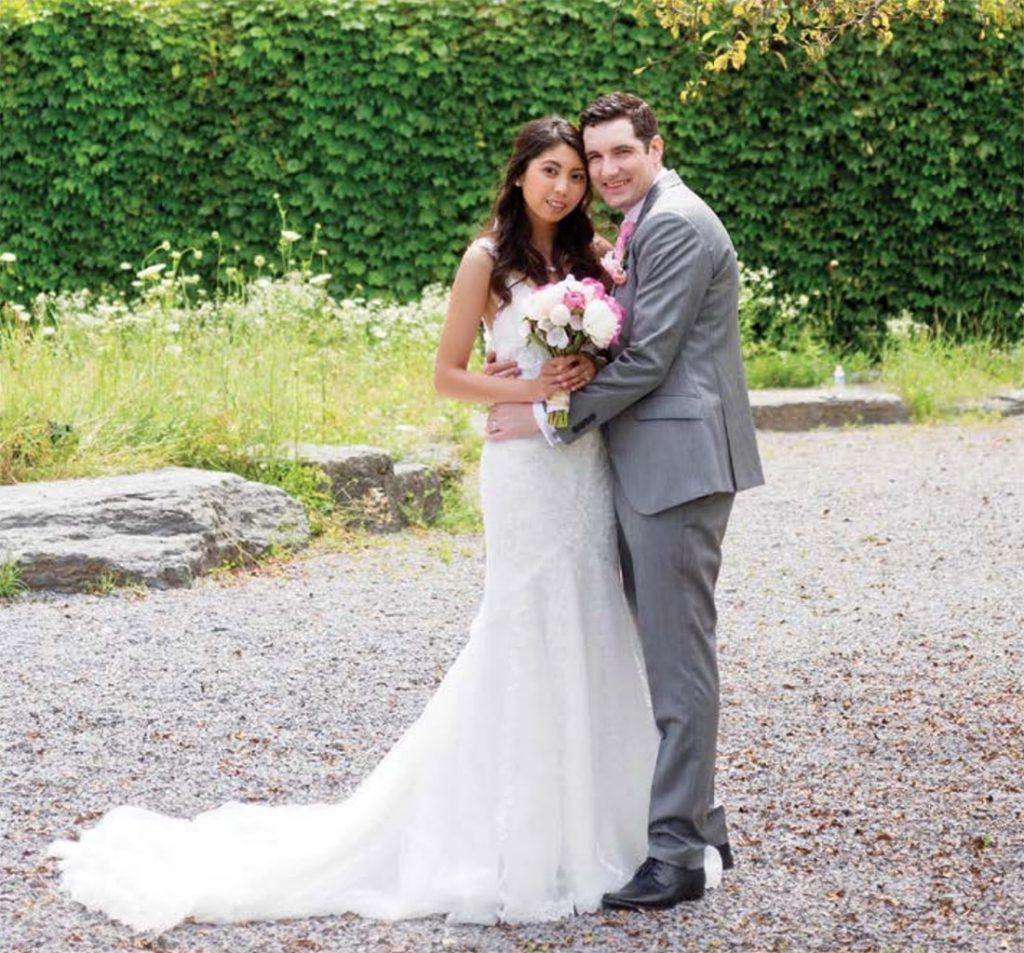 Marry Me Forever
Compiled by Ariel Vered and Photos by Kathi Robertson
Janine and Hugo met at work at The Perley and Rideau Veterans' Health Centre in 2011, both new nursing graduates, and struck up a friendship. As the only single ones at work, their co-workers kept pushing them together.
"My mother always told me I'd meet my wife at work or school," says Hugo. Over time, their relationship developed. Hugo had attempted to propose three times, but each time, Janine would pick up more work shifts.
In July 2015, the couple was enjoying a day off wandering around downtown Ottawa. They stopped off at The Cupcake Lounge and then found a spot in a courtyard near the Byward Market.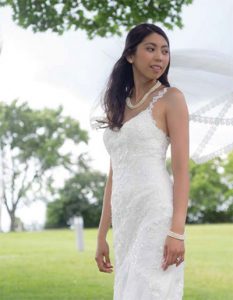 Janine opened the cupcake box to discover "MARRY ME" spelled out in mango-passionfruit cupcakes. Hugo got on one knee and proposed in front of applauding passersby. They set the wedding date for summer 2017 to give them plenty of time for wedding planning.
Janine's mother suggested getting married on the eighth because eight is a lucky number and represents infinity. Janine found her wedding dress at La Maison Bridal Boutique. The Rosa Clará lace dress was a fitted mermaid style with floral lace straps and a dramatic train.
"It was beautiful and I loved it," says Janine of the dress, which was specially delivered from Barcelona. The first time Hugo saw Janine in her dress was as she walked down the aisle.
"She looked stunning," he remembers. Janine specially ordered her wedding shoes from UK shoe designer Ralph and Russo, stilettos with rose gold filigree throughout the heel and shoe.
"She never wears heels and now she was walking down the aisle in four-inch heels," says Hugo. "I was thinking, 'Don't fall, don't fall,'" remembers Janine, who changed into Manolo Blahnik flats for the reception. Janine's love of lace inspired the wedding vision: romantic, chic and vintage.
The reception was held outside under a tent at Billings Estate National Historic Site, an historic house from the 1820's. The colours of the wedding were pink and gold, with different shades of the colours used throughout the reception.
The couple paid tribute to Janine's Filipino heritage by incorporating some Filipino traditions into the wedding. "My first request of Tulips and Maple, our caterers, was to have a whole roasted pig as a centerpiece," she says. The ceremony traditions included.