I've written about many weddings that I've performed at the Rockcliffe Pavilion. Jennifer and Shannon's wedding tops them all.
In meeting Jennifer and Shannon at my usual coffee shop 'office', it became immediately clear that this was going to be one of those really super special weddings.  This was to be a second wedding for both of them. Each was bringing two children into the new family. It was important to them that their ceremony focus on love of family and close friends. Just in talking with them, we all teared up planning their beautiful day.
Unlike the usual set-up, the Pavilion was decorated with beautiful flowers, rustic tables and water columns. A masterpiece of art created by Michelle Vanden Bosch.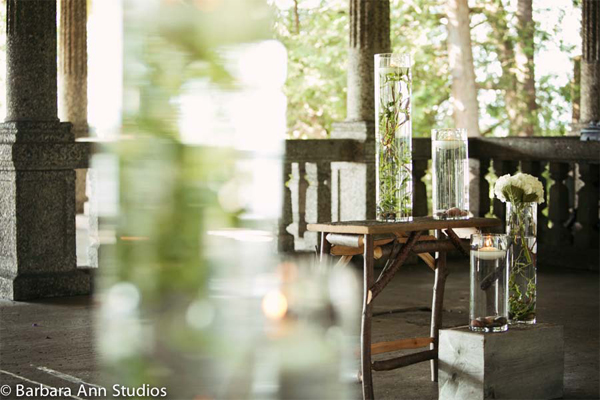 Shannon and Jennifer entered the pavilion at the same time from opposite ends. They met in the center and were joined by their kids. Their friends and family encircled the space.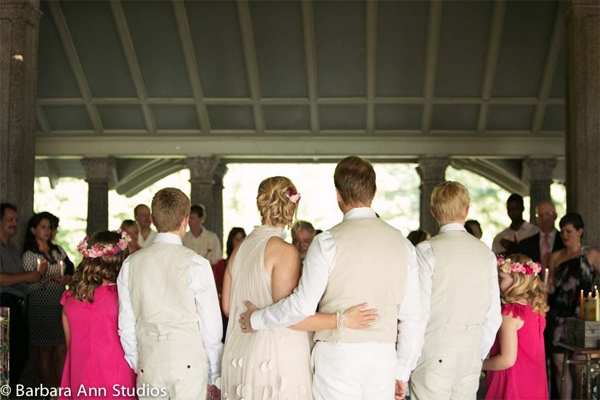 I spoke on the significance of everyone being there. How they have traveled the journey with them and made a difference in their lives.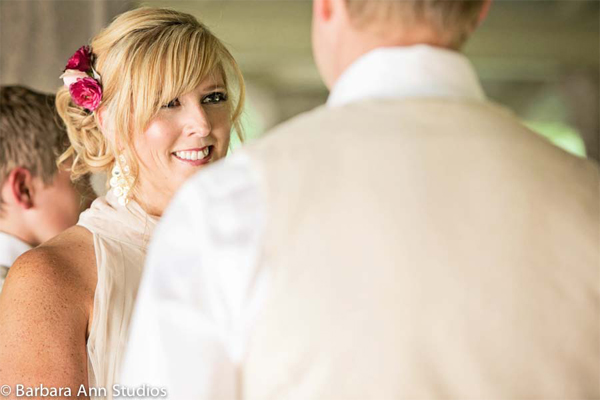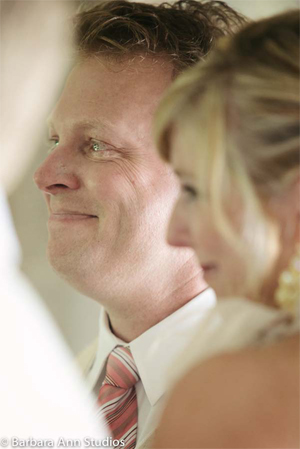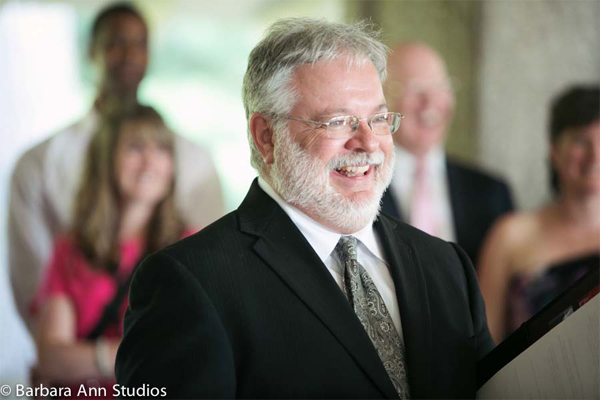 There were two readings touchingly delivered by their friends. Their kids were included in the signing of the register.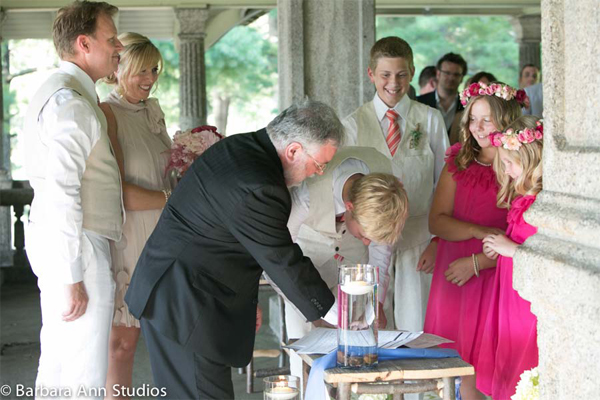 I love it when couples say their own vows. It brings out their deep feelings for each other. I find it even more beautiful when it is done during a handfasting.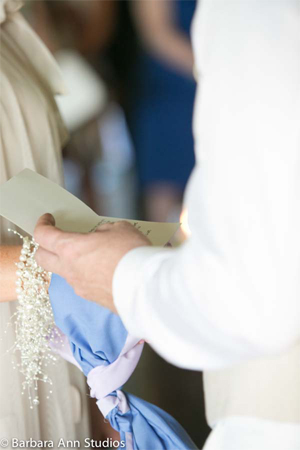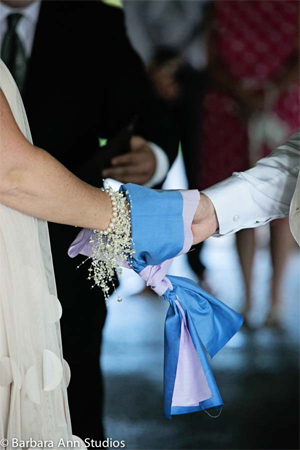 They exchanged rings…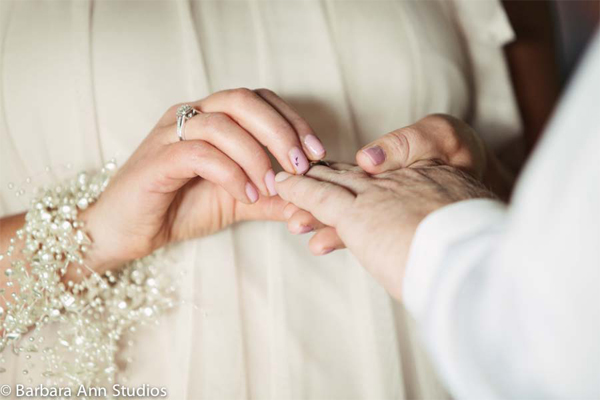 And then had a special Unity Candle Ceremony. Jennifer, Shannon and the four kids all had individually colored tapers which lit one Unity Candle made of the six colors from the tapers. After the candle was lit, they all helped light candles that they guests were holding, symbolizing the spreading of light and love amongst them.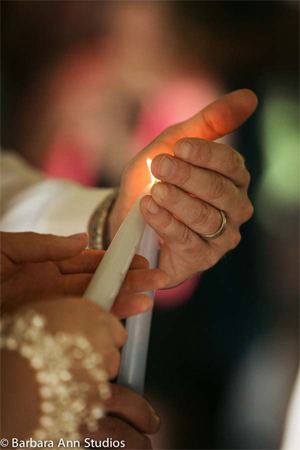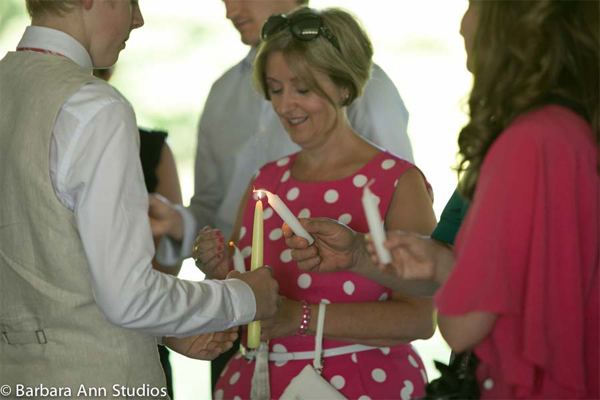 Finally, we ended with THE KISS!!