Your perfect wedding dress is the one that makes you feel confident and gorgeous. Vivian Theoret, owner of Juliannah's Dress and Bridal, has been helping brides find their dress for eight years at her shop in Moose Creek. Vivian sees that when a bride finds her dress, she feels good about herself, emits confidence and has a bright glow around her.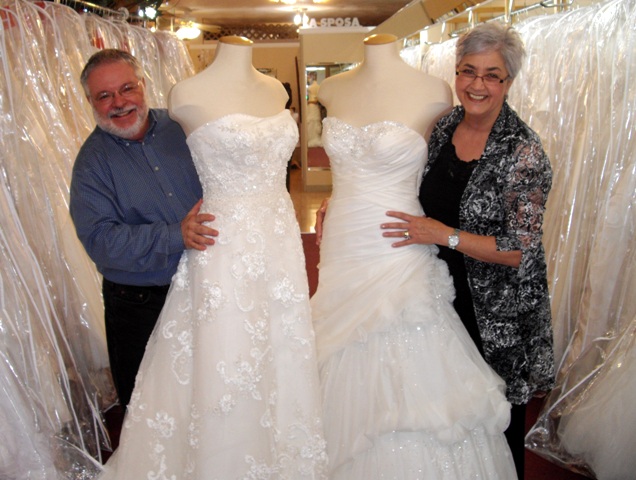 Tucked away in a little mall in Moose Creek is a glorious wedding dress shop. When you walk into the shop you are greeted by a fairie and butterfly at the door. A decorative tree towers over all the dresses in the middle of the store extending the fantasy theme. I meet Vivian as she concludes a phone call and we go next door to a coffee shop for a chat.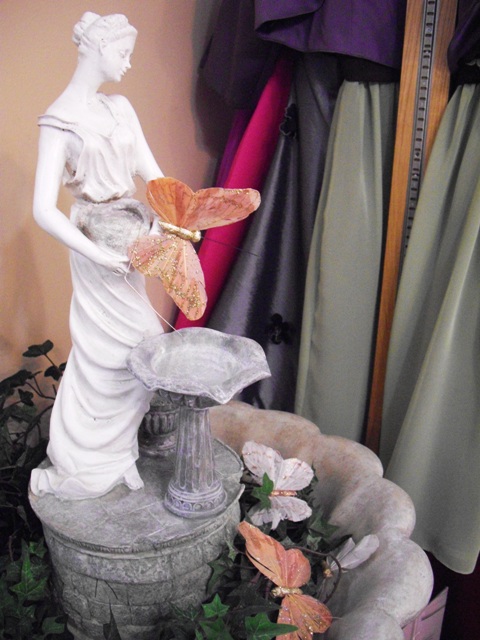 All of Vivian's family members are entrepreneurs, she explains. She opened her first high end shoe store in 1979 and found her passion for helping people. Whenever a bride comes into her shop, she is treated as a somebody. Juliannah's core value is excellent customer service. They follow a bride through their initial visit, first fitting, second fitting and pick-up to make sure that everything goes smoothly. From beginning to end, their experienced staff make sure that visits, appointments, alterations, storage and caring for a bride's beautiful gown is done with professionalism and sincere care.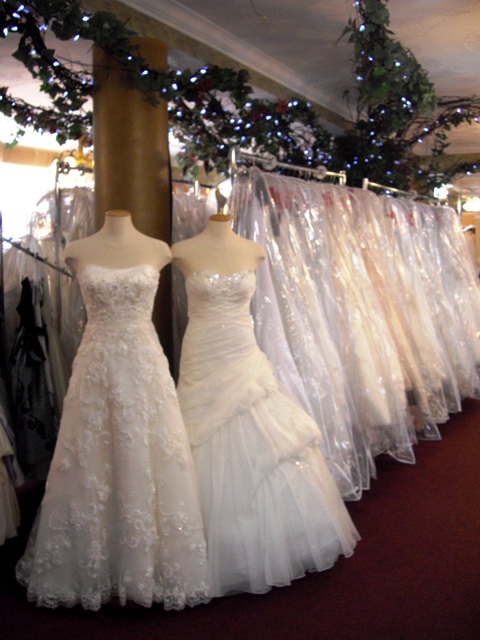 Vivian wants to show brides what looks good on them and ensure that it fits perfectly. She wants to help brides sort through the experience of finding a dress that makes them glow with happiness. Vivian's carries at least a dozen collections of bridal dresses from size 2 to 30+ so that a bride can find a style that compliments her. In addition, she retains highly talented seamstresses to adjust the dress to fit the bride. I can vouch for that. A properly styled and fitted dress makes a bride confident and gorgeous.
What is Vivian seeing from brides these days? Lace is making a comeback partly due to Kate Middleton. Dresses described as Fit and Flare with corsets and lace-up backs are popular. Ivory coloured dresses are softer on a bride's complexion. Vivian quickly adds that flowers, crystals and fascinators are great embellishments. As far as bridemaid dresses, navy and plum are most requested with yellow gaining in favour.
Vivian has a passion in what she does. She truly believes that everyone is beautiful. She seeks to help a bride please herself and feel absolutely gorgeous for her wedding.