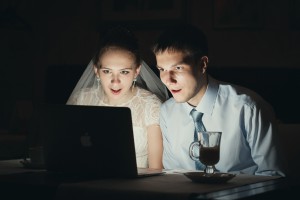 It's no secret that wedding websites have become extremely popular. They are an easy and
inexpensive way to connect  with friends and family who will be sharing your big day.
According to Strikingly.com CEO David Chen, thousands of couples make the following five wedding website blunders.
Mistake No. 1: A one-sided affair
What happens when just the bride or groom builds the website? The other person's voice seems strangely absent from the site. Create the website as a team.
Mistake No. 2: Unusable on mobile
Lots of guests will use your website on their mobile phones; perhaps when they need directions to various event venues. Keep in mind that most wedding websites don't optimize for mobile navigation and reduced clicking.
Mistake No. 3: Too much PDA
It's cute to see a few kissing photos on a wedding website, but don't litter it with pictures of you and your sweetheart getting up close and personal. Keep it G-rated.
Mistake No. 4: Failing to update the website
It's exciting for your guests to see regular updates about the wedding and all of the fun they will be having. Try to update your site every few weeks.
Mistake No. 5: Taking down the website too soon
Once you've built the website, why get rid of it right after the wedding? Use the site to remember the day, gather guest photos, post honeymoon pictures, and let others share in what's coming next.
To instantly upgrade your wedding website, David suggests using Strikingly (www.strikingly. com), a free tool he created that allows anyone to build a stylish and sophisticated personal website in mere minutes out of simple and fun templates. W
From the files of Ottawa Wedding Magazine.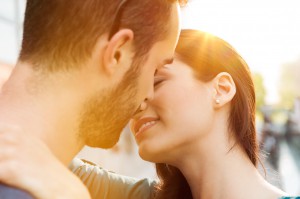 ***