"Destiny is a mysterious thing. No matter what you do or where you go, you can't avoid it. And, no matter how hard you try, you cannot force it to happen before it's time." These were some of the opening lines to Keila-Lynne and Timothy's wedding at the Museum of Civilization. A wedding honoring tradition and their future together.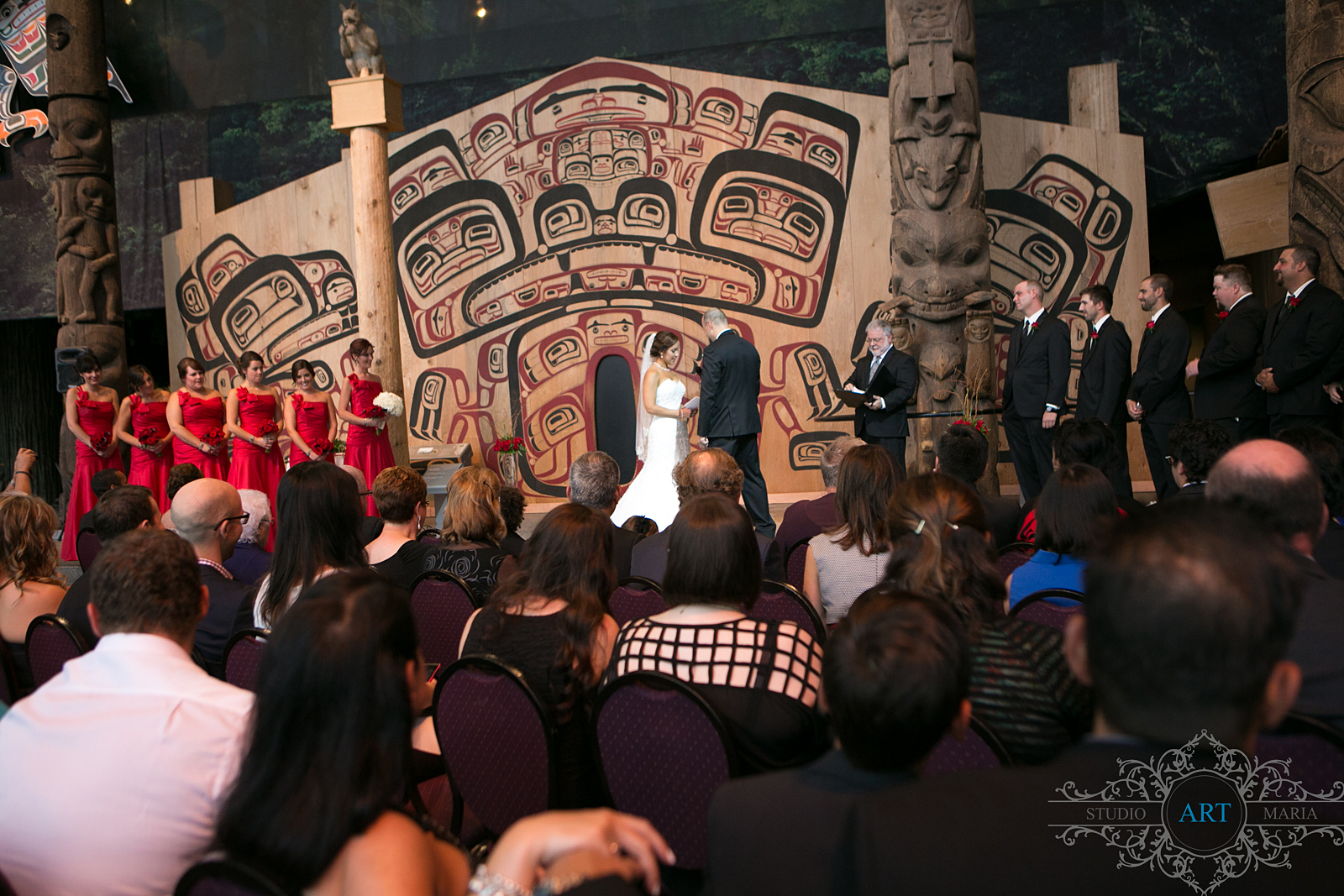 On this occasion we witnessed the destiny of two souls like it was written in the stars.
There is not a force in the universe that could have kept Keila-Lynne and Timothy apart and there is nothing they could have done to come together sooner.
Each of them had to live their lives to this point, lives that were stepping stones that have led to this moment in time, this wedding united their hearts and minds that shall be forever more.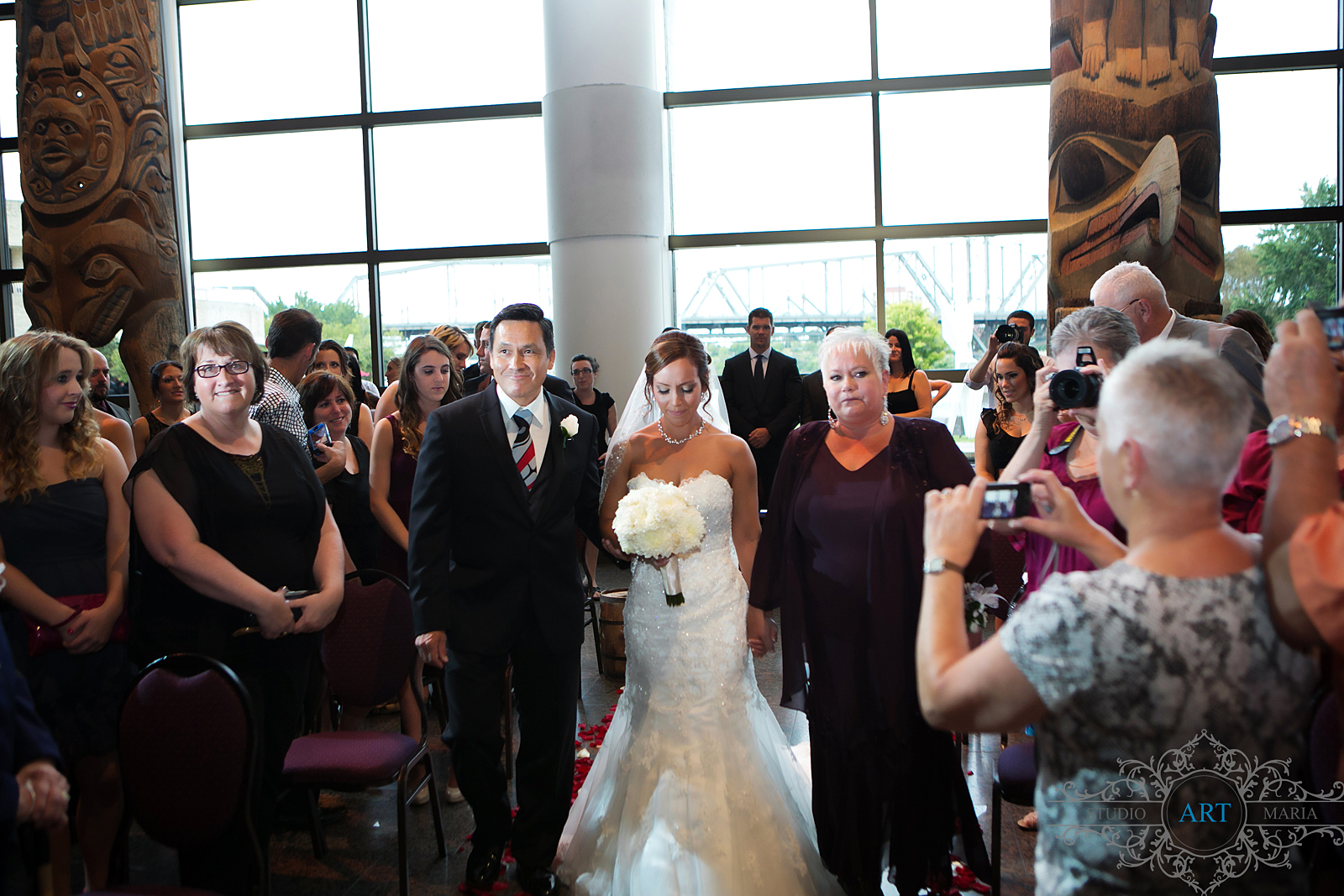 Keila-Lynne walked down the aisle with her mother and father bracketed by the totem poles at the Museum of Civilization. It was fitting as Keila-Lynne is of First Nations descent.
In a special show of love and honor to their mothers, Keila-Lynne and Timothy thanked them for showing unconditional love. Mothers' lips are the first to kiss and welcome children into the world. They were the last to kiss them in their single life and wish them well into their marriage. A mother's love, along with their blessings, was the first to send them on their way to their new life together as husband and wife.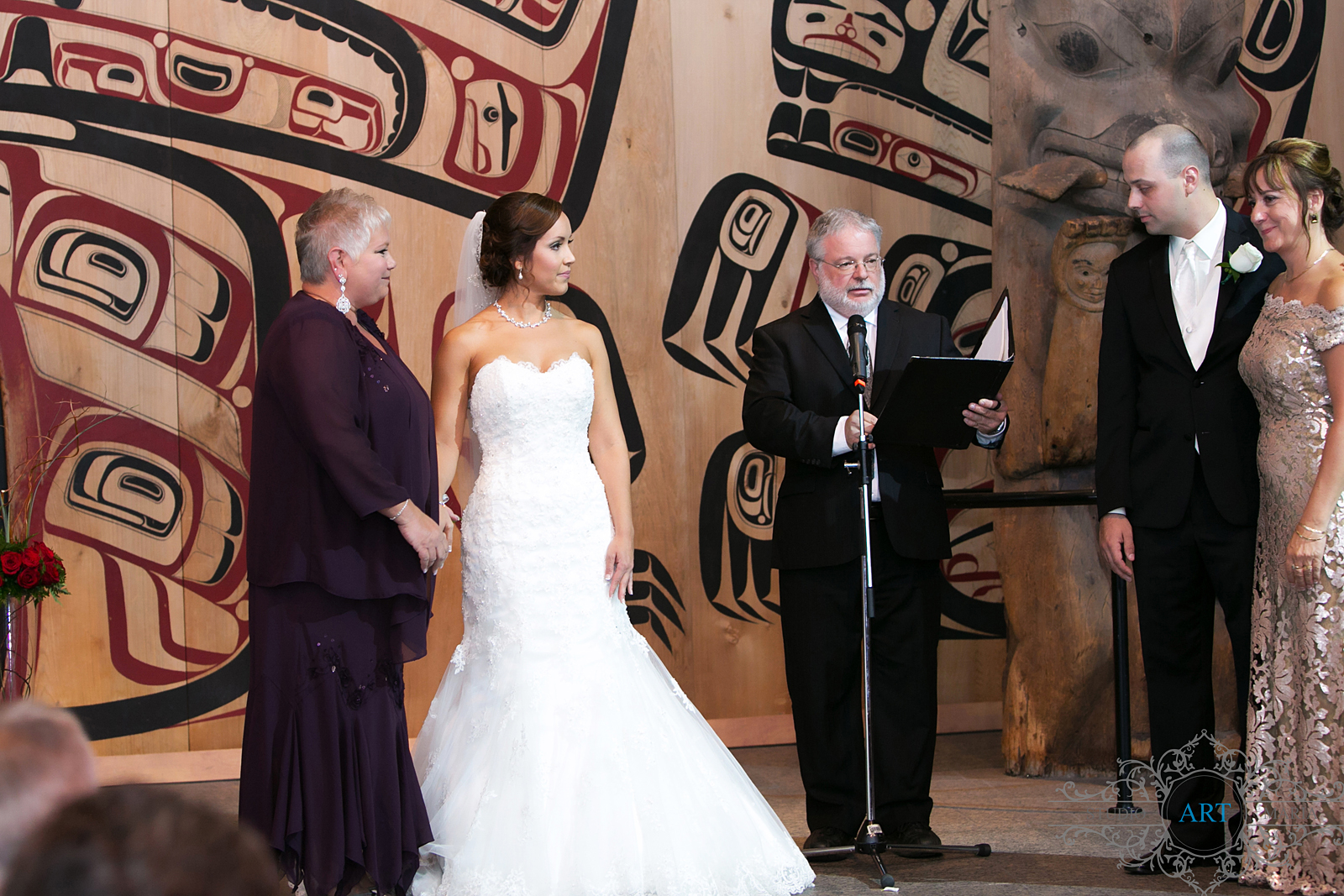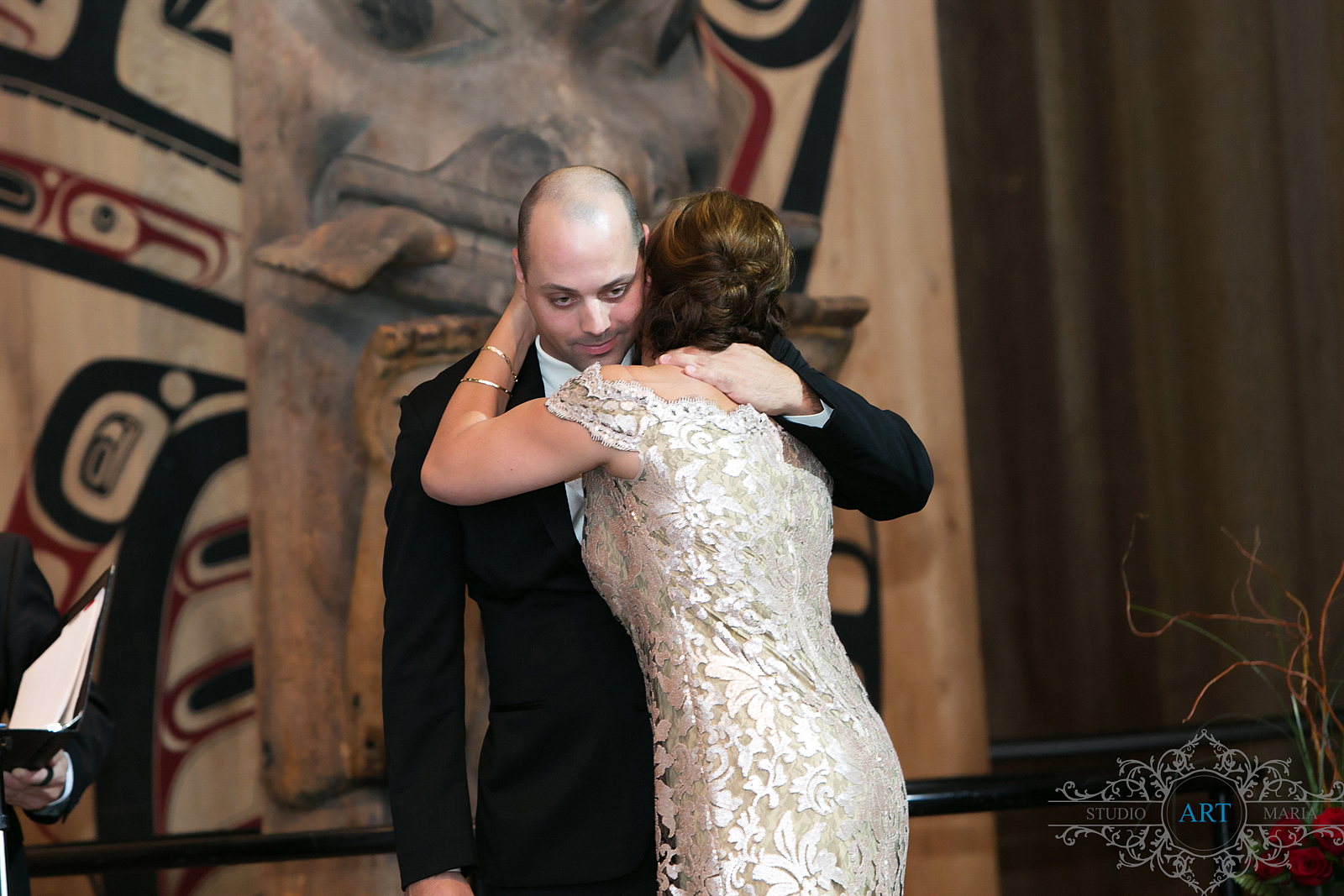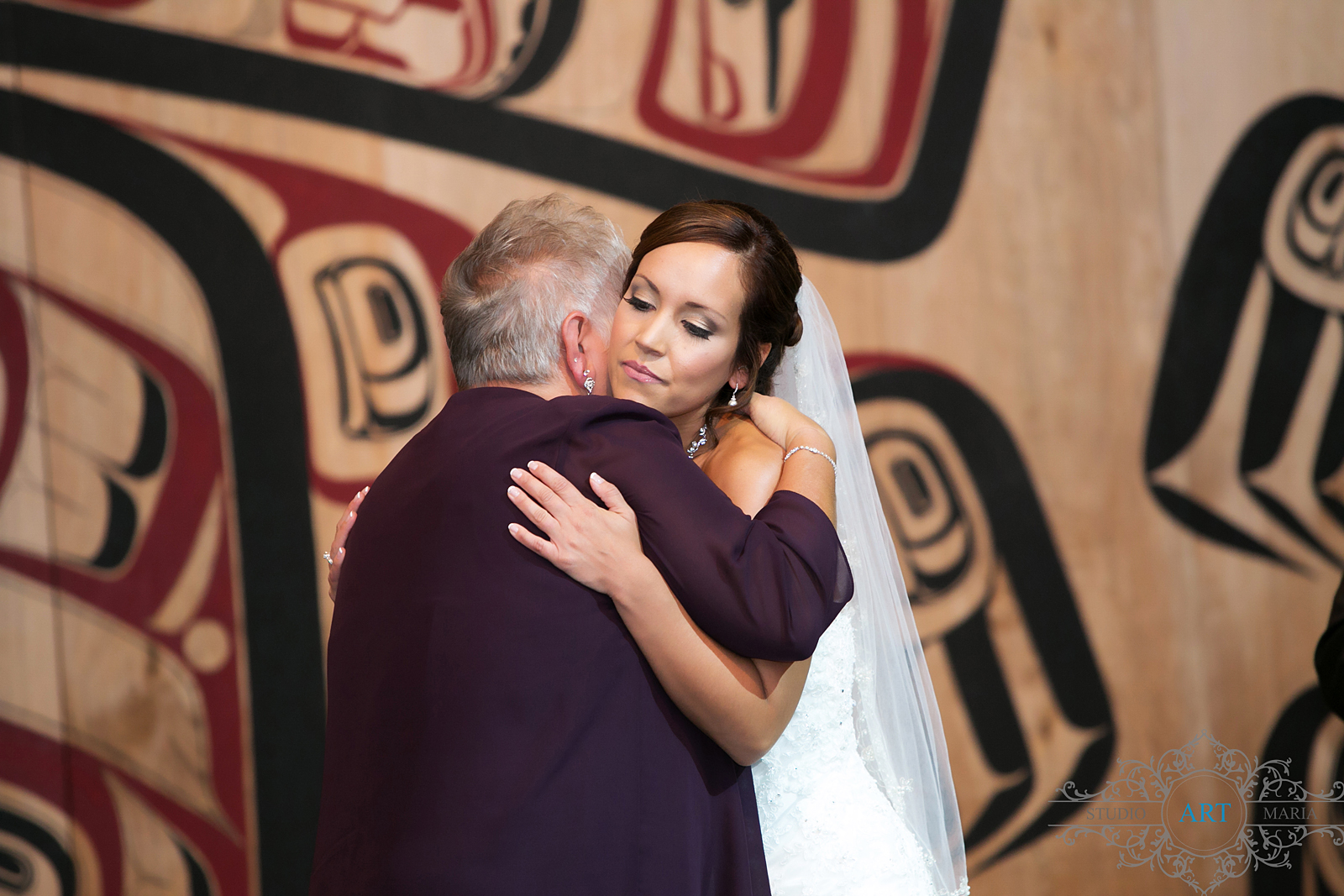 After their vows and ring exchange, one of Keila-Lynne's family honored her heritage . She blew feathers into the four cardinal points calling upon Keila-Lynne to remember and honor the tribes from which she came.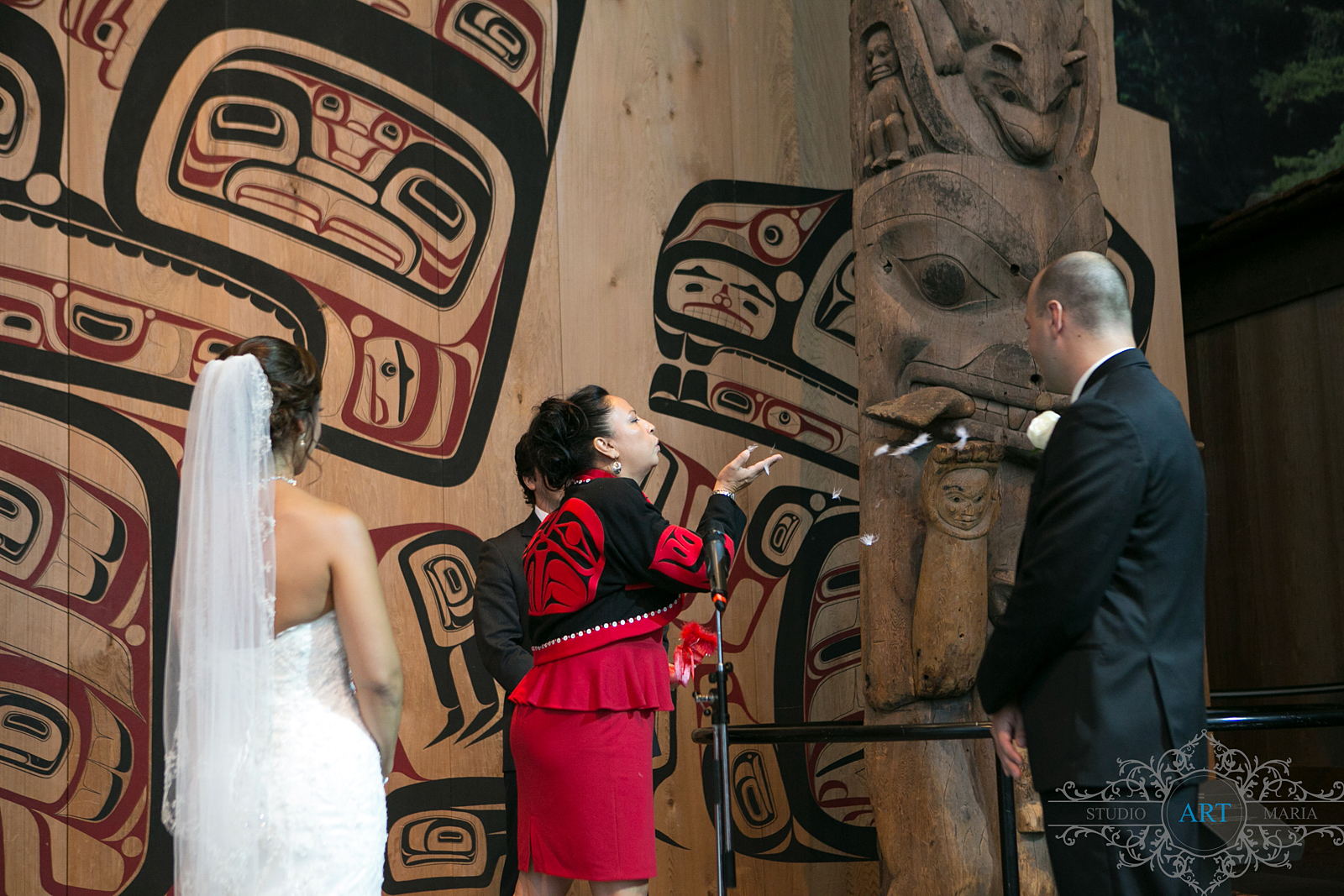 And finally after declaring them married, they sealed their vows with a kiss… a kiss with destiny.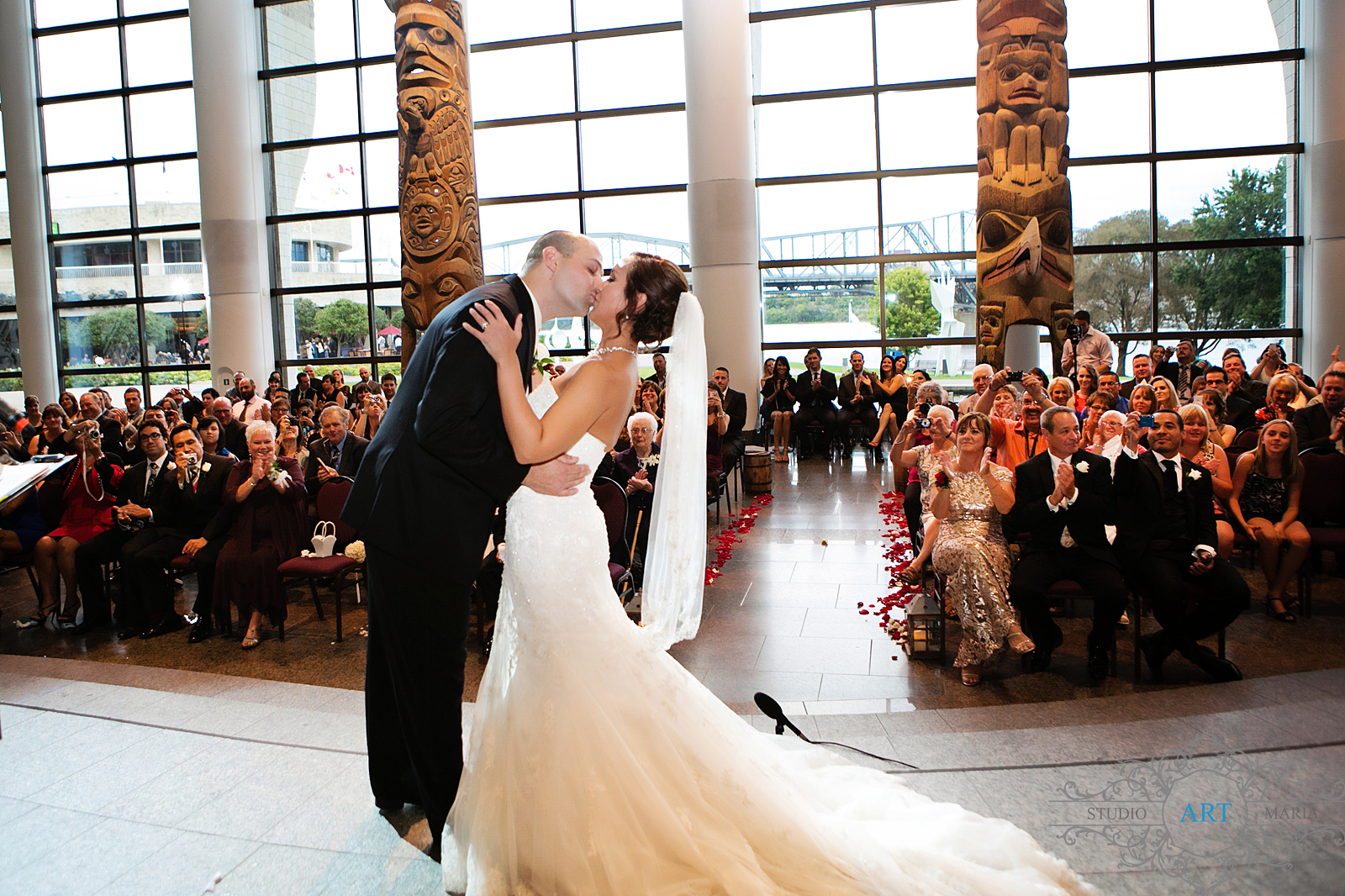 All photos courtesy of Studio Art Maria