By Rev. Alan Viau
The sun was shinning at the end of a perfect July day for an outdoor wedding ceremony at The Marshes. It was a perfect day to seal the wine box with duct tape.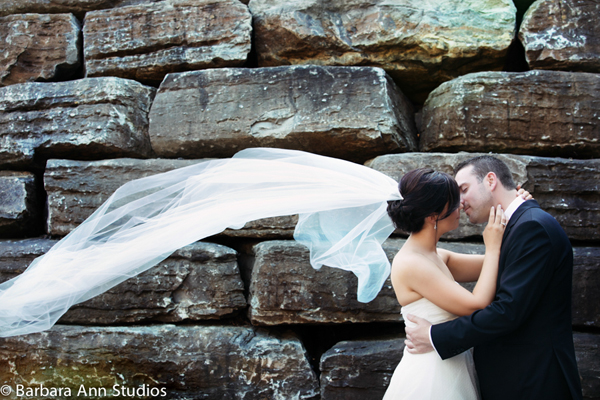 Photo by Barbara Ann Cameron
When all was ready, Kelly strolled down the path to meet her husband-to-be, Chris.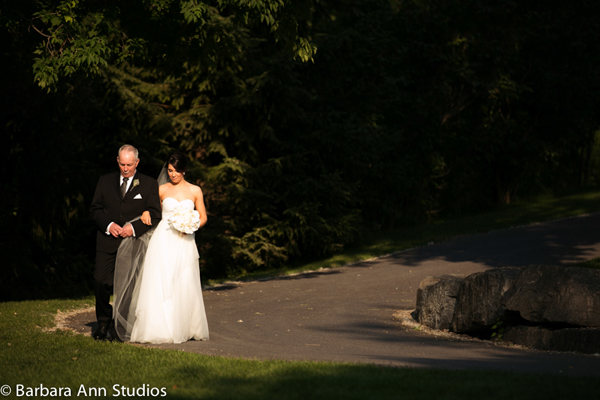 Chris couldn't help but tear up at seeing his beautiful bride.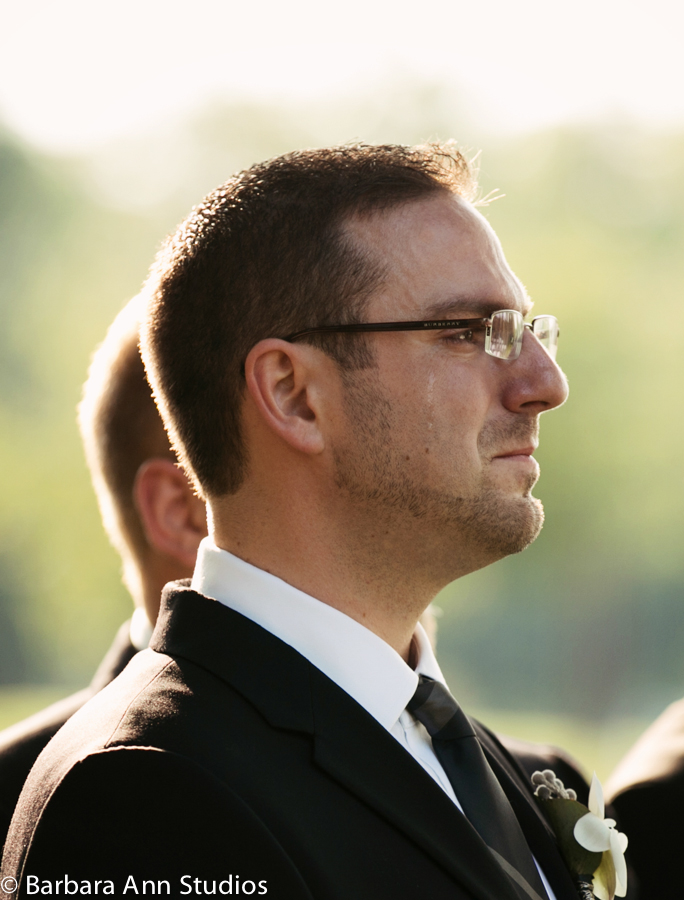 It is always so touching when the bride and groom are emotional right from the start. I can't help myself. I feel their love so intently being so close to them – that I cry too.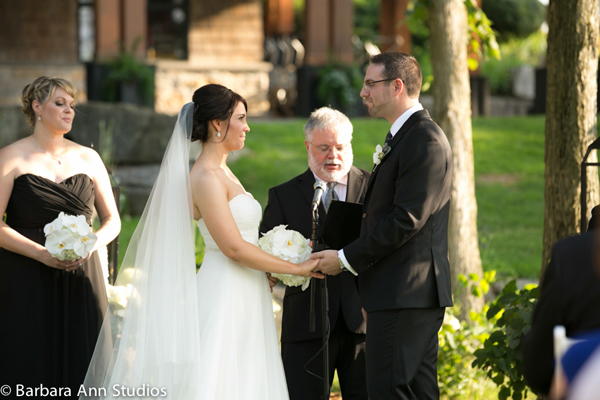 The atmosphere lightened up a bit with the two readings. One was called "Mayonnaise jar and golf balls" which spoke to the idea that there is always time to share a beer no matter how busy you are. The other was called "He Never Leaves The Seat Up" which is a tribute to silliness that happens over the life of a marriage.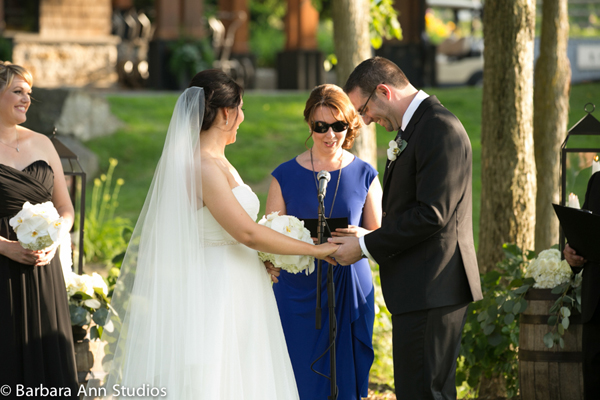 After exchanging vows and rings, Chris and Kelly had the Wine Box Ceremony where a bottle of wine, letters to each other and their vows are stored in a wine box. In five years, they are to open the box and share the bottle of wine in celebration of their marriage. To go with their theme color of grey, they sealed the box with duct tape!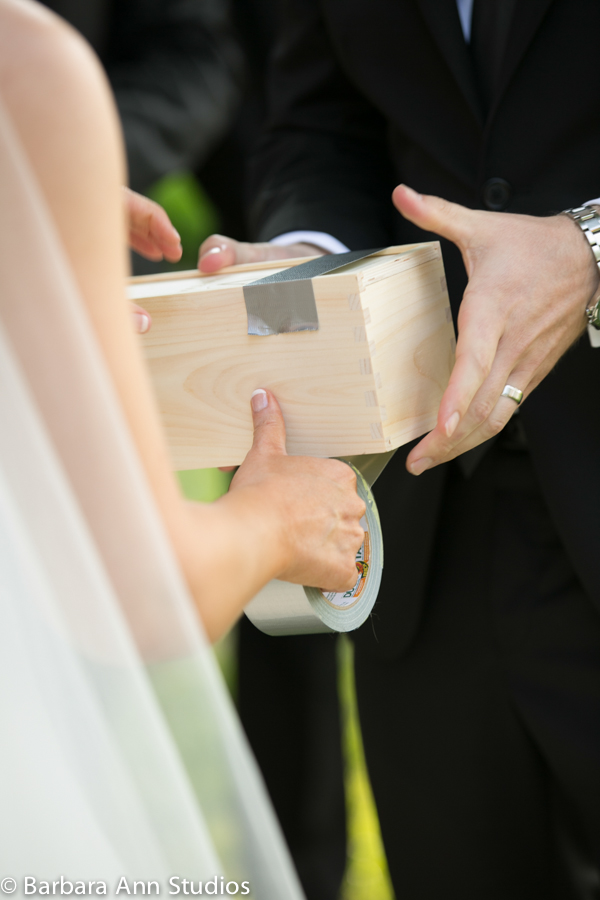 They were off with a kiss…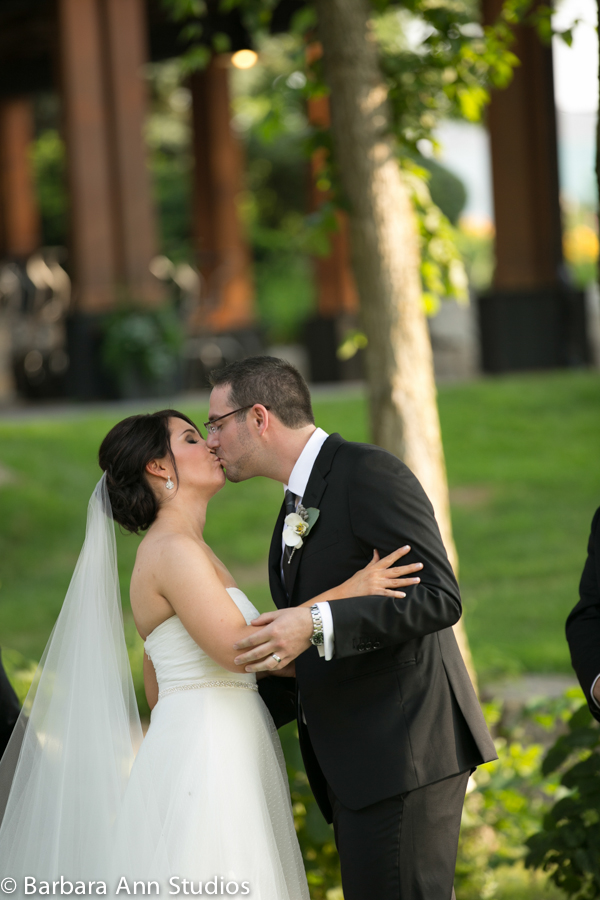 Chris said to me before heading out, "Thanks for not letting me be the only man crying up there". There were a few others too…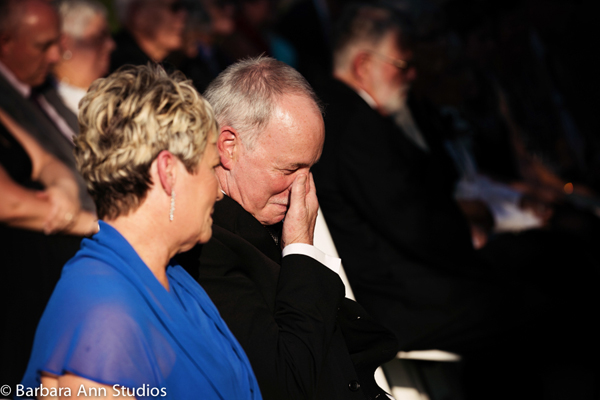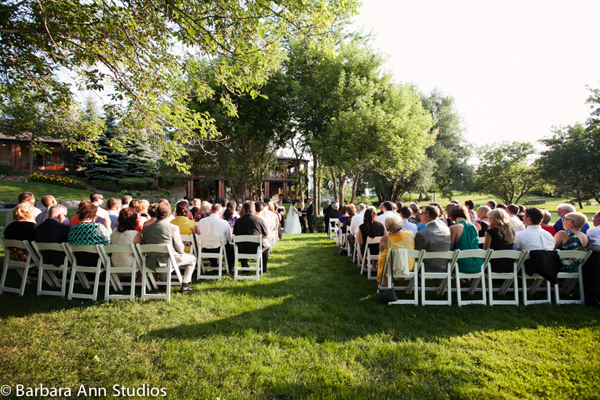 Wedding like these happen because of awesome vendors who deserve mention:
Photography: Barbara Ann Cameron
Cakes: Sarah J's Cupcakes
Flowers:  Michelle VandenBosch
Music: Kimberley Dunn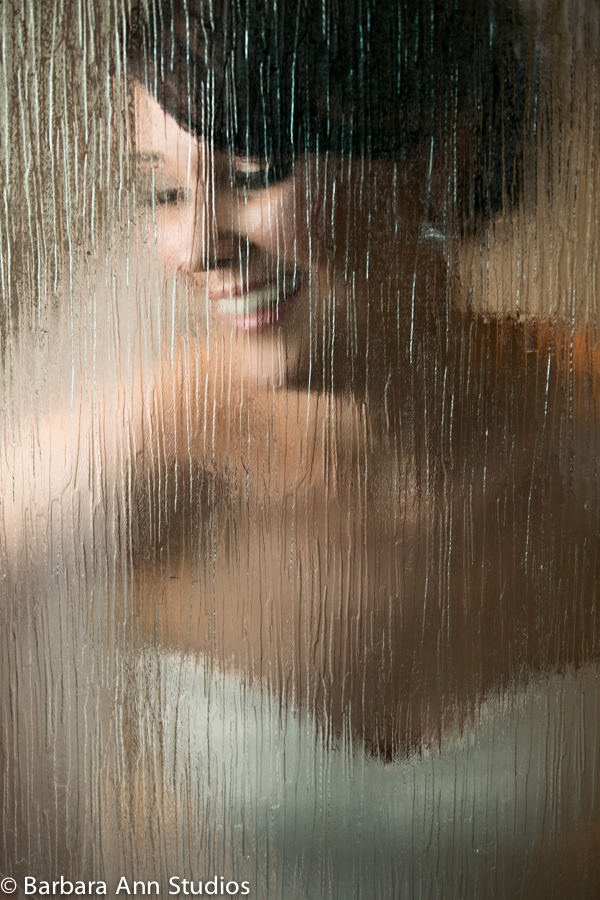 Hi Alan, 
We just wanted to send you a quick note to say thank you very much for performing our ceremony.  We have had so many complements on the job you did.  Everyone loved it and said it felt so intimate and reflected Chris and I to a tee! 
Thanks, 
Kelly & Chris