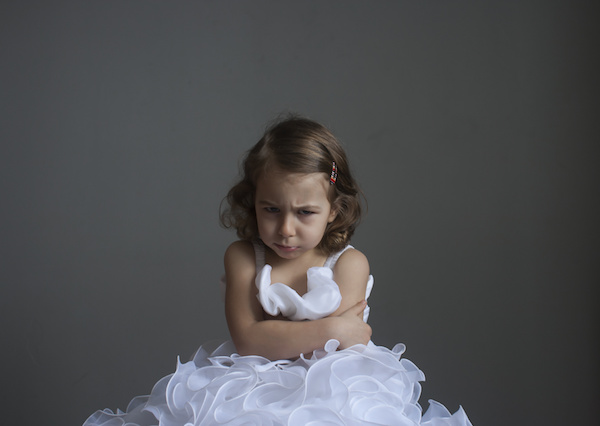 Everybody loves a wedding. Even little kids — at least for the first five or ten minutes of the ceremony. After that, depending on the time of day, fatigue level and developmental maturity to handle the social demands, all bets are off.
The baby might sleep right through it; on the other hand, the toddler might wail and howl, interrupting the vows until mom or dad frantically exits the pew and heads for the parking lot. For any children under age six or so, it's not that easy to stay quiet and relatively still for the better part of an hour.
Still, for a lot of families, particularly big, multi-generational, close clans, the small fry, from infants on up, are a natural part of the festivities. Aunts and cousins want to get their hands on the latest, sweet-smelling, chubby-cheeked young ones and they're often passed from lap to lap. There are older cousins to play with and look after the little ones who, eventually, fall asleep with their wee heads on a loved one's shoulder.
Whether this works very much depends on your extended family dynamics, your guest list, the type of celebration you're planning and your own comfort level with small fry and their activity levels.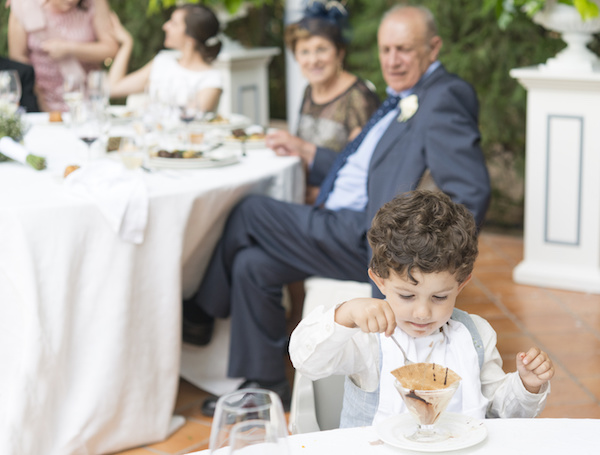 If your wedding day plans involve an elegant, sophisticated affair, as well as a crowd of mostly young, childless urban professionals, you may not appreciate the three-year-old poking his finger into the wedding cake to taste the icing. Or the preschooler running up  the aisle in the church. Or the little ones interrupting their parents during the pictures/cocktail hour/dinner/speeches/dancing.
It's okay to decide to have a kids-free wedding or a kids-free dinner and reception. It is your day, after all.
On your invitation, you can include a phrase such as:
– We politely request no children.
– Adults only, please.
– Children are welcome at the ceremony. However, the dinner and reception are for grownups, please.
You want to be direct and clear, without offending anyone.
If many of your family members and friends have kids, however, and you don't want to offend them, or you do want kids present without any calamities, plan for them. If your venue is a hotel, hire a babysitter and have a room where the kids can wind down or play quietly. Arrange for the younger teens in the crowd to corral the kidlets and have designated drivers ready to take them home when and if they're too tired to manage any more festivities.