Lance and Judy married on the spring equinox at Keg Manor. Judy used to enjoy overlooking the Keg Manor's Maplelawn Garden from her grandmother's apartment when she was young. That childhood memory motivated her to travel from Vancouver Island and get married there.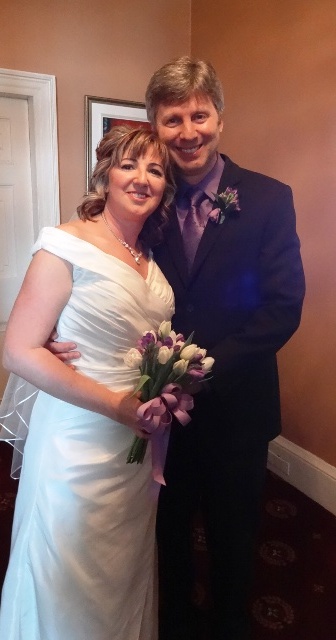 Lance & Judy. Photo by Alan Viau
It is not often that I get to perform a Thursday afternoon wedding. It was a welcome change from my usual weekend wedding marathons. Being a Thursday, the Keg Manor was not busy and they had pretty well the run of the place.
The ceremony was held on the second floor of the mansion with about 25 guests in attendance. It was wonderful to have Judy's mother recite a poem called "For You Both" from memory. It is a gift when someone can do that. Her father treated us to a beautiful trumpet solo as well.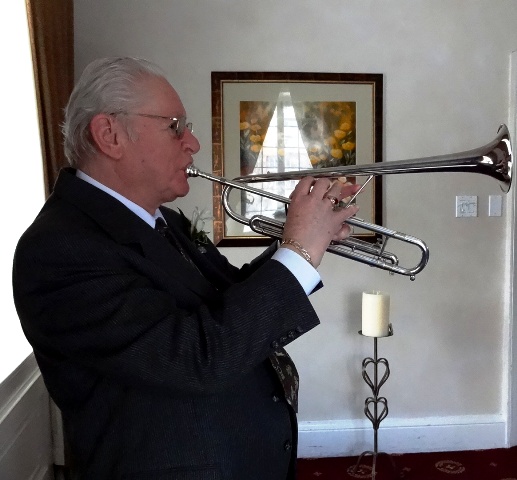 Trumpet Solo. Photo by Alan Viau
After the ceremony, the wedding reception was held in the main dining room on the 1st floor.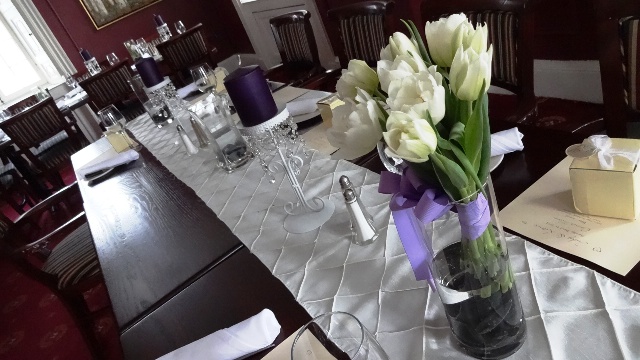 Decor at the Keg Manor. Photo by Alan Viau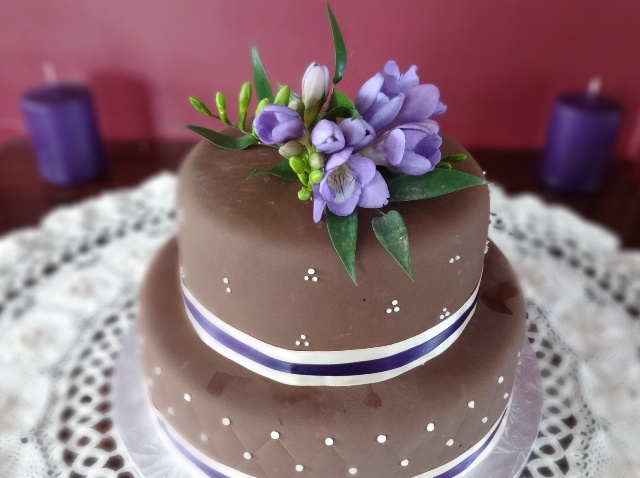 Wedding Cake. Photo by Alan Viau
Lance and Judy even brought picture of their fur children to the reception!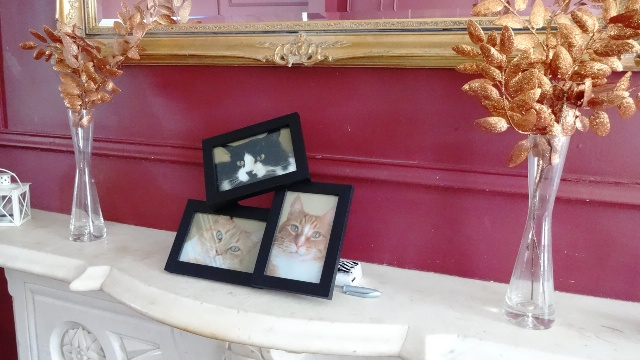 Three fur children. Photo by Alan Viau
It all made for a an intimate wedding in a place that she dreamed of. Congrats to you both.