By Rev. Alan Viau
There are some couples that I meet who are really unique. They stand out on their own. I love working with them because their ceremonies are totally creative and reflective of them. So it was with Lara and Dan who have created a new Unity Ice Cream Sundae Ritual.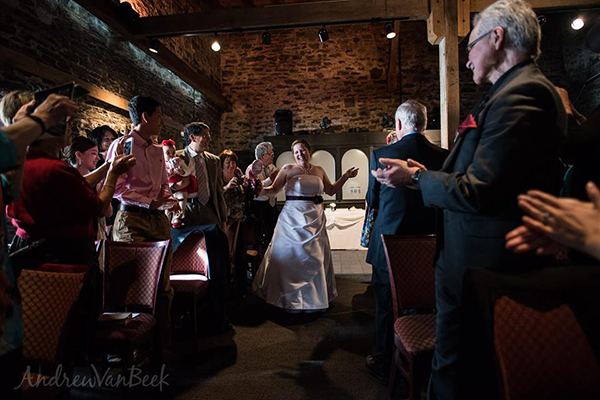 Let's face it. Weddings are about tradition. You may feel that you are already pushing the edges by having an officiant perform your wedding at a special location instead of a church. And that is OK.
Some couples really go all out and embrace the wedding as a celebration of who they are and what they are becoming as a couple.
Dan & Lara met in a musical instrument repair course in Alberta. Dan continued in that passion while Lara went to a oil rig camp to be a pastry cook. When I asked Lara what riggers liked – she immediate responded chocolate cake. If she went and explored anything fancier- pushed the boundaries – it was just not eaten.
During our wedding preparation it quickly became evident that they wanted to explore the boundaries of a wedding celebration.
I always meet the bride before the wedding. As you can see from the picture of Lara and her bridesmaids, the fun was just beginning with lollipop bouquets.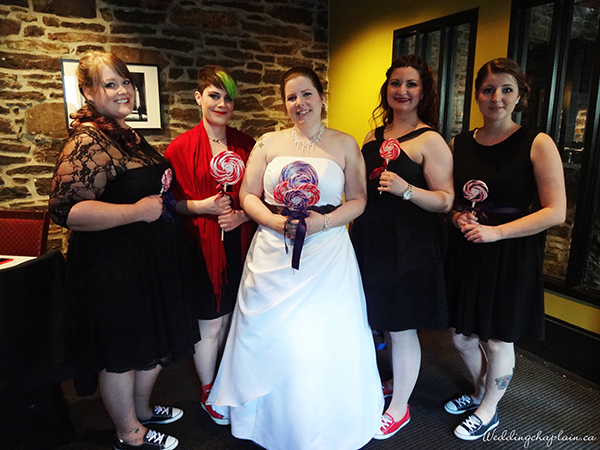 They were each dancing down the aisle for the entrance
After the vows and rings, Lara and Dan created a Unity Ice Cream Sundae Ritual. Similar to a  Unity Sand Ritual, they wanted to incorporate elements of themselves and family gathering together.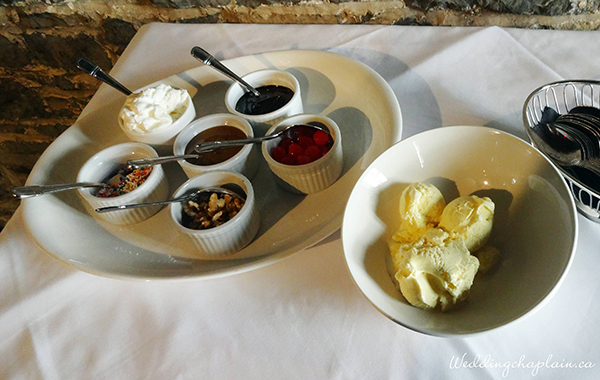 Here are the elements of the ritual and their symbolism, each element added on top of the other:
vanilla ice cream – the foundation that represents trust and communication
chocolate and caramel sauces – represents two families becoming one
walnuts – because they are nuts for each other
rainbow sprinkles – because life should always be colorful
whipped cream – light and fluffy; is representative of having their heads in the clouds with their dreams of their future together
cherry – the love that brings it all together
The bride and groom tasted it first and gave it a thumbs up. The bridal parties and parents also shared the treat to complete the ritual.
Finally, after I declare them married, Lara and Dan took a moment to take a Selfie, post it on Facebook and change their relationship status. Then they kissed to make it official.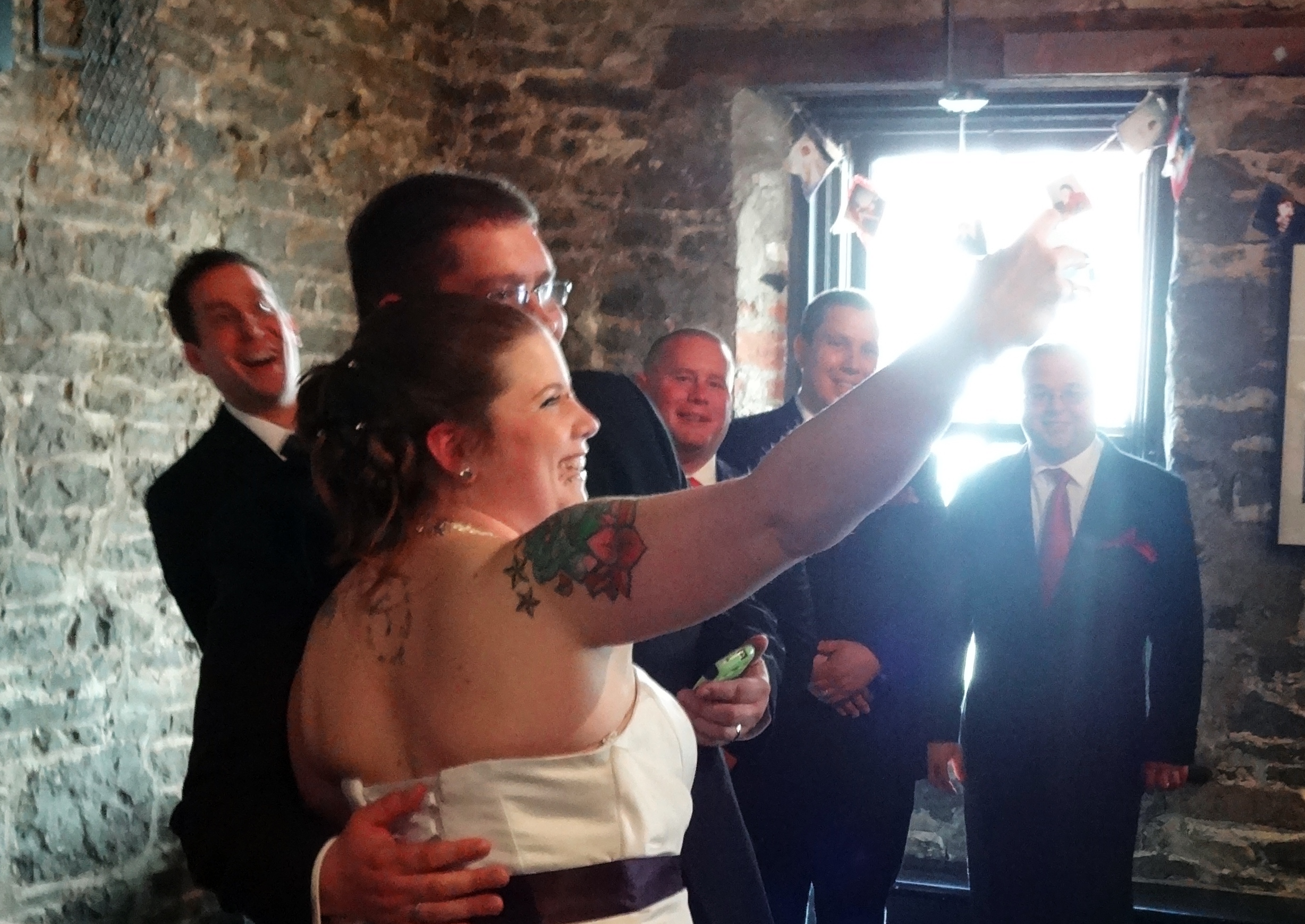 I received this wonderful note from them later: "Dan and I just wanted to take a moment to say thank you for everything. Our wedding went perfectly, and our guests said it is one that they will remember for a long time. Thank you for doing such a stellar job as our officiant. We really appreciate it!"