By Rev. Alan Viau
The Lord Elgin hotel is an Ottawa landmark. It is ideally located as guest accommodation for your downtown wedding. Still privately owned, the Lord Elgin hotel boasts impressive lodgings, flexibly and affordability.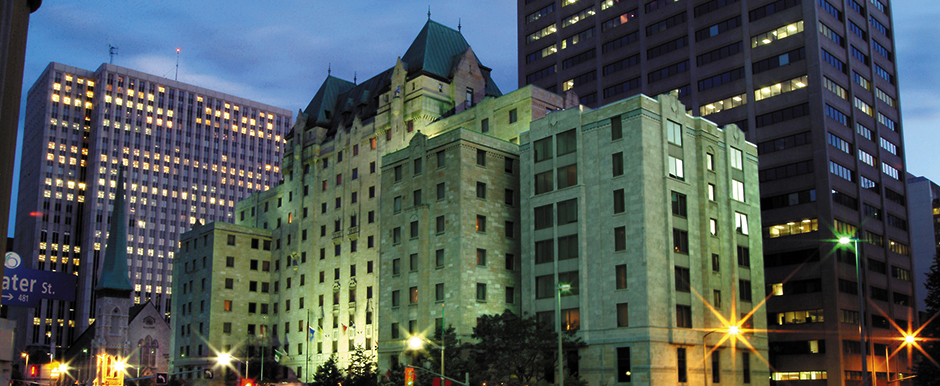 The Lord Elgin hotel was first established in 1941. It was built by the Ford Hotel Company and named after the Right Honourable James Bruce, 8th Earl of Elgin, 12th Earl of Kincardine and Governor General of British North America (1847-1854). To mark the Lord Elgin Hotel's 60th birthday, the hotel was expanded and renovated; sixty additional guestrooms and the complete refurbishment of all 355 rooms, three thousand more square feet of meeting space for a total of 13,000, and an enlarged health facility, including a new indoor swimming pool, saunas and a whirlpool.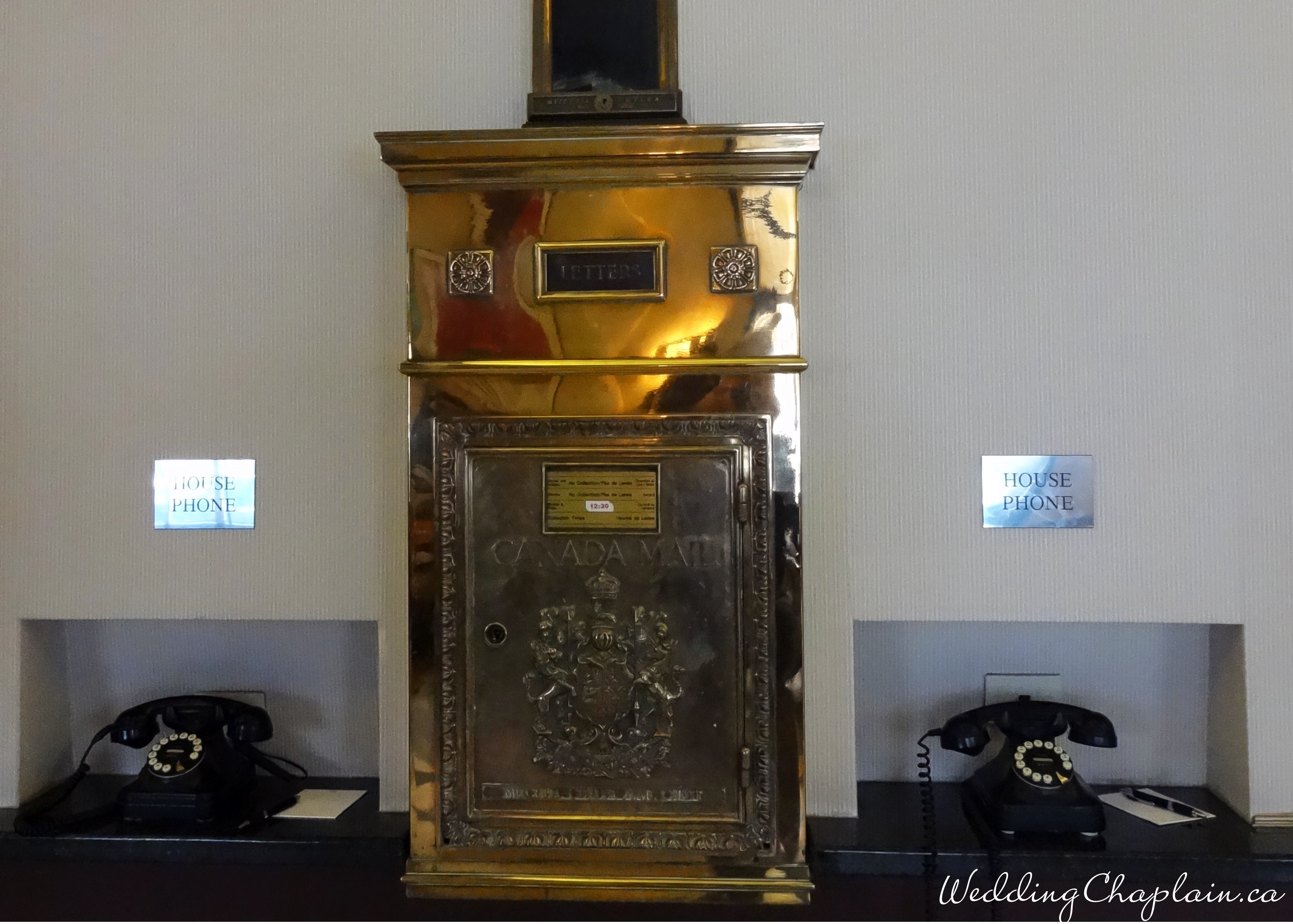 Guestrooms have been inspired by the Biedermeier style, which emerged in Europe after the Napoleonic wars. This style reflects the architecture of the original Lord Elgin hotel, which is a clean, modern adaptation of the French Chateau style and is proudly part of traditional Canadian hotel architecture.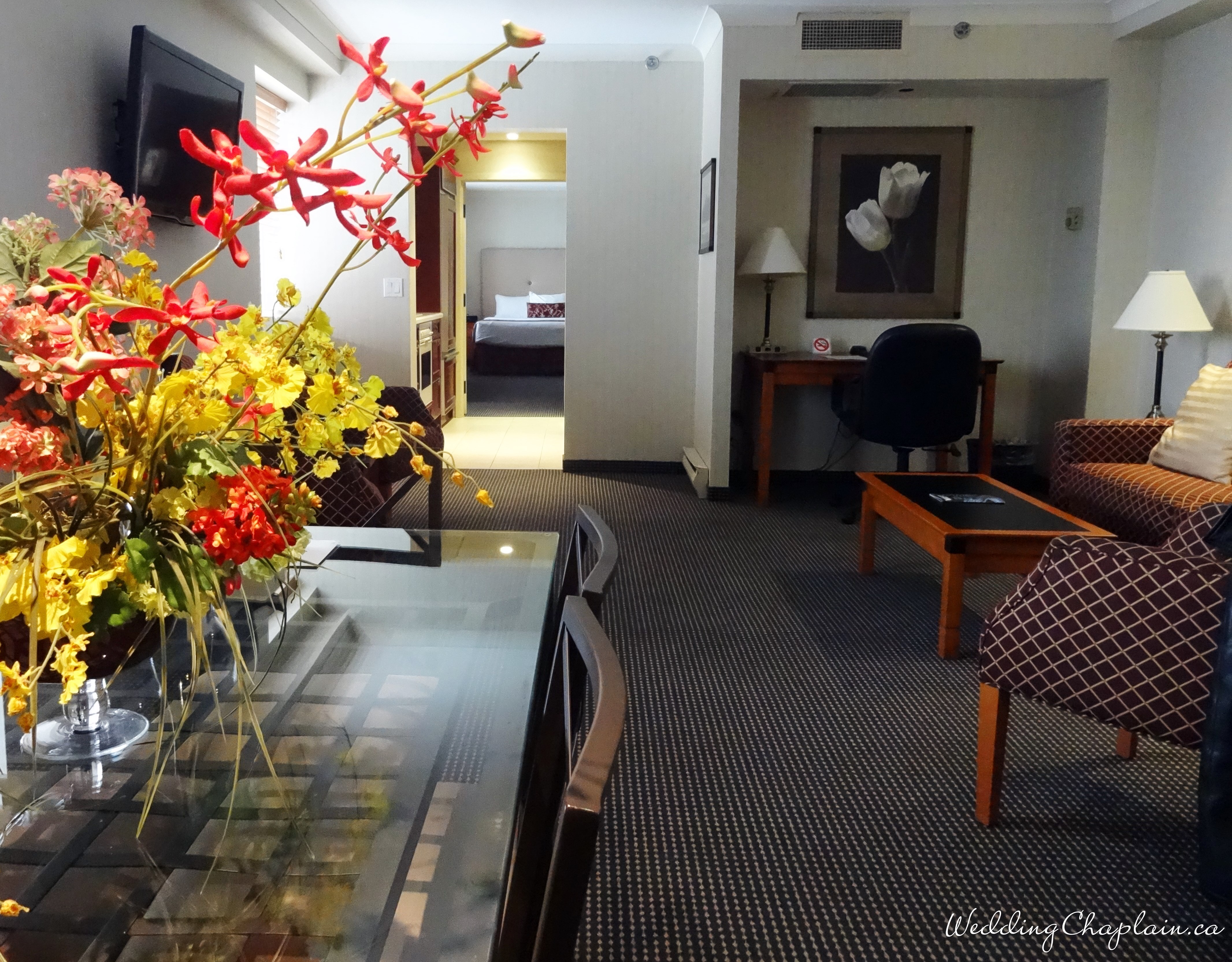 When it comes to wedding blocks, the Lord Elgin hotel has a suite of service offerings.  For example, they offer a complimentary private dining room in their restaurant to host a brunch the morning after the wedding.  They have invitations designed that you can provide to your guests free of charge.  They also offer complimentary wedding invitation inserts to inform your guests of where the block is being held.  If you are using a wedding website, a digital version is available.
There are also a few nice additions. The Lord Elgin hotel has gathered a suggested Saturday and Sunday itinerary of  tourist information and restaurant recommendations for your out-of-town guests. It is available in a pdf for your website.  They have special garment hooks from which to hang long dresses and wedding dresses. The hotel has a shuttle bay so that guests do not have to embark from the street curb.
The last thing, and most importantly, there is no financial obligation for the couple.  Your individual guests are responsible for their own reservations should they decide to cancel, and they can do so without penalty until 3pm the day before arrival.  If you block 40 rooms and only "pick up" 10, there is no penalty.  The Lord Elgin hotel will simply release the rooms that are not yet reserved 30 days before arrival.
As far as rates go, the Lord Elgin hotel is extremely competitive with the major hotel chains that surround it. They will not increase your rate under any circumstances.
I was impressed to learn that the Lord Elgin hotel is still privately owned with the owners living in the hotel. Talk about an incentive to keep the place clean!
The Lord Elgin hotel is situated across from Confederation Park. It is an easy walk to popular wedding locations such as the Chateau Laurier, National Arts Centre, Canadian Museum of Nature, Ottawa Convention Centre, National Gallery of Canada and restaurants The Courtyard, Eighteen, and Side Door.