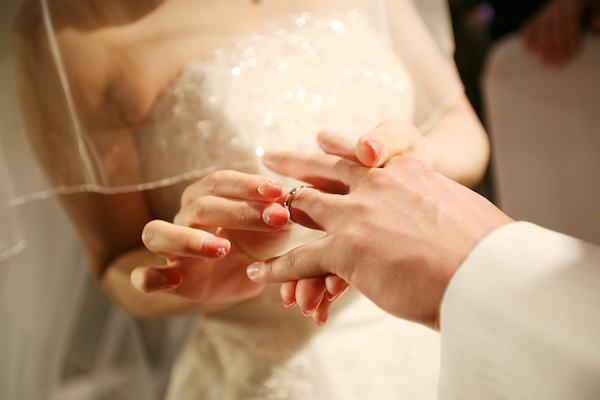 The dress, decor and party are the fun and fabulous parts of your big day. But the "I Do's" are at the very heart of it. The ceremony and those vows are your declaration that you have made "the" commitment as a couple.
It's real. It's serious. It's special. It's wonderful.
But what it shouldn't be is routine. Just because your parents and/or your partner's parents got married in a synagogue or mosque or chapel or church doesn't mean you have to do the same thing. You don't.
That bears repeating. Whether or not you follow organized religions or particular cultural practices, your wedding ceremony is distinctly about you, your vows and intentions. You don't have to follow somebody else's script and agenda.
It's your marriage. Your wedding. You don't have to settle for the same-old same-old routine, orchestrated by anybody who's half-hearted or conducted by anyone who's just going through the motions.
Everything about your wedding ceremony is a. big. deal. From the music and procession to the readings, vows, location and officiant, it all matters and you should be able to personally determine how it plays out. Make it count!
As Allison Micarelli-Sokoloff notes at She Finds, "Take back a bit of control over your wedding-day nuptials by working closely with an officiant and writing your own ceremony. And we don't just mean the vows. We mean the whole kit and caboodle—from picking the poems and the processional to exactly how you should be pronounced newlyweds. We did this with our wedding. And when it came time for the rehearsal, there were no surprises, except how (pleasantly) dumbfounded I was that the ceremony script was literally word-for-word exactly what we wanted to hear."
Make it personal. Make sure your names are pronounced correctly and you are introduced, as a married couple, precisely the way you want to be introduced. Make the music and readings meaningful. And make sure you rehearse with your officiant so that there are no surprises.