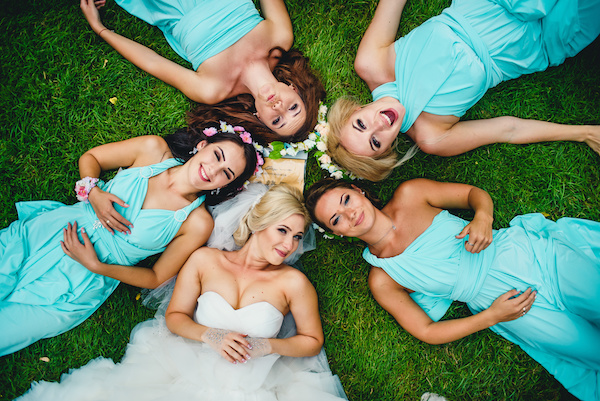 Are you having an outdoor wedding? Properly planned and organized — please, do sweat the details! — it can be truly extraordinary and memorable.
Part of that planning involves arranging for weather contingencies. For instance, you always need to have a Plan B (or at least a tent) in case of rain. But what's often forgotten is that you have to plan for sun too.
When the forecast calls for, and delivers, a sunny spring or summer or fall wedding day, you have certainly hit Mother Nature's Canadian jackpot.  Bright blue skies mean there's no need for jackets or racing to and from cars or  moisture-induced hair anxiety.
At the same time, heed the power of the sun.  The Canadian Cancer Society recommends reducing time spent in the sun when the sun's rays are at their strongest, typically between 11 a.m. and 3 p.m. from April to September, or any time of the day when the UV index is 3 or more.
There's no exception for a wedding day. Even when you're wearing a wedding dress or a bridesmaid's dress, you can still get a sunburn. Especially if your dresses are sleeveless. That being the case, see if you can schedule your outdoor ceremony for after 3 p.m.
And definitely wear a moisturizer with a broad spectrum SPF of 30 or more. You can find moisturizers with sunscreen that are suitable for wearing under makeup.
And if your outdoor venue is short on shade, equip yourself and your wedding party with sun umbrellas. (Hand fans are nice to have too, although they won't protect you or anybody from UV rays.)
As for guests, if your invitees include children or older people, have a few sun umbrellas on hand, bottled water, plenty of sunscreen and a few pairs of sunglasses. Depending on your wedding and style, you can consider providing everything from cheap sunglasses to flip flops as part of the fun of the day.
Shade options or an outdoor tent always come in handy.