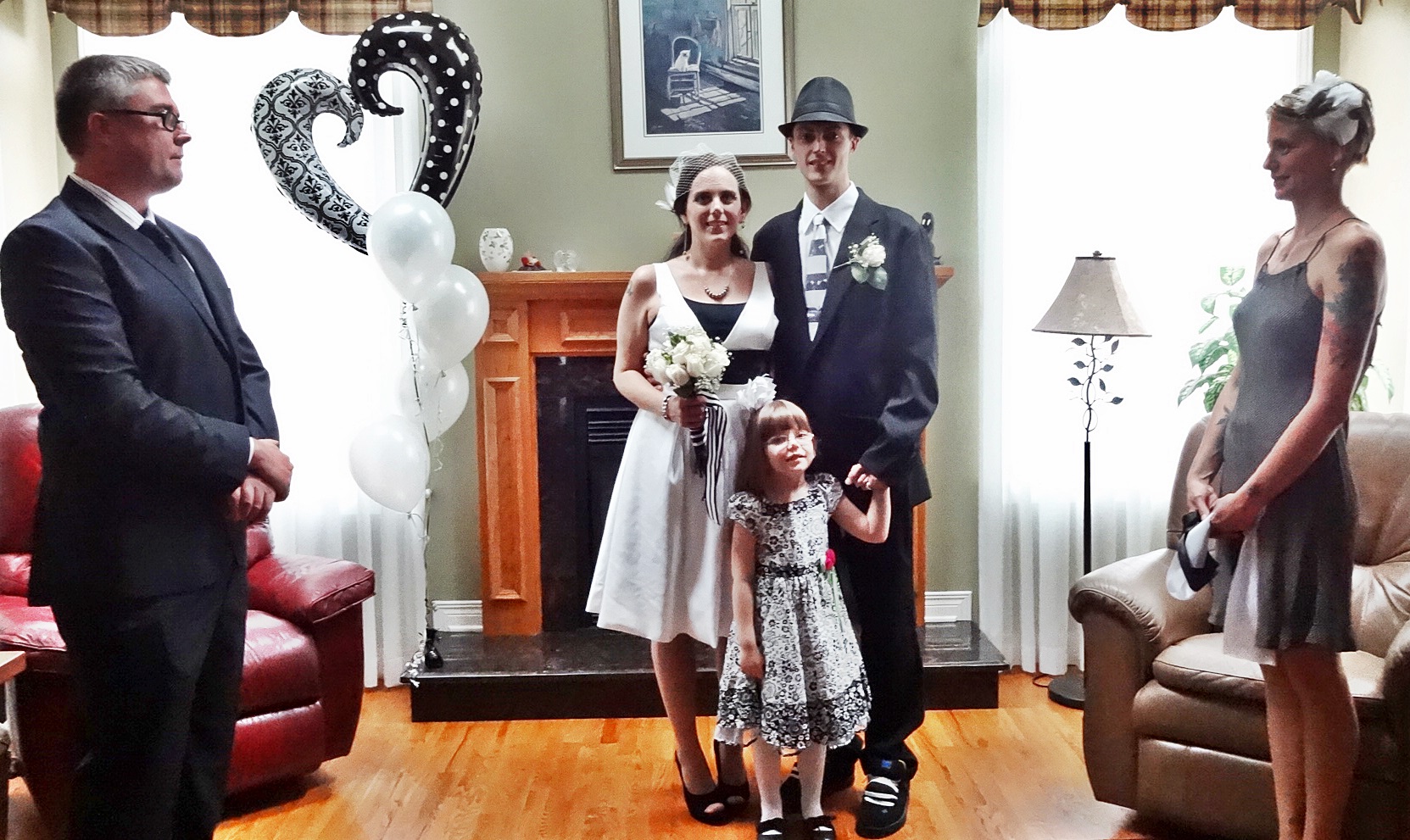 Phil Eaves and Jess Chapman get married at 13:13 on Friday the 13th, 2013
By Rev. Alan Viau
People take such care in planning their wedding day, avoiding anything that may ruin it.
I reported back in April that brides and grooms seem to be avoiding 2013 as a year to be married because of superstition of the number 13.
Video: Ottawa's wedding slump blamed on unlucky number
It has certainly proved true during this wedding season. Everyone I've talked to has had a down year. Photographers, jewelers and hotels are among the vendors saying it was a slower than usual year.
And with Friday being the 13th day of September in the year 2013, you'd expect many couples would avoid putting their special day on one many consider unlucky.
However, Phil Eaves and Jess Chapman aren't one of those couples. They embraced wholeheartedly the number thirteen.
They approached me about doing a wedding on Friday the 13th day of September 2013. Not only did we start at 13:00 Hrs; we ended the ceremony at 13:13 hrs. We did the ceremony indoors because it was a little chilly outside: 13C to be exact.
So talk about embracing the number 13 for your wedding day. Why not?
See why they wanted to get married on Friday the 13th in Steve Fischer's report in the CBC TV  video player.
Video: Friday 13th