By Rev. Alan Viau
September is my favorite month for weddings. The temperature is cooler, bugs are less and the fall colors are gorgeous. And so it was for Melissa and Kelly's wedding in Lanark County. Being real nature lovers, they chose to have their wedding ceremony and reception in a meadow. It was filled with so many tender moments.
I started with Melissa who was getting ready in a log house. They didn't want the signing of the license and register to happen during the ceremony – so I had them each sign separately. I had Melissa sign with her best friend and maid of honor.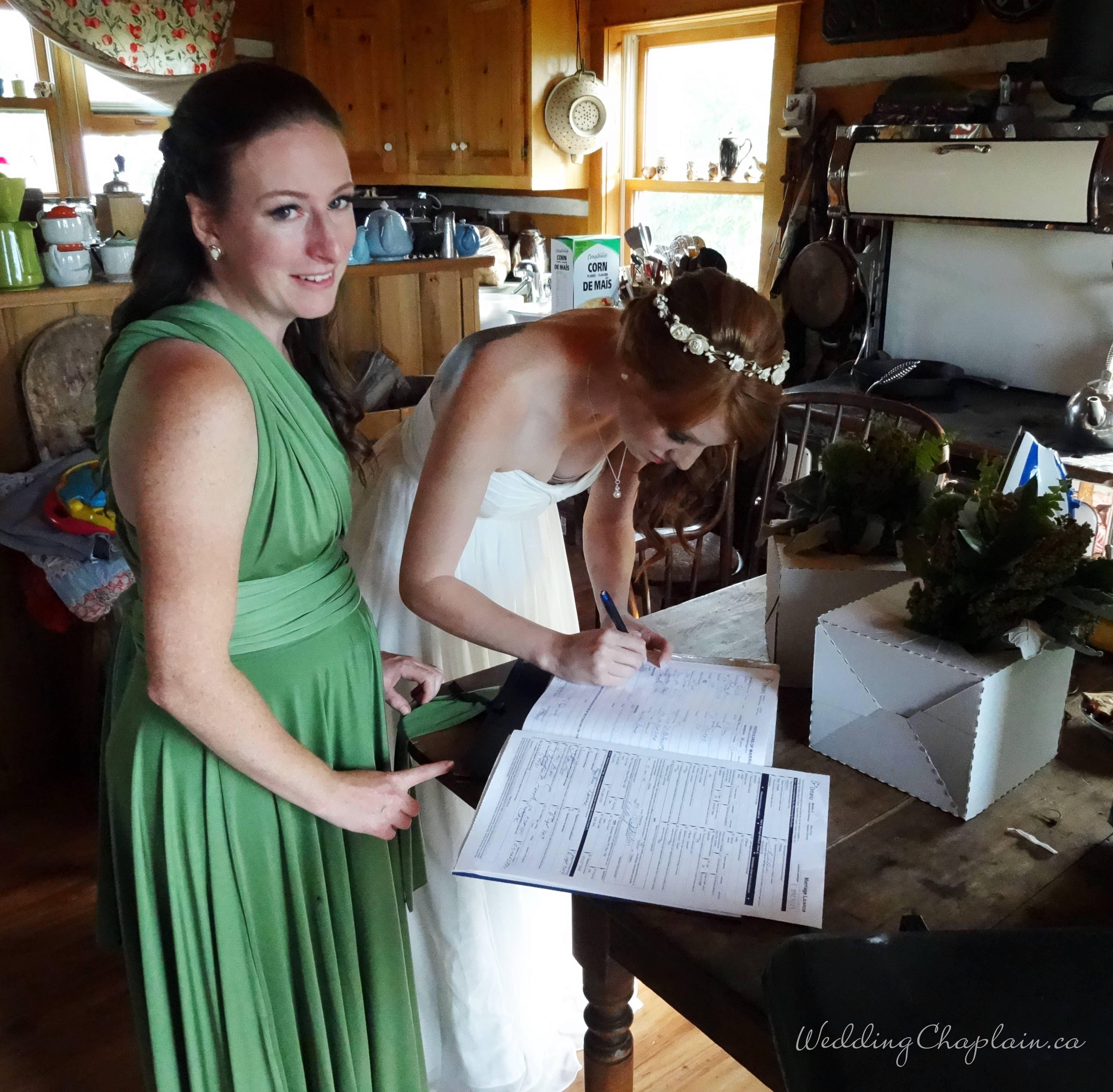 Melissa received a love letter from Kelly just as we were ready to head down to the meadow.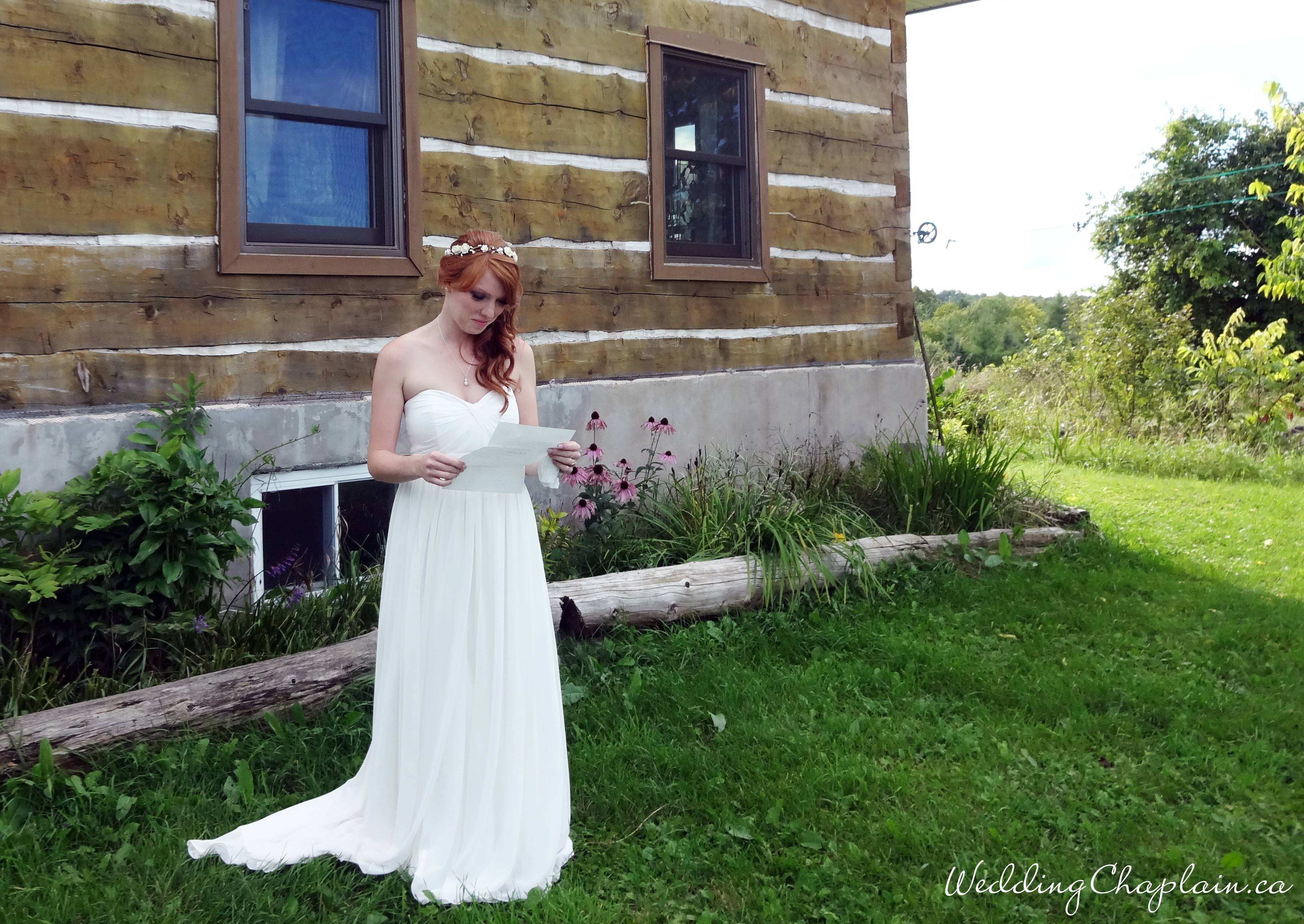 Then her BFF also gave her a message.
With her bouquet in hand we headed down to the meadow.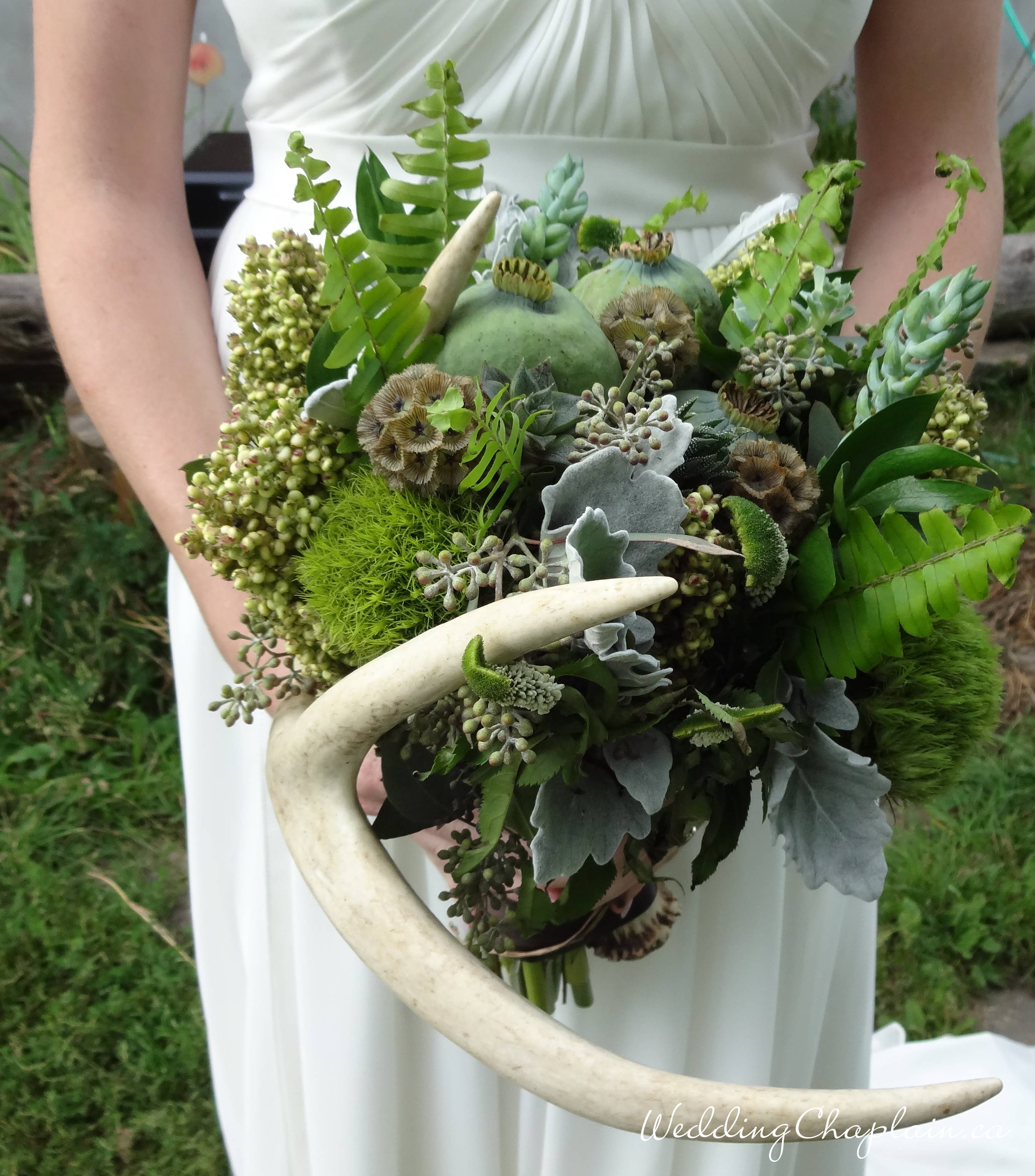 I got Kelly and his Best Man to sign before the ceremony …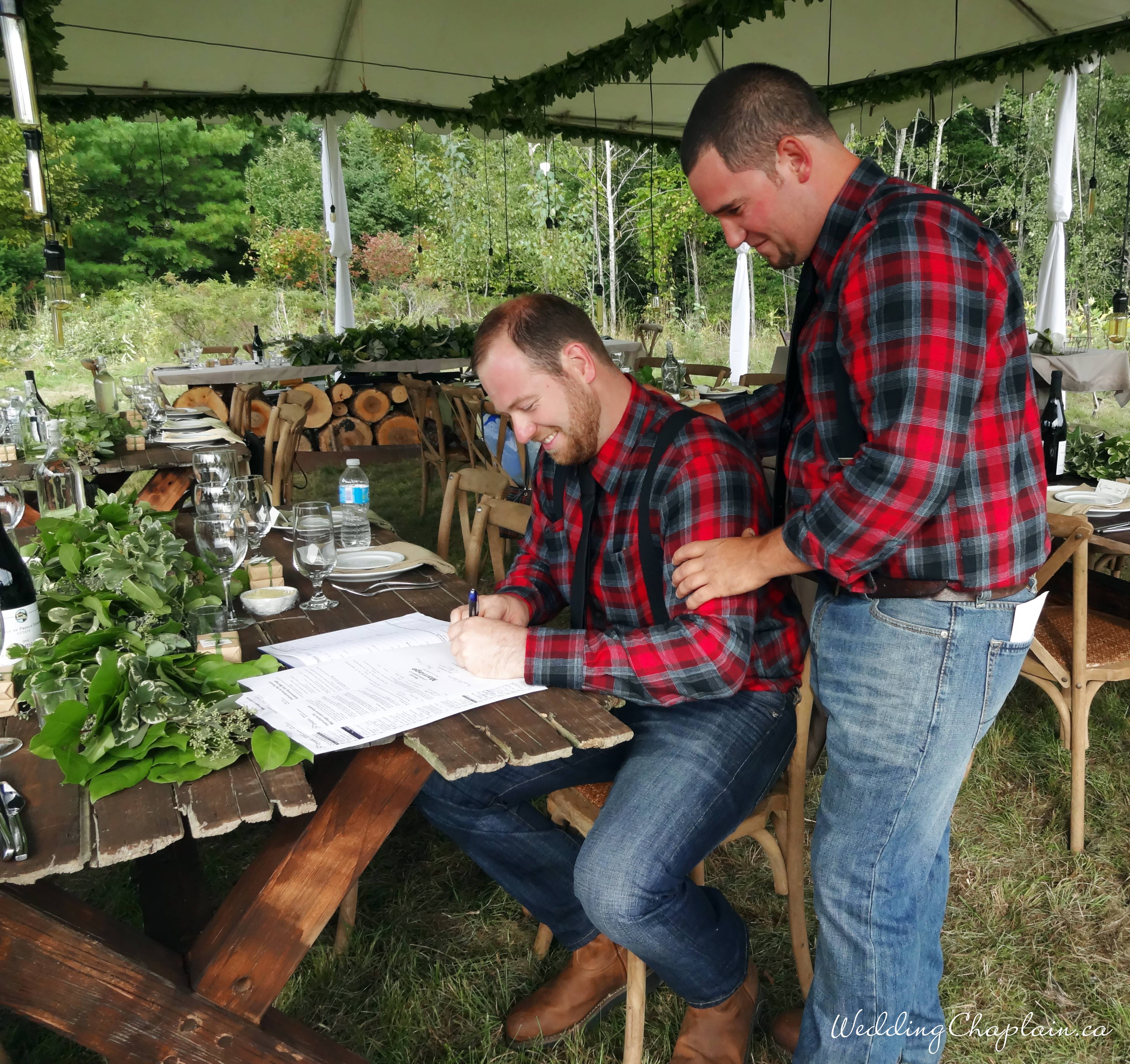 Finally we were ready to start. Melissa and Kelly approach the ceremony site at the same time from opposite sides of the meadow.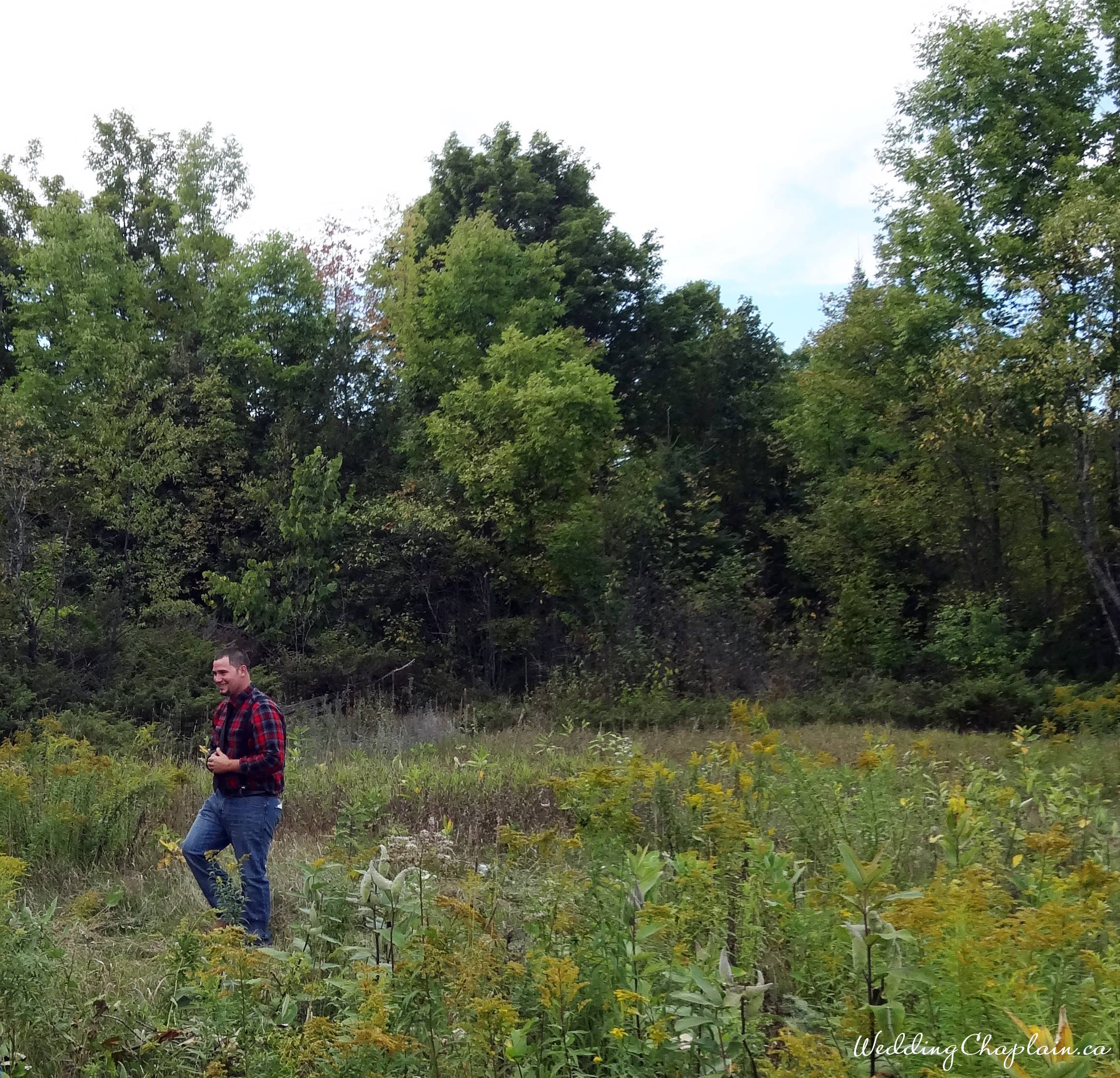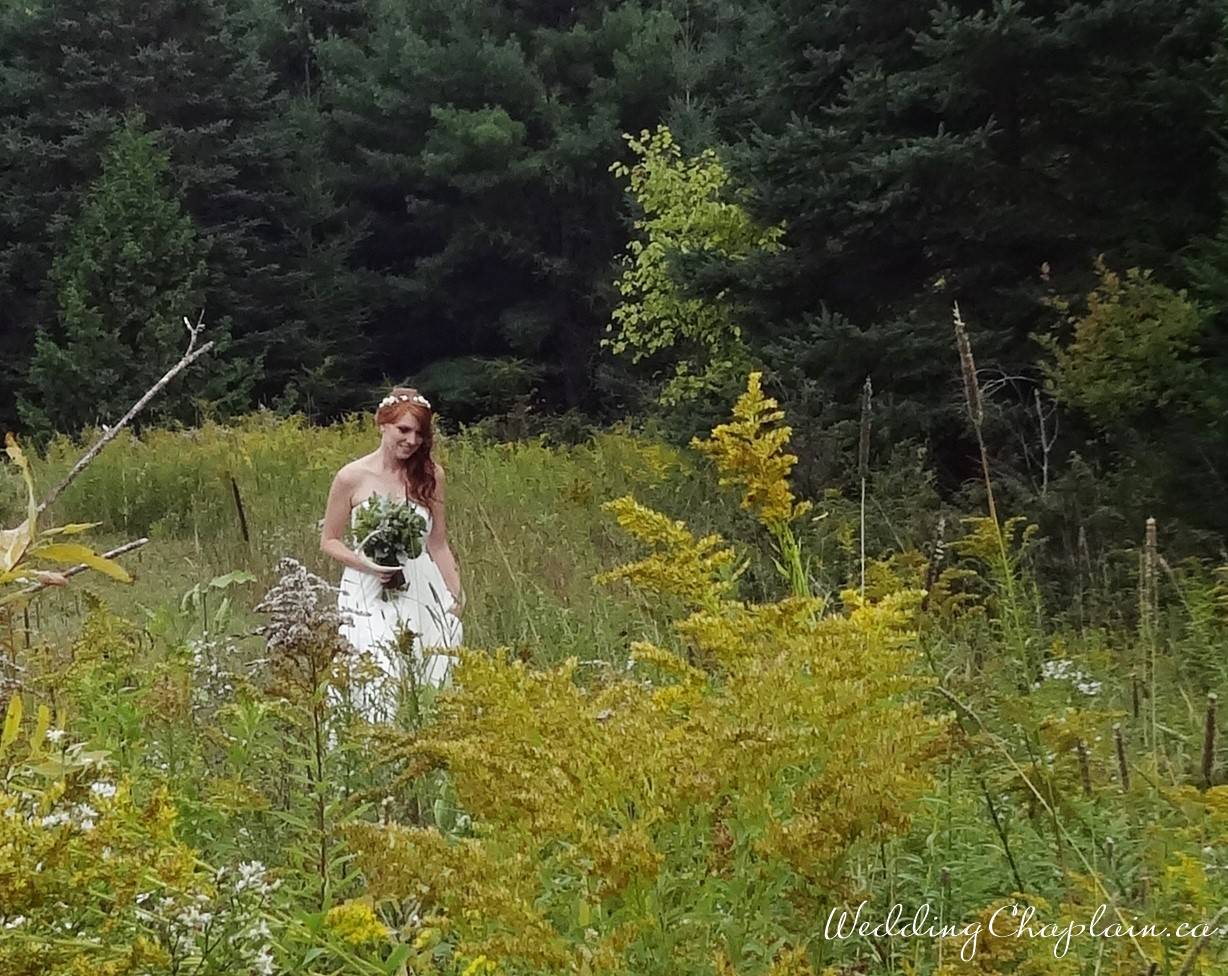 And they met – and hugged…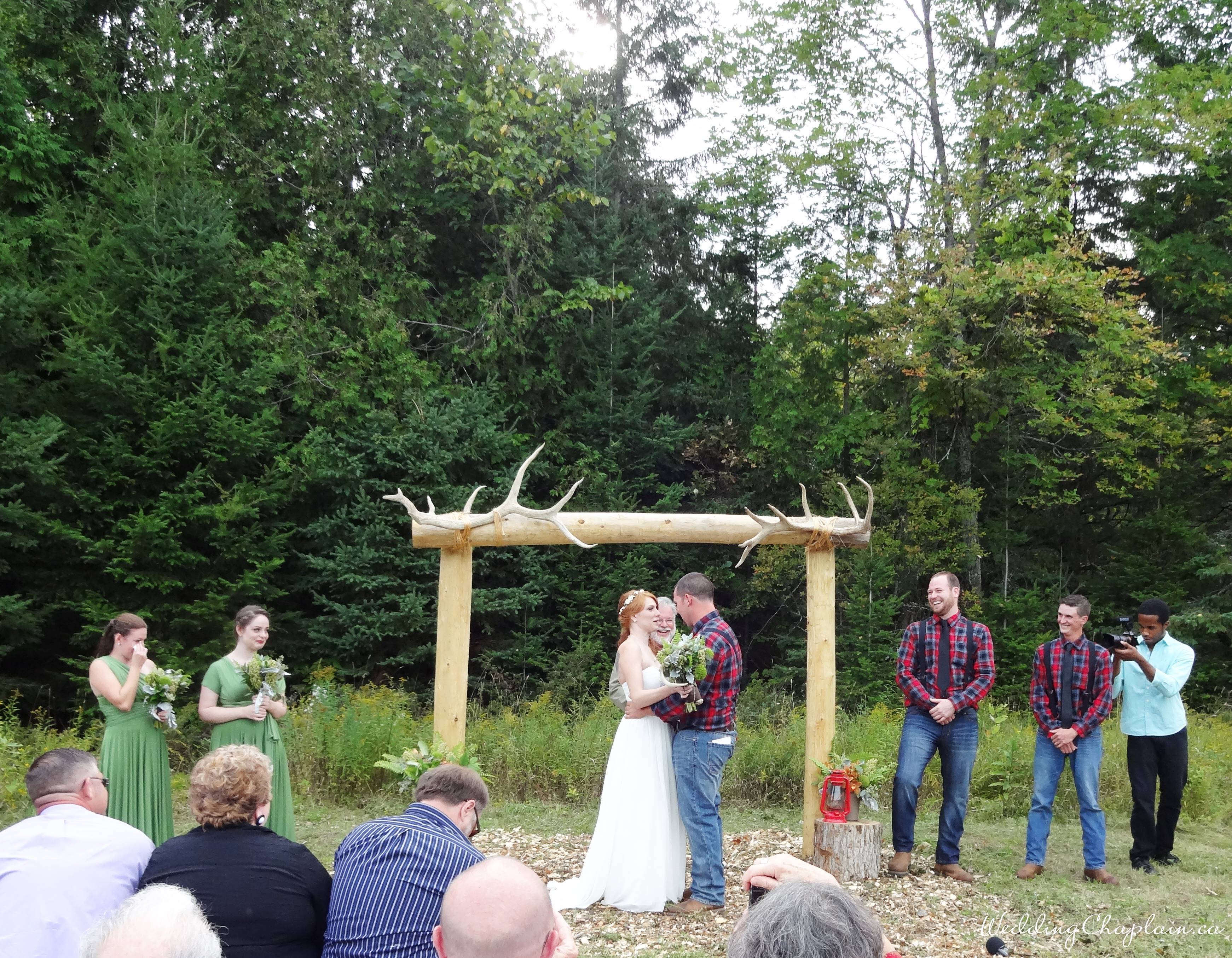 I performed a handfasting … (notice I was dressed to fit the theme)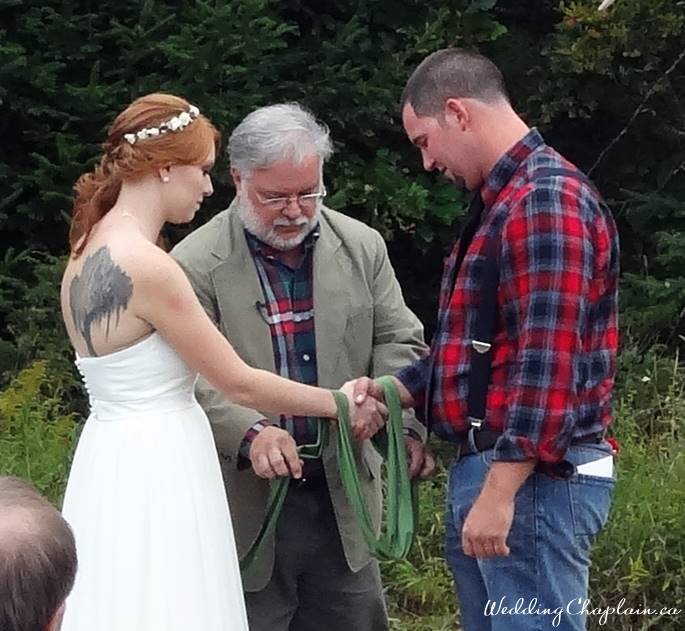 They exchanged their vows full of love, hope and happiness for having each other in their lives and their son. Finally the kiss and off they went.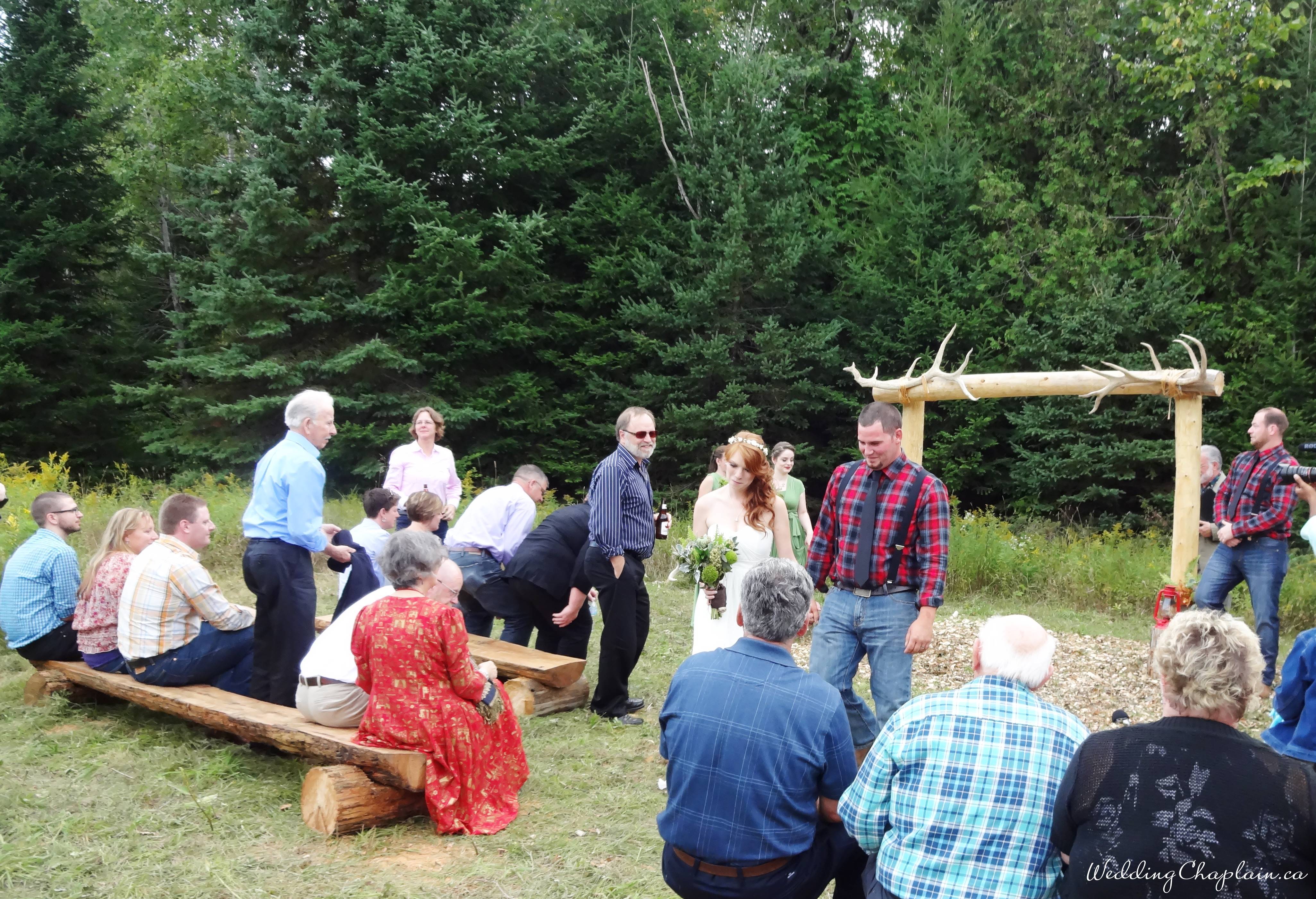 A great feast that included a spit roast pig followed.
It was a ceremony filled with many tender moments, filled with love and filled with life.
Many Blessings to you.