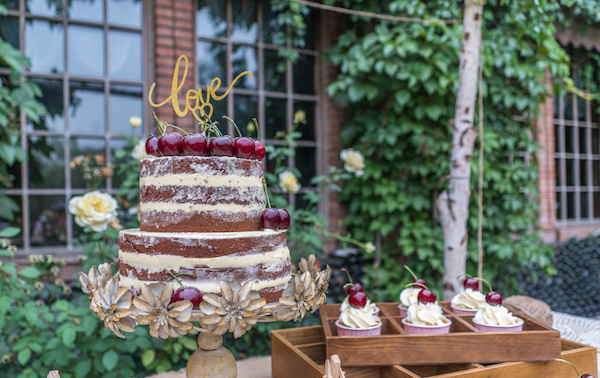 Who Needs Icing?
If you're planning a boho chic, outdoor or rustic wedding, consider forgoing the  ornate, elaborately iced cake in favour of one that goes gloriously free of the icing on top. Naked cake is a fun, fresh take on the traditional wedding centrepiece and it offers lots of versatility and creative potential.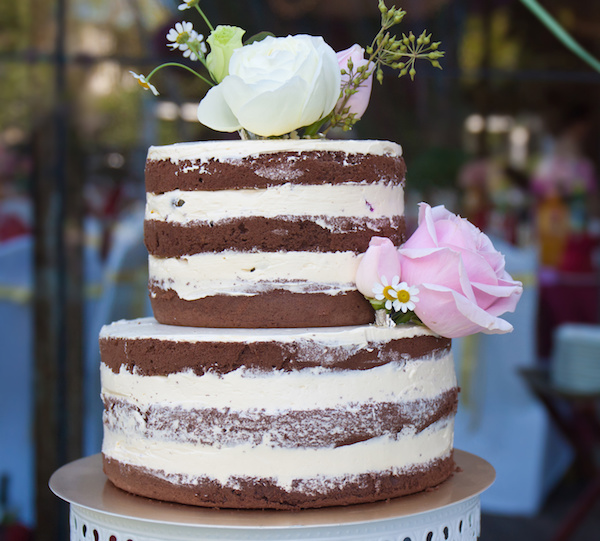 You can still choose the flavours or flavours you want, along with whatever frosting tickles your fancy for use between layers. Chocolate, carrot, red velvet, lemon, vanilla, coconut, chiffon — you name it, you can pair it with ganache, buttercream, cream cheese or whipped cream filling for great taste and beautiful presentation. Garnishes can run the gamut from fresh flowers to berries — whatever works with your theme, colours and decor.
Yes, you can have your naked cake and eat it too!