Wedding magazines abound with great ideas for your big day. Ever wonder what brides are wearing in Ottawa? What are the decor themes that  are trending? This new Free eBook answers those questions.
Love in the Capital, Inspiration for Ottawa Brides was just released. It looks at what brides, grooms and wedding parties are wearing in the nation's capital. It goes further to display the main decor themes that are used in weddings. It is a glorious pictorial exploration and exposition of what makes up the Ottawa style in weddings.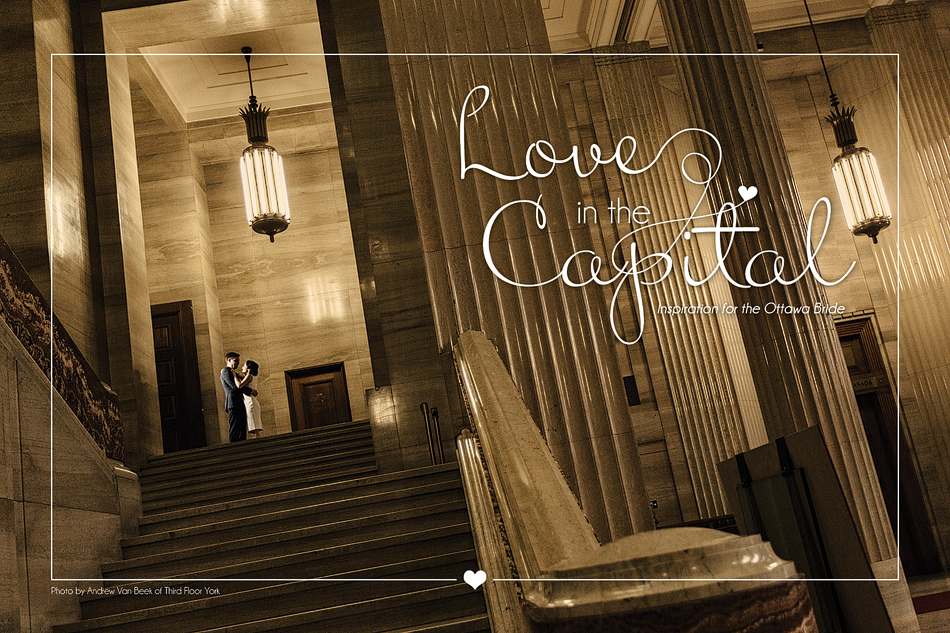 The eBook is a collaboration between the  superb photographers and event planner of Third Floor York , photographer/ graphic designer extraordinaire Liz Bradley and with myself as coordinating editor.  We looked back at the 200 weddings we collectively experienced in 2012 to find the key fashion trends and decor themes. The result is a enjoyable display of what it is to get married in Ottawa.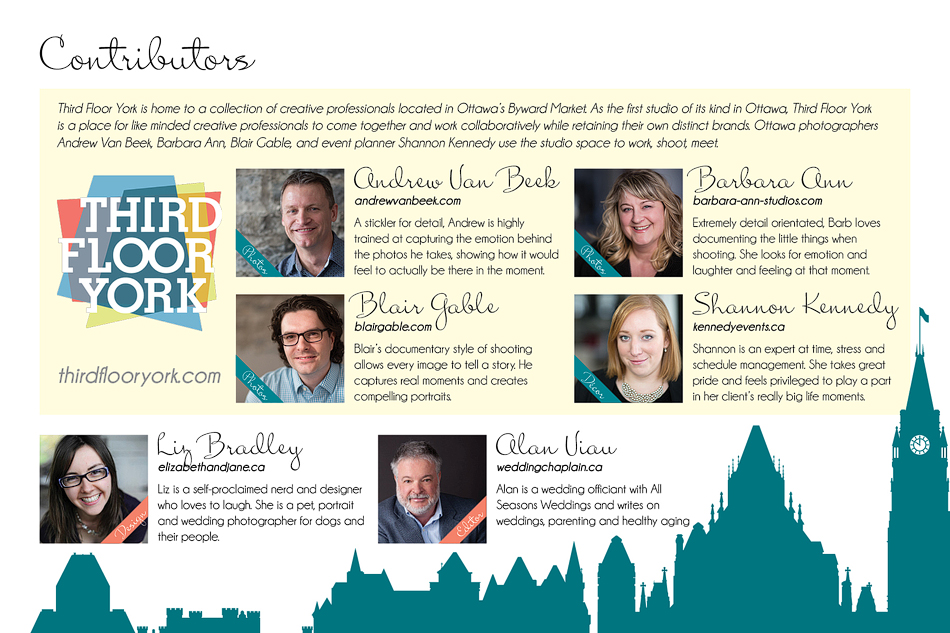 Two top fashion personalities praised Love in the Capital.
Erica Wark, Erica on Fashion: "
Love in the capital is the perfect "How-To" guide for the modern bride. It's the perfect one-stop-shop book for any couple who are looking to wed in style in our Nation's capital!
Marilou Moles, Founder/Creative Director, Twenty York Street/SKYFALL BLUE:
From gorgeous wedding gowns to the stunning vista, from dapper modern groom's suits to the magnificent architecture and landmarks in Ottawa,Love in the Capital is a fresh take on weddings for today's modern couples. Every element – venue, music, food, décor, bridal party – is thoughtfully chosen to reflect the couple's style and celebrate the beginning of their life together. Nothing is too grand to plan or too intricate a detail, this e-book is one fabulous guide to creating that extraordinary wedding that brings the couple's vision to life.
The new eBook can be downloaded for free on the Third Floor York and Wedding Chaplain's Journal websites.