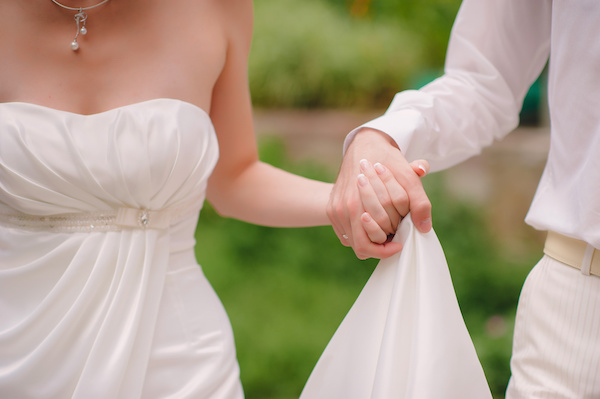 When Grammy Award-winning singer-songwriter and actress Jill Scott got married to her boyfriend, Mike Dobson, at the end of June, bridal images and videos of the sensational R&B songstress popped up all over the internet.  Her dress? Fabulous.
And talk about décolletage!  Her low-cut, long sleeved wedding dress definitely accentuated her assets, without a lot of frippery. Besides her gorgeous updo and diamond earrings, what was striking about this wedding day was the colour scheme:
https://www.instagram.com/p/BHIByHGBxAQ/?taken-by=dwbass2
It's truly a white wedding. All the guests are in white and the look is fantastic. The bride very definitely still manages to stand out in this festive sea of beautiful, celebratory white.
As Billy Idol so famously put it, "It's a Nice Day for a White Wedding …"
If you're considering your own white wedding, here's some inspiration: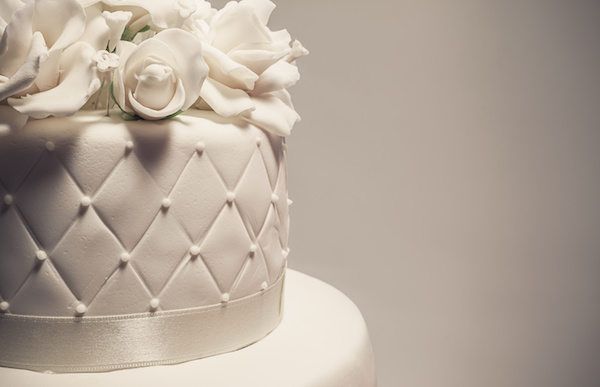 This white wedding cake is anything but plain, boring or "vanilla." Instead, it's elegant and eye-catching, thanks to the details.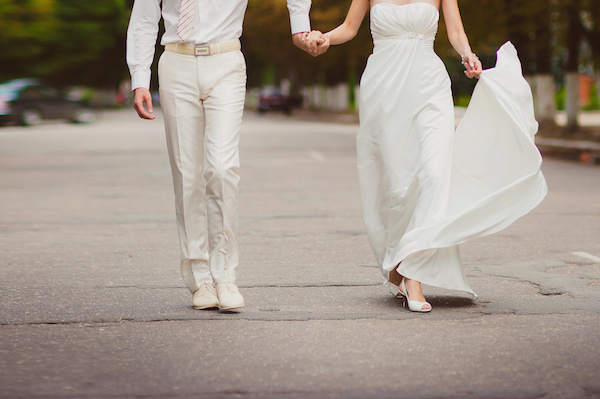 If you can get past the groom's tie … okay, and his belt … you can see how this is quite a lovely match.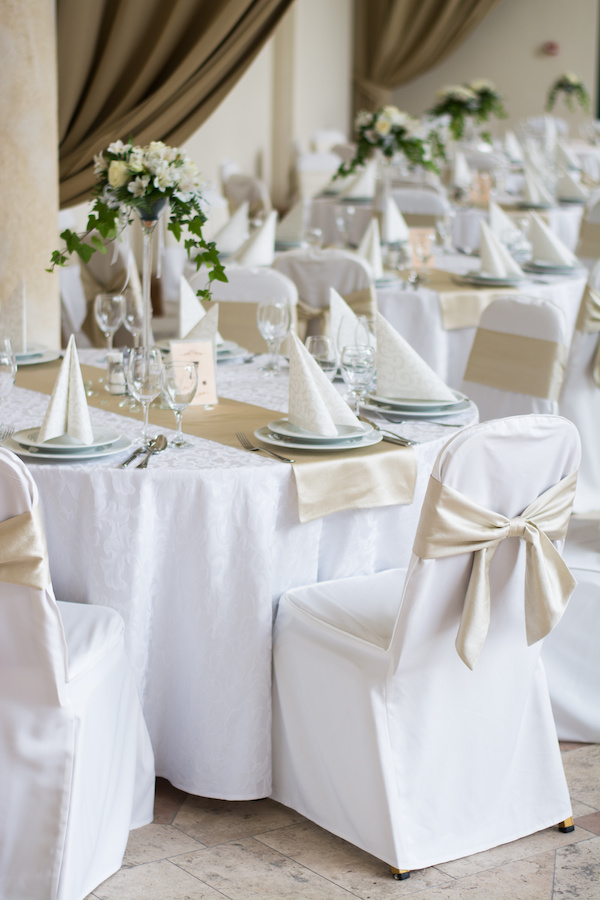 Shades of white, cream and champagne can be combined to create a sophisticated look for the wedding dinner and reception.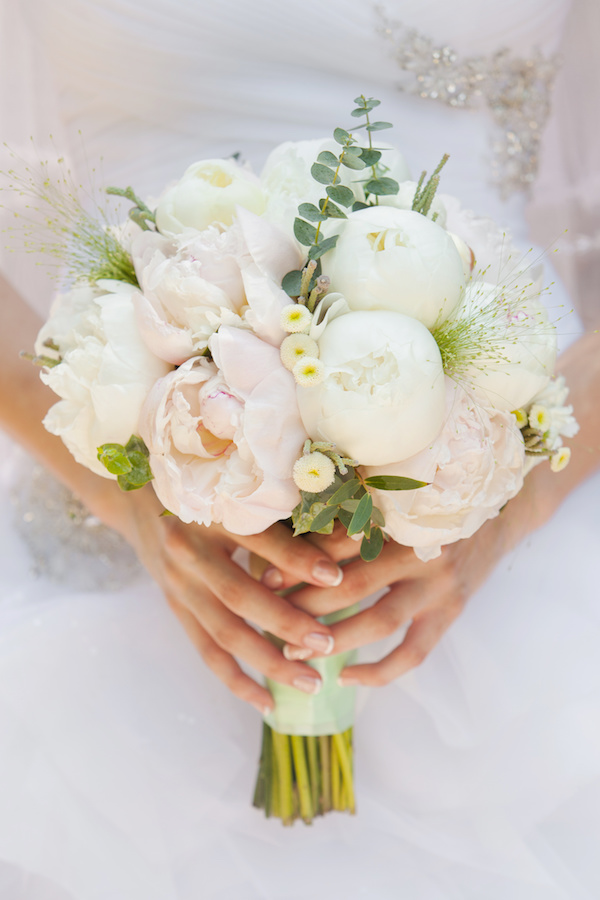 You can opt for a white bridal bouquet too. Hints of blush only add to the allure of this captivating wedding arrangement.