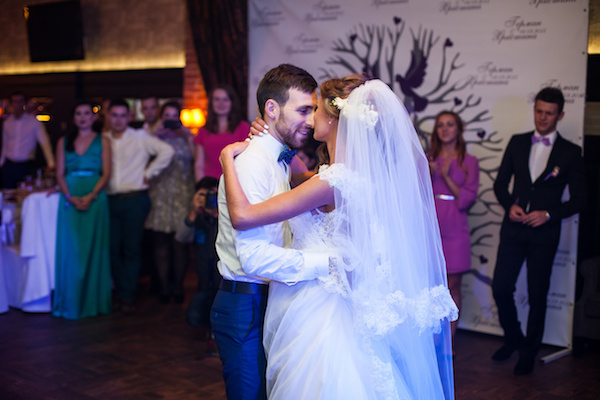 The small and intimate wedding seems to be a growing trend these days.  Small to some may mean up to 200 people, but in my opinion small is anywhere from 30-100 guests max.  Not all brides want a large lavish affair costing thousands of dollars.  In fact many prefer a very small gathering with their closest family and friends.  The stress level won't be as high and the wedding will feel more like home.
So many factors must be considered: your ethnic background, your financial situation, the size of your family, and of course your personality.  When I say personality, I mean for example that some people don't like all the hype of a wedding  and inviting  guests that they may not know personally.  They are usually more quiet or simple individuals who do not like to be in the spotlight, and that is perfectly okay.
With a smaller guest list you can certainly spend a little extra money on the venue to add some special touches.  Perhaps a winery, restaurant, boat cruise, bed and breakfast or a country club.  You want to keep the venue small and intimate.  You will certainly be able to speak with each and every guest.  The ceremony can take place in the same location as well. Decor can be minimal if you select a quaint venue and you may just have to add some flowers, centerpieces or seat covers.
At first, the idea of a small wedding may or may not be loved by friends and family, in particular, parents.  Many parents want to have a large wedding for their children and invite all their own friends too.  When they hear their daughter or son talk of a small intimate affair or are going to a destination, the expression on some parents' faces says it all.  I think a bride's mother may be as excited, if not more excited, to throw a wedding.  Don't worry though, if your family does not seem to agree with your small wedding plans, once they get over the shock they will certainly welcome your wishes with open arms.
If you are worrying about offending anyone just remember that guests not close to you will not be upset that were not invited.  Most people respect the fact that a small wedding is being held with the bride and groom's closest family.  If anything, you just saved some of those guests money!
It does not matter if your wedding is big or small, extravagant or modest.  You will still follow all the normal wedding traditions but just without 300 people watching. The most important thing is sharing your marriage with the ones you love.
This article is courtesy of I Just Said Yes.