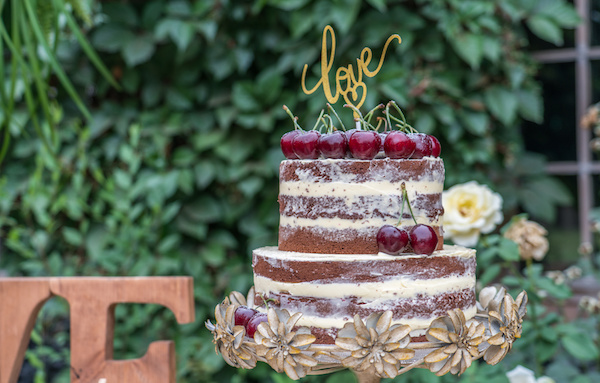 Naked cake?
Drip cake?
Geode cake?
Metallic cake or painted cake?
Yes please. Wedding cake has come a long way from your granny's era. As Seabastian notes on Owlcation, "Modern brides expect their confections to express their personality or match the theme of their wedding in a way that was unimagined in the past."
Fruitcake, pillars to elevate the different layers, and hard white royal icing used to be the standard wedding cake fare. (And good luck if you could cut it!)
Today, there are endless, delectable choices. In fact, just like wedding dresses and styles of celebrations, there are changing fashions in wedding cakes. And some of the hottest trends of late have included deconstructed cakes, artistic cakes, drip cakes and even celebratory confections covered in dazzled edible crystals.
Intricate Icings' amethyst-inspired cake created by Rachel Teufel caused a huge stir in the online community dedicated to all things wedding related, and now gorgeous geode cakes are "a thing."
So are drip cakes. As Karen Louise says at One Fab Day, "Colour drip cakes are essentially cakes which have been covered in fondant, dirty iced, soft iced or left naked and then finished with a layer of dripping chocolate, caramel or a sweet, coloured ganache trickling down the sides. Yum!"
They are eye-catching, decidedly modern, and very versatile. As are naked cakes that are unfrosted, as well as semi-naked cakes that are artfully decorated to reveal the cake layers underneath.
It's certainly fun to choose, to match your cake to your wedding colours and theme, and to sample before you commit.