Keep those rose coloured glasses on
by Marian Meade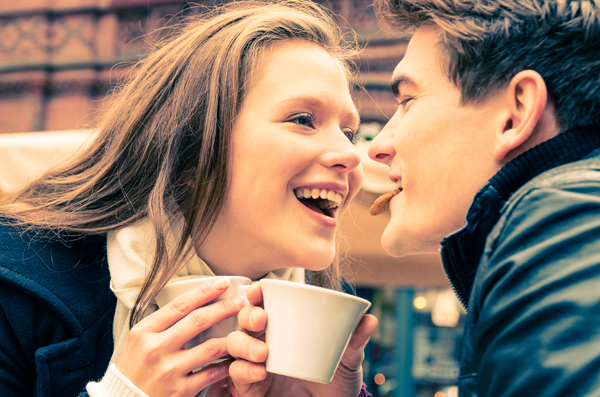 There's something we all crave- and that's appreciation. In the throes of romance, we're smitten, and can't say enough about how amazing our partners are. When we're appreciated we feel fantastic! As time goes on and the stress of wedding planning and daily life sets in, we may start noticing things about each other that we aren't so crazy about. Unless we take deliberate action, there's a danger that we'll start becoming hyper-focused on what we don't like, and start taking for granted the things that we do.
As human beings, we are naturally wired to focus on the negative. It actually takes deliberate intention to focus on what's good. We stay in love with the person who most meets our needs, and appreciation is a universal need. Although it may seem like a small thing, the fact is that one of the top reasons why a spouse leaves their marriage is because they felt unappreciated-and criticized- which made them feel unloved, and unimportant. The way to help each other feeling like superstars is by keeping those rose coloured glasses on. We can be aware of each others flaws, and still deliberately choose to magnify the good in each other rather than the other way around. When we feel good about ourselves in our partner's company, we want to linger.
Appreciation and a happy marriage go together like pickles and pregnancy, pepperoni and pizza, bread and butter, Beyonce and Jay Z, a cool drink on a hot summer day, and sunshine in winter. So the question to ask yourself is: Am I appreciating my partner right now? It might help to know that synonyms for appreciation include 'valuing, treasuring, admiration, respect, regard, esteem, and high opinion.
By making appreciation a habit, you'll be able to remember why you married your partner, even when they have horrible halitosis, slurp their soup, and schlep around in saggy shorts. You'll also be able to be more respectful while disagreeing about wedding plans or where to live. It's a great way to build up positive feelings for your partner. That's hugely important, because when you ask your partner to change a behaviour, you'll be able to do so lovingly and playfully rather than resentfully.
One of the best ways to cement the habit is to start a partner appreciation journal. I created an itty bitty Appreciation Journal called What I Love About You and gave it out to brides and grooms to be at The Ottawa Wedding Show in October and they loved it. If you weren't at the show and didn't get a journal, simply email me at coach@marriagemindedcoaching.com and I will send one to you.
The Process: Make a pledge to keep your feelings of appreciation for your partner alive. Spend an hour writing down everything you love and admire about your partner. Then, every day afterwards, write in one new thing, until your book is filled up. Then get another one! Regularly read the journal to keep what you love about your partner in the top of your mind. Make sure you share your entries with your partner-they will love it! In so doing, you help to raise their energetic level, and start your marriage off on a happy footing.
To see a clip of me on Daytime Ottawa discussing appreciation with Host Derick Fage and co-host Julie Buen, visit the Ottawa Wedding Magazine facebook page.
Marian Meade is a relationship and emotional fitness coach/educator. She helps couples to stay in love for a lifetime, and singles prepare for the love of their life. Marian welcomes the LGBT community. For more information, check Marian out at www.marriagemindedcoaching.com.