The brides were lined up at the door to enter the 6400 Celebration Centre in Stittsville on Sunday for the inaugural of the Ottawa Bridal Party. The rest of the day buzzed along to make this new show a blazing success.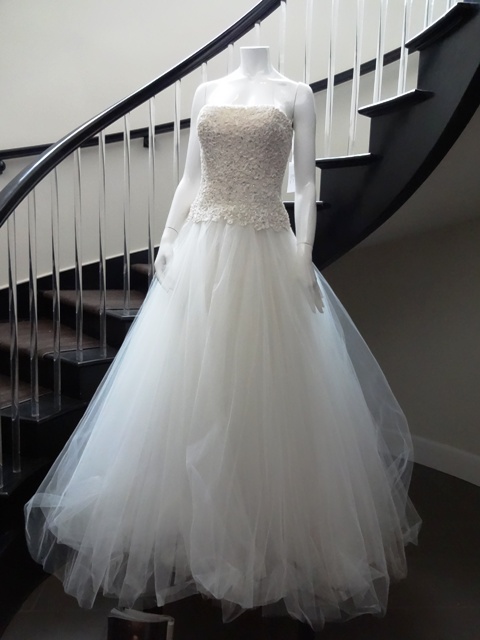 Upon registration, brides were welcomed into the show with a complimentary glass of white or red wine. Over 30 vendors from all categories occupied the modern and chic decorated venue. It was an intimate setting that allowed for more discussion.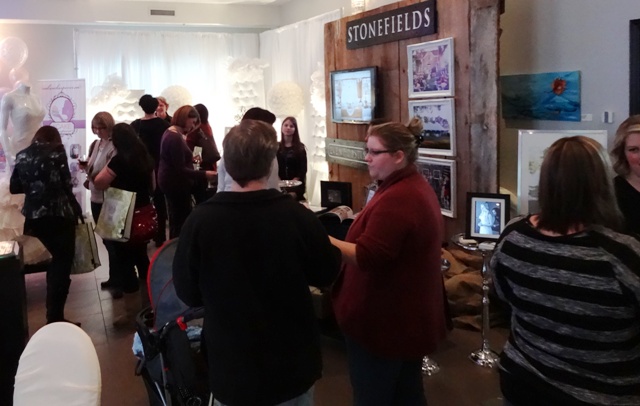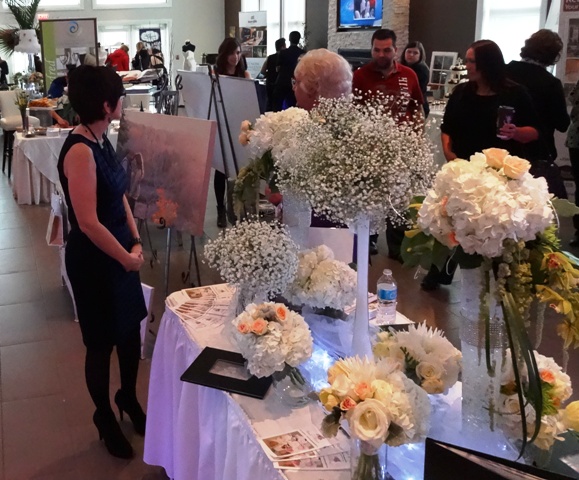 During the day, I hosted three well attended expert panels on planning, dresses and photography. A special treat was the bridal fashion show sponsored by Ashton Station Bridal, where the models roamed the halls and stood on podiums. Instead of seeing the models on a stage far off, this allowed show goers to see the dresses up close.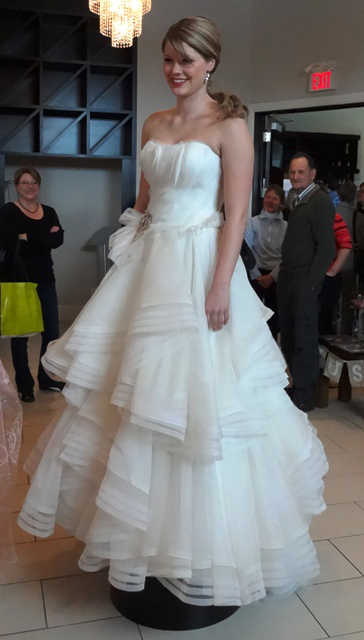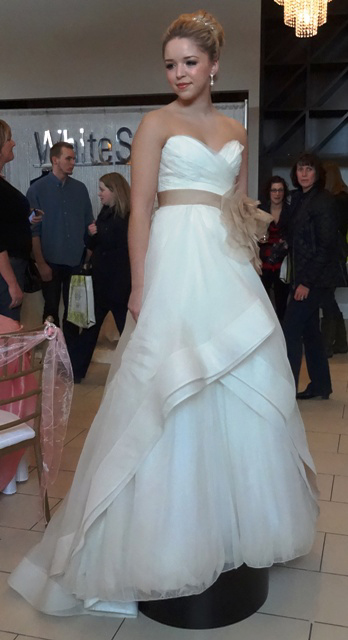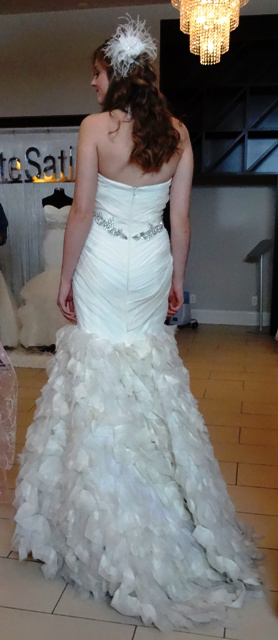 The Bridal Party featured a free make over as well from One Fine Beauty. The make up artists were busy all day with brides.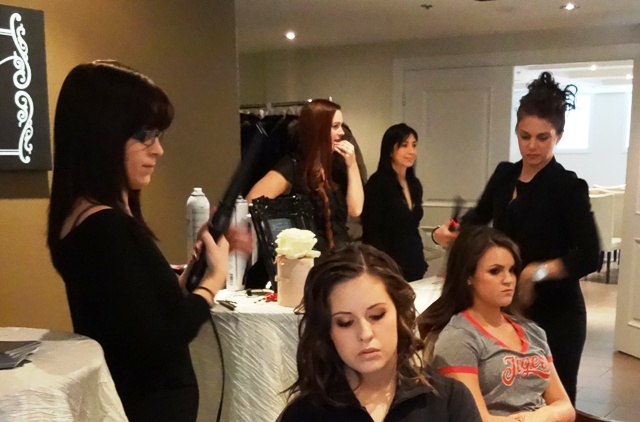 While wandering and chatting with the various exhibitors, sipping wine, you could hear the relaxing tones of singer/ musician Kimberley Dunn in the background.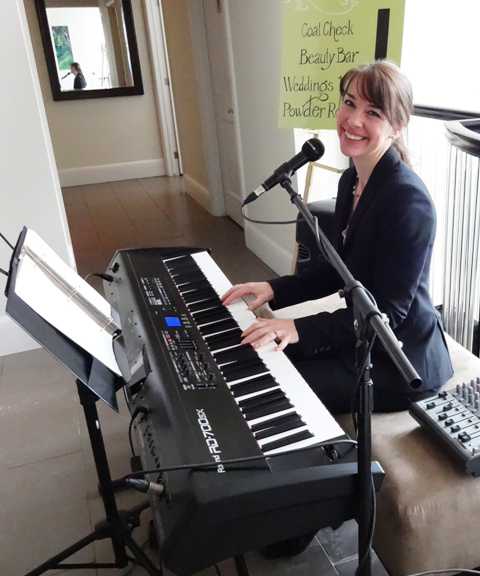 The Bridal Party was the spearheaded by Rebecca Allen who told me that everything just came together as being the right time and place to have a new type of show for Ottawa area brides. With over 250 people gracing the event, plans are already underway for next year. Look to an even better event in 2014!!!