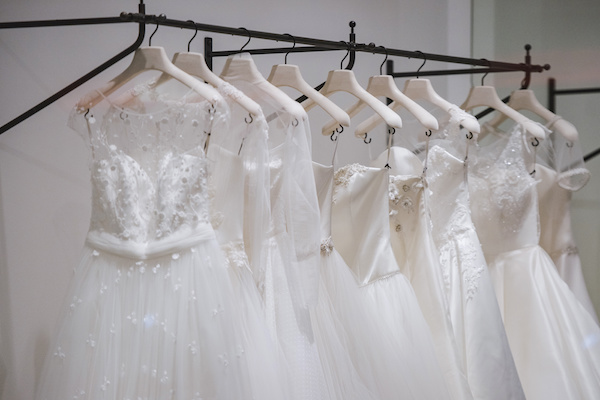 Are you a new bride with a gown in the closet? You can pay it forward and really make a difference for other women in Ottawa. There's a new organization called Ottawa Brides for Charity and its mission is to help women all around Ottawa feel strong, empowered and beautiful, not just on their wedding days, but every day.
This goal will be achieved one wedding dress at a time. Launched in November by Rachel and Jesse, the initiative is collecting gently-used wedding dresses donated by businesses and newlywed brides. The dresses will be sold at a Pop-Up Shop event in spring 2017. The best part? One hundred per cent of proceeds will go to women's charities in the Ottawa region.
"We accept all cleaned and gently used wedding dresses," Ottawa Brides for Charity notes. "For more information, please contact us through our Facebook page or through email Ottawabridesforcharity@gmail.com. We would be happy to arrange to pick-up your dress at your convenience."
The main recipient of choice is Dress for Success Ottawa. It's a non-profit organization that promotes the economic independence of disadvantaged women by providing professional attire, a network of support and the career development tools to help them thrive in work and in life. Since opening its doors in January 2011, Dress for Success Ottawa has provided support to 1000 women.
Ottawa Brides for Charity's upcoming Pop-Up Shop will provide its own wonderful benefits, especially for brides-to-be who don't have the resources to pay the often high price of a brand new wedding gown. If you're searching for your perfect dress, consider attending the Ottawa Brides for Charity Pop-Up Shop event. Not only are you apt to find an amazing dress at an amazing price, you'll also feel beautiful knowing your purchase will help another woman thrive and make her own life dreams come true.