Restaurants can provide both wedding ceremony and reception services. Some handle large crowds while others specialize in more intimate gatherings. Looking back, this is a sample of some of them where I've performed ceremonies.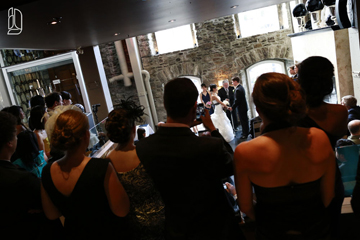 Wedding ceremonies and receptions can be hosted in a
restaurant
. You have the advantage of a one location wedding with a special menu and wine list. You can choose a restaurant for its existing ambiance and decor.You must of course negotiate with the restaurant to see if they are willing to have a ceremony performed on-site.
There are two considerations. The first is the number of people involved. If you are close to the restaurant's capacity, then you are probably looking at booking the whole restaurant. You will need to have them flip from a ceremony configuration to a sit down dinner setting. For smaller weddings, you may be able to get away with a special room reserved for your event.
The second issue is what type of event they can cater. You need to see if they allow a
DJ
, public address system, or a dance floor if that is what you are wanting. A smaller wedding which is a ceremony plus dinner or cocktail event can easily be integrated in most establishments.
In alphabetical order, here are some restaurants where I've performed ceremonies that have followed with a reception.
Beckta
– Well know for its excellent food and wine. It has a private room located on the second floor of the 1920's
Victorian home
that can hold about 20 people.
Courtyard
– Courtyard Restaurant is a unique, historic venue. Hold your ceremony and reception in one place and offer your guests dining experience with a staff that orchestrates all the behind the scenes details. A popular spot, I've performed ceremonies there ranging in size from 12 to 120 people.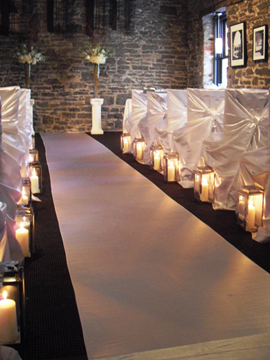 Keg Manor
– Maplelawn is an historic house and former estate where
the Keg Manor
is housed. The house was built between 1831 an 1834 as the centre of a farming estate by the Thomson family. Weddings I've performed there are the ceremony plus dinner type ( less than 50 people) in this majestic manor. It also has a beautiful garden where outdoor wedding ceremonies are held.
Lagos
– For a more modern setting, Lagos Bar & Grill overlooking
Dow's Lake
is a great choice. The Vista Room can hold over 220 people for a cocktail style reception and 140 for a seated dinner. The main restaurant is available for groups of 25 or more and can hold over 300 people for a seated dinner. I once delayed a wedding start because we watched the flotilla of hot air balloons drift by the large windows during the
Hot Air Balloon Festival
in September.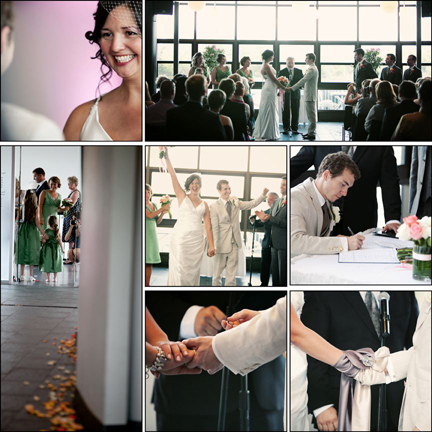 Restaurant 18
– A great place for superb food and specialty drinks. Staff are accommodating to your needs. I've conducted weddings with 120 people in attendance.
Side Door
Restaurant- It has a wonderful space for a ceremony. It can host 90 for a sit down dinner or 120 as a cocktail reception. A more contemporary feel to it.
Signatures
– Located in the historic Munross mansion, just steps from the
Rideau River
,
Le Cordon Bleu
Bistro @ Signatures offers French Provincial appointed banquet rooms, winding staircases and crystal chandeliers. I've performed ceremonies in what used to be the mansion's chapel.