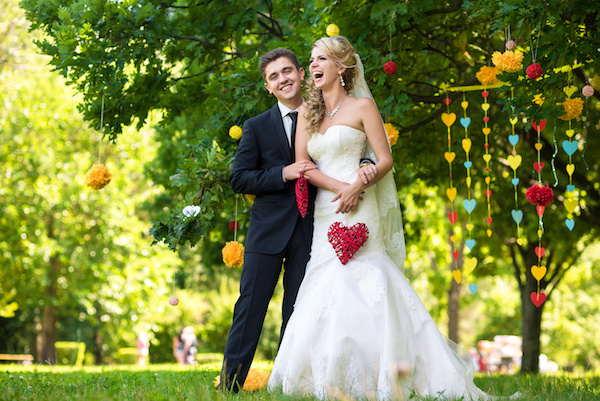 Is the countdown on for your outdoor wedding? Not only is this an exciting time, it's also the perfect opportunity to put some provisions in place to ensure your big day is memorable for all the right reasons. The best—most unforgettable, fun and fabulous—outdoor wedding is a well planned one.
1 – Consider the elements. After all, this is Canada, eh? … so plan for every contingency. Also, since the weather can never be determined in advance, and it can certainly be variable (even within the same day), you have to be willing and able to deal with unpredictability and the possibility there may be a last-minute change in plans.
Rain: Do you have a spot booked in case of rain and do your guests know where it is? Will it accommodate your crowd and seating arrangements?
Wind: clips for tablecloths can be purchased at the dollar store and you can also create pretty table weights to keep your table settings where they are supposed to be.
Sun: If your guest list includes children or older people, have a few sun umbrellas on hand, bottled water, a couple of bottle of sunscreen and a few pairs of sunglasses. Depending on the wedding and style, brides and grooms have provided everything from cheap sunglasses to flip flops as part of the fun of the day.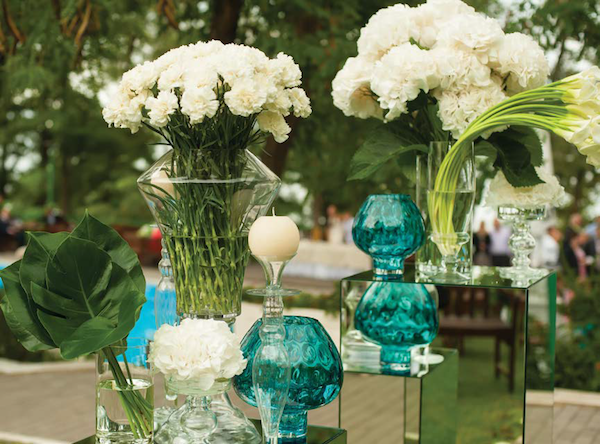 A tent is a popular option. They can be quite attractive and sturdy, so you can hang sparkly lights, balloons or whatever decorations you choose and dance through the night even if there's wind or rain.  If  you're in an area surrounded by trees, consider having non-toxic bug repellent at hand, along with a few wraps in case the temperature drops later in the evening.
2 – Consider going easy on the formality and making it very unique and fun. A bucket of sparklers for a twinkly sendoff, lawn games, snack and drink tables, and casual seating arrangements can all be part of the celebration. Citronella candles, rustic flower arrangements and DIY signage can add to the charm.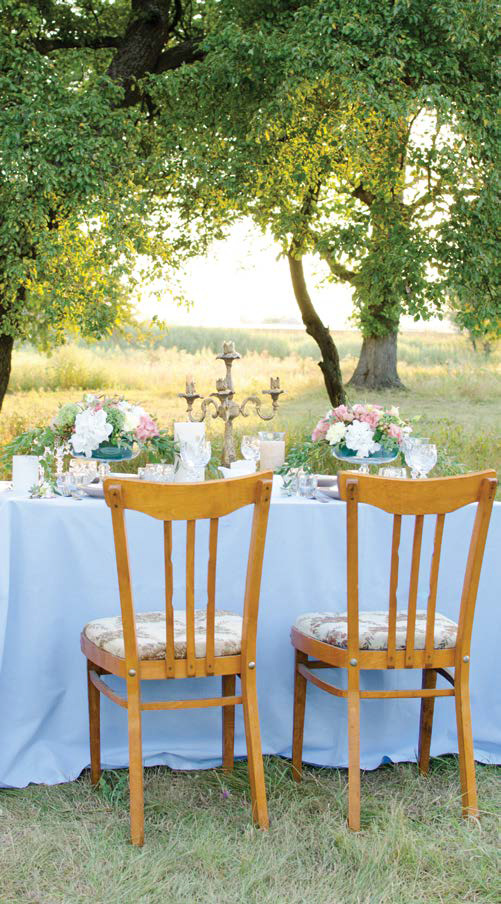 3 – You can also opt to have the vibe of an outdoor wedding, but with the dinner and reception in a barn, pavilion or weather-safe, semi-indoor locale. That way you can have all the charm, minus the stress.