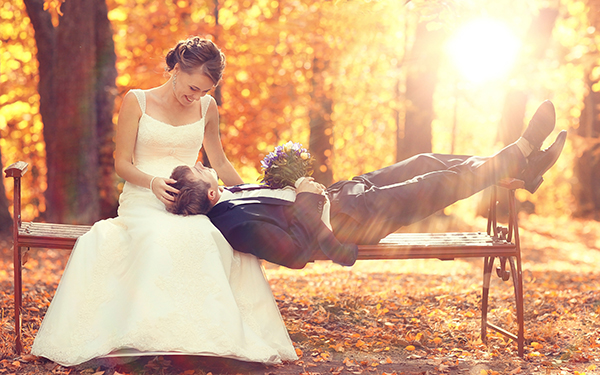 Outdoor Weddings and the Heat
Courtesy of I Just Said Yes
Imagine it is a hot and humid day and the temperature reaches over 30 degrees.  What if you were having your wedding outside?  An outdoor wedding is just breathtaking but you must always be prepared for what mother nature may bring your way.
I think the best thing you can do is let the guests know on the invitation that it will be held outdoors.  If they know they will  dress appropriately and pack some of their own things.
Extreme heat and humidity can be very dangerous so have a plan in place if you are doing a Summer wedding.  If you want to have the ceremony and reception at the same location, perhaps consider doing it later on in the afternoon closer to 5:00PM and see where the sun will be at that time.  Set your seats away from the sun beaming in the guests eye and yours too!
Most likely you have rented a tent as protection from possible rain.  You can rent some large electrics fans that can be placed in a few corners inside the tent.  This will certainly help cool things down a bit.   As the guests start to arrive it is a nice gesture to have sun screen available to anyone who may want to use it.
Instead of purchasing a  favour for  each guest  why not have your name and wedding date put on chilled bottles of water?  A full bar will be available but alcohol is dehydrating so ensure to have a lot of fun drinks like mojitos or lemonade.   A soft serve ice cream machine would also be a cool idea.
For the ceremony you can make up programs out of fans or supply some umbrellas for the guest to shield themselves from the sun.   Work closely with your caterer to ensure you have a menu that will hold up well in heat.    For your wedding cake and pastries they will need to be placed in a coolor or require refrigeration.
If your dream is too hold a wedding outside then you must always have a back up plan and make sure your guests are comfortable.