By Rev. Alan Viau
Peacock feathers are great because they are so exotic and colorful. Kayla and Tyler's wedding was themed with peacocks. Feathers and birds were everywhere. It was a wonderful display.
First let's start with Kayla's hairstyle which is called a peacock.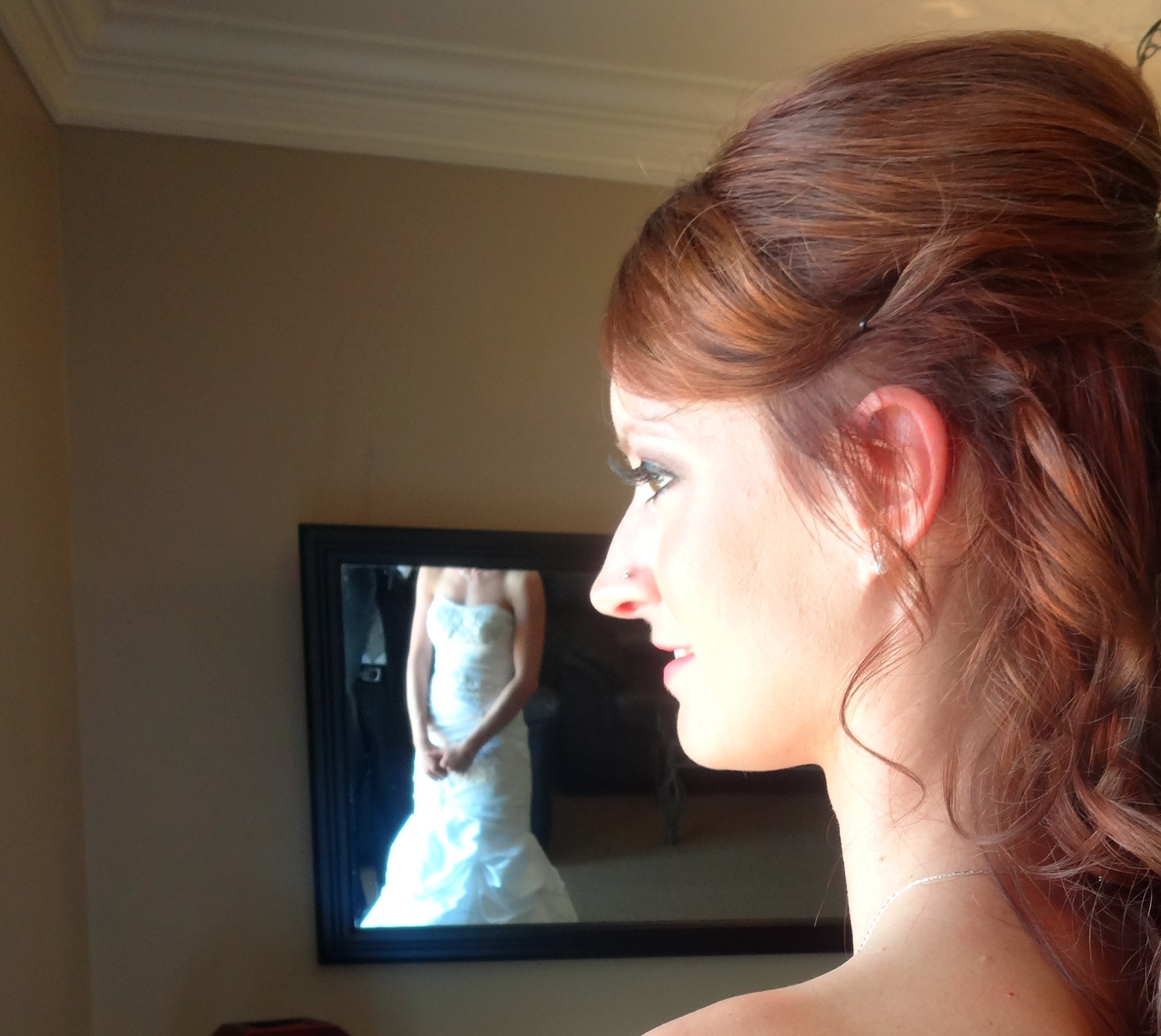 The purses and flowers were peacock feather themed.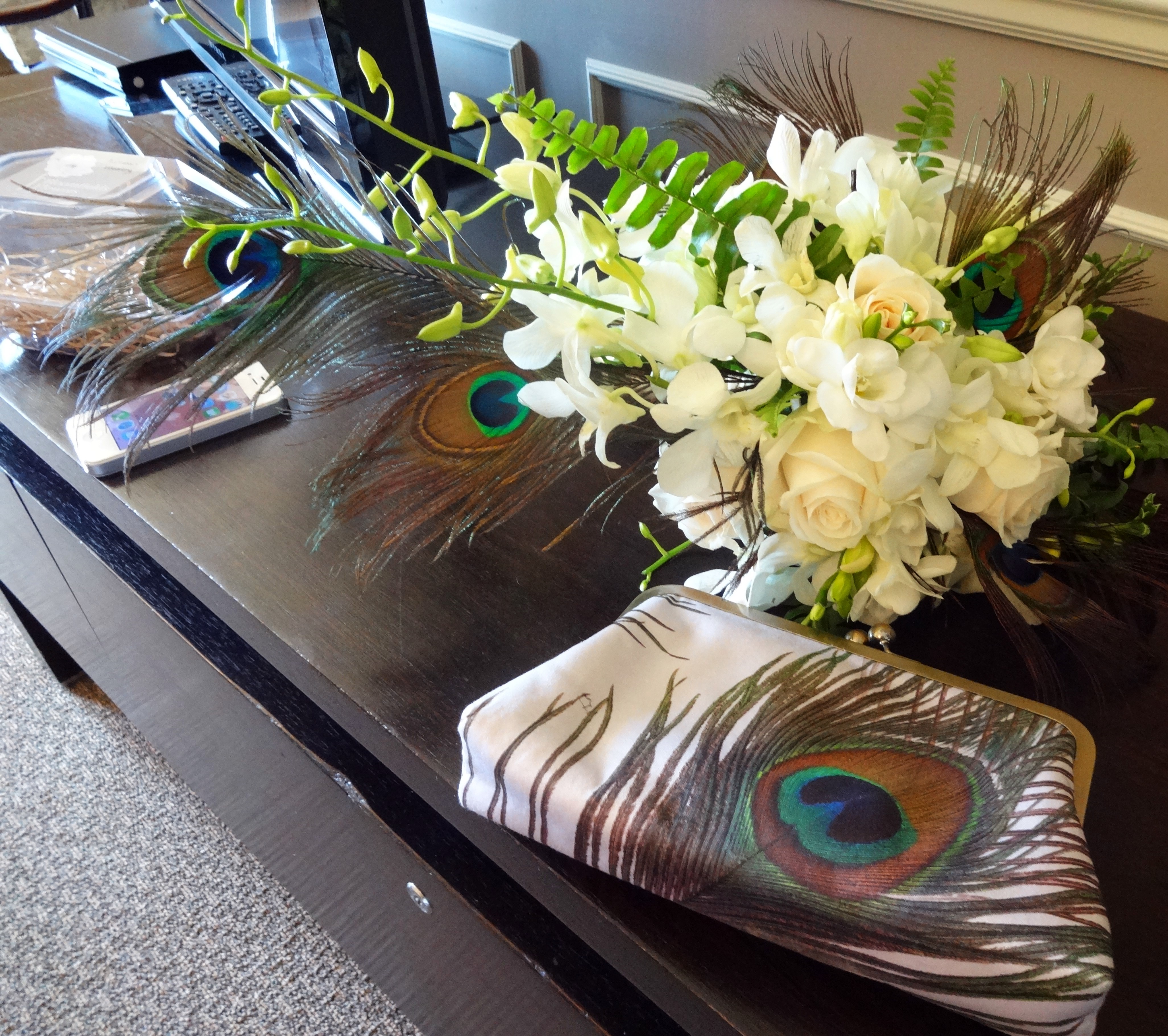 Kayla's bridesmaids dresses were of the jewel colors found in a peacock feather.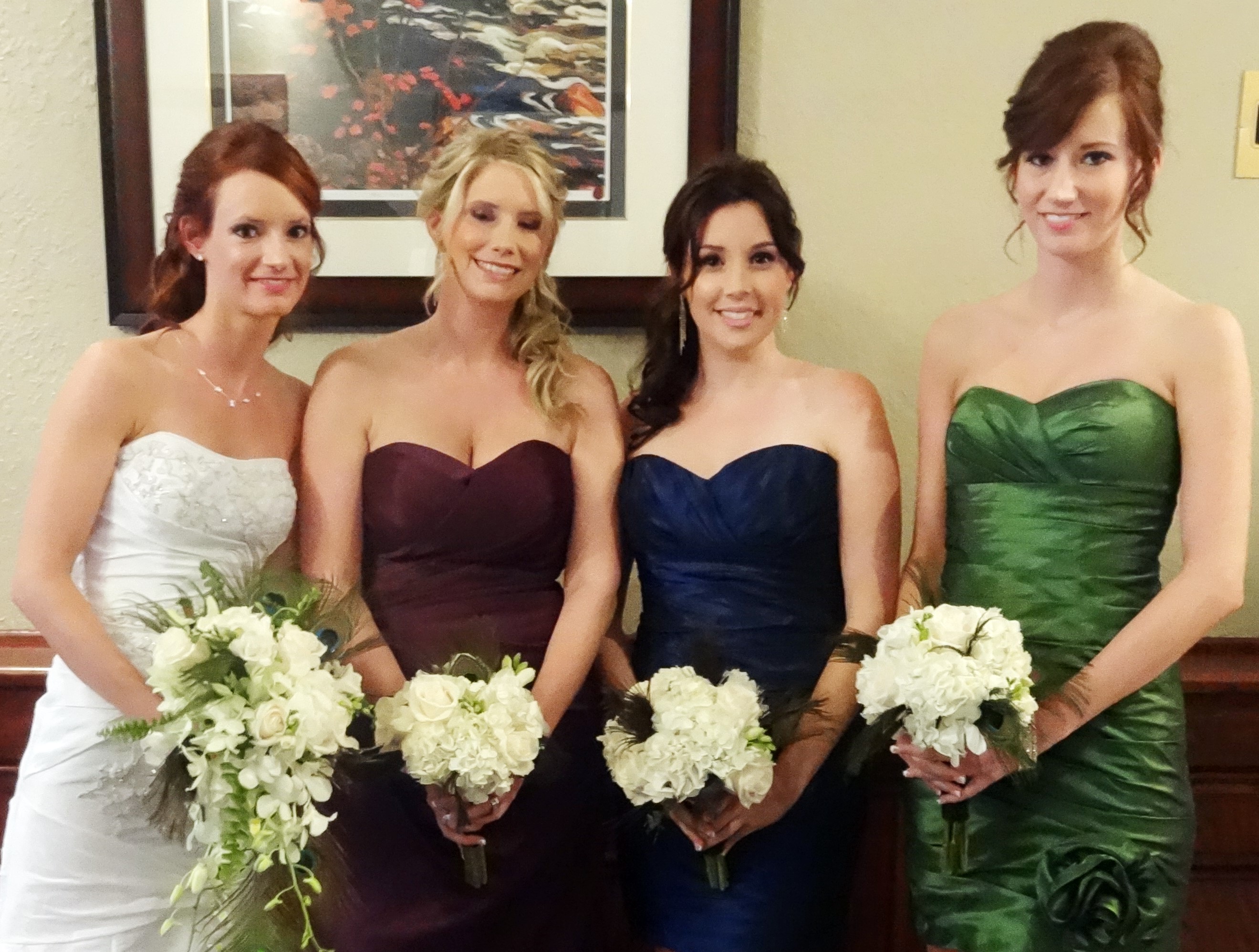 The groom and his men were adorned with a peacock feather boutonniere.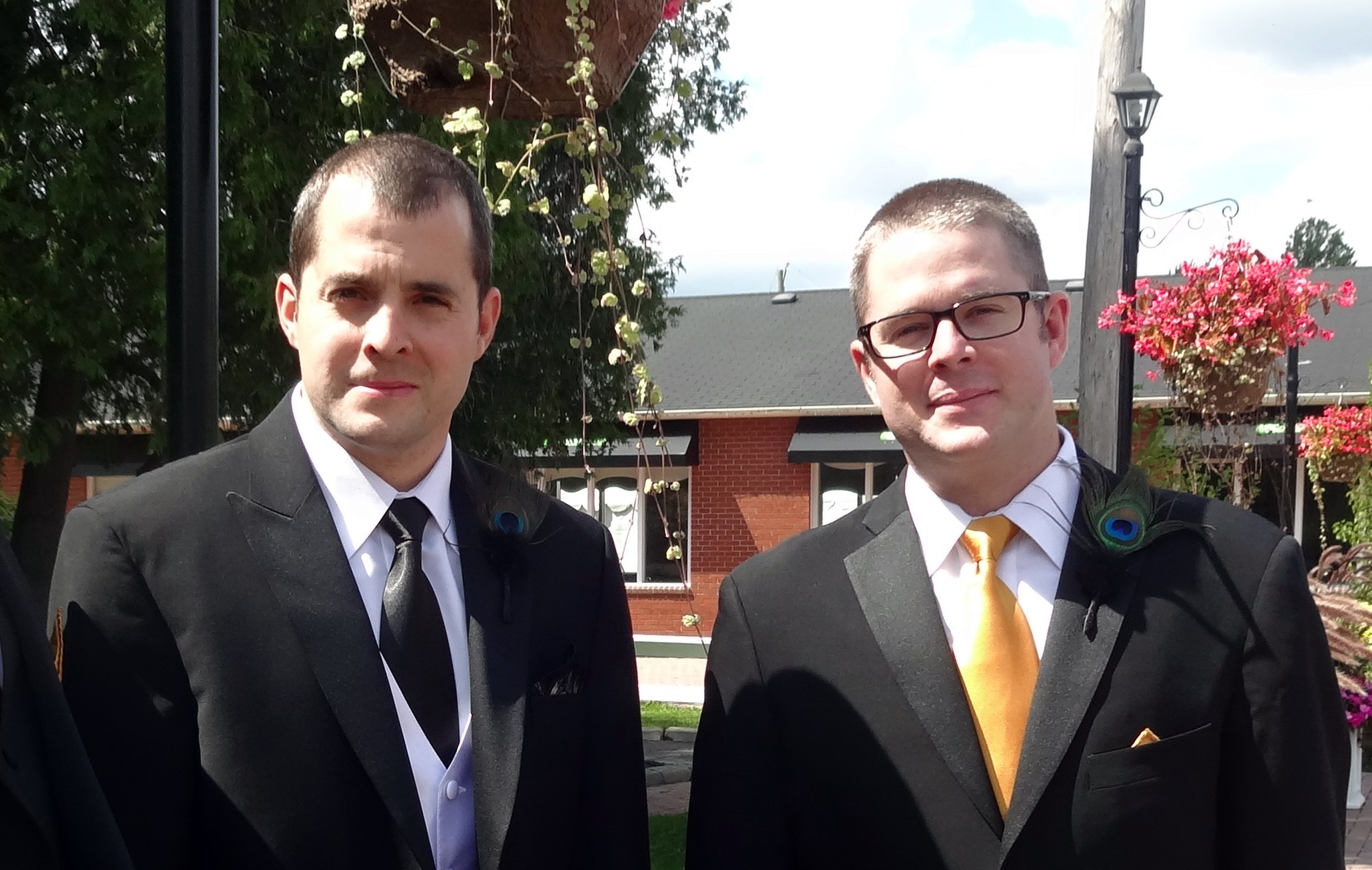 The 'pillow' for the wedding rings was a stuffed peacock. Cute.
I got into it too. She had a peacock feather on the pen for signing the register. I added a couple of peacock feathers to the fabric used in the handfasting.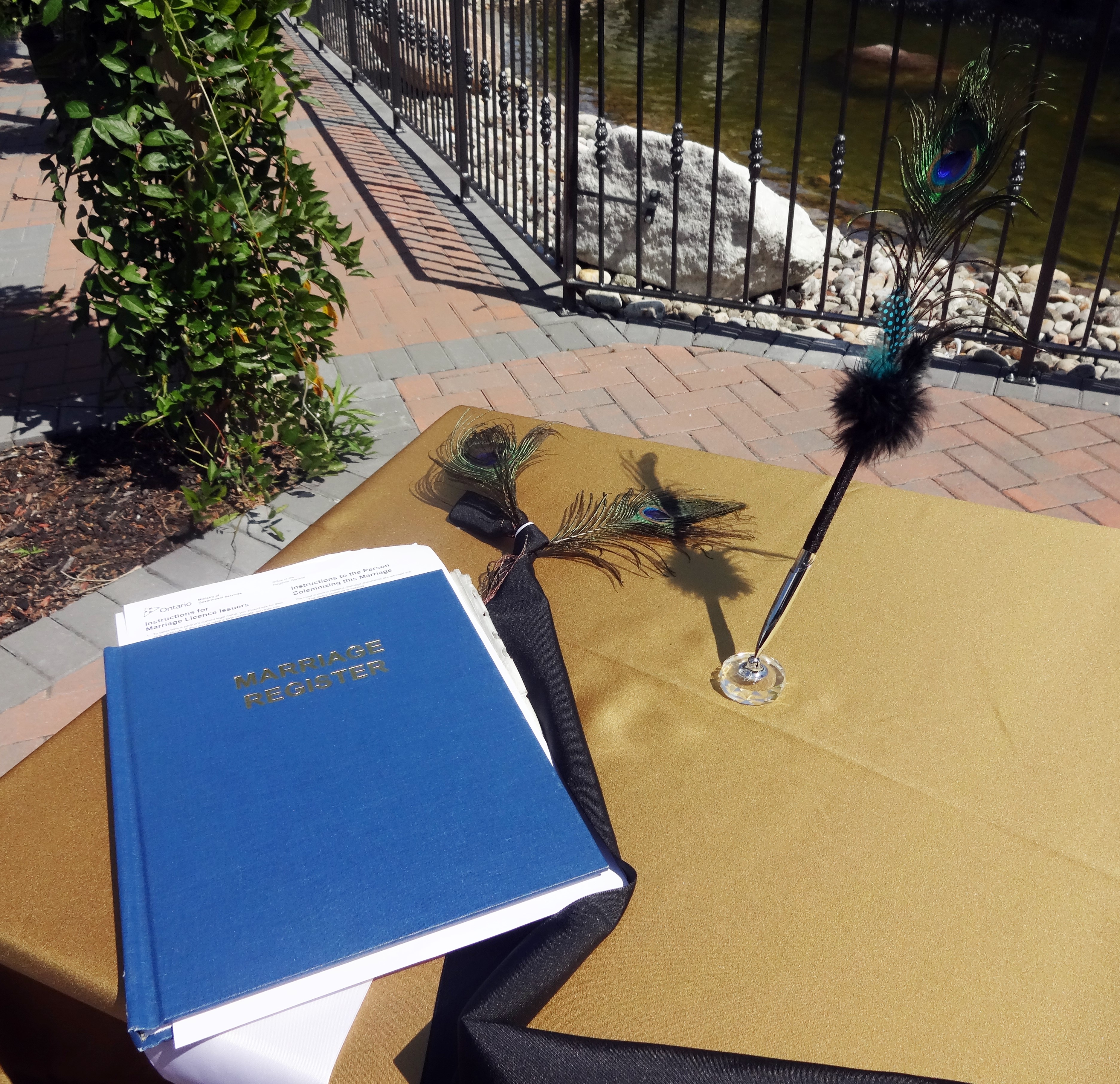 The guests were treated to a peacock decor for the reception.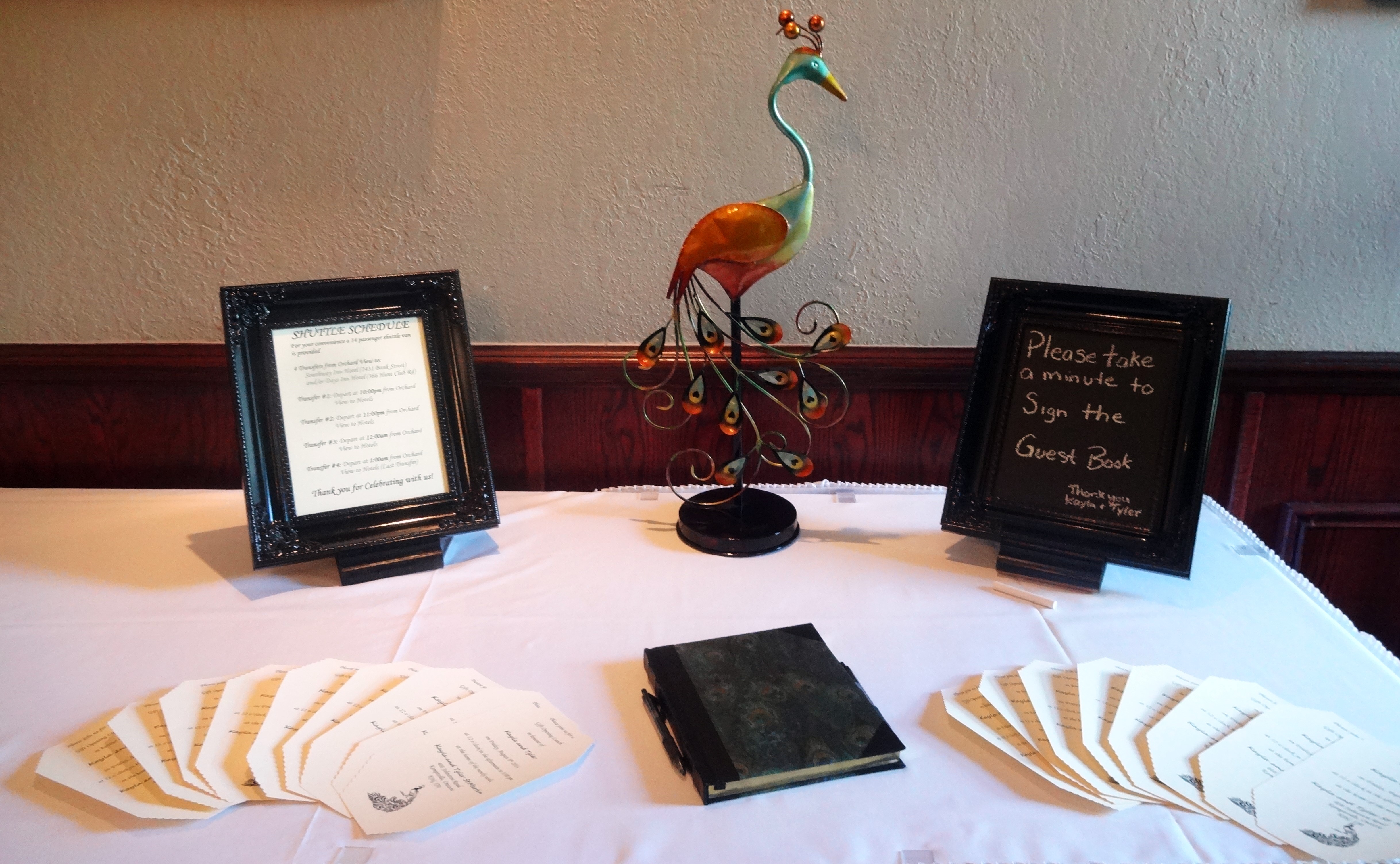 Guest Book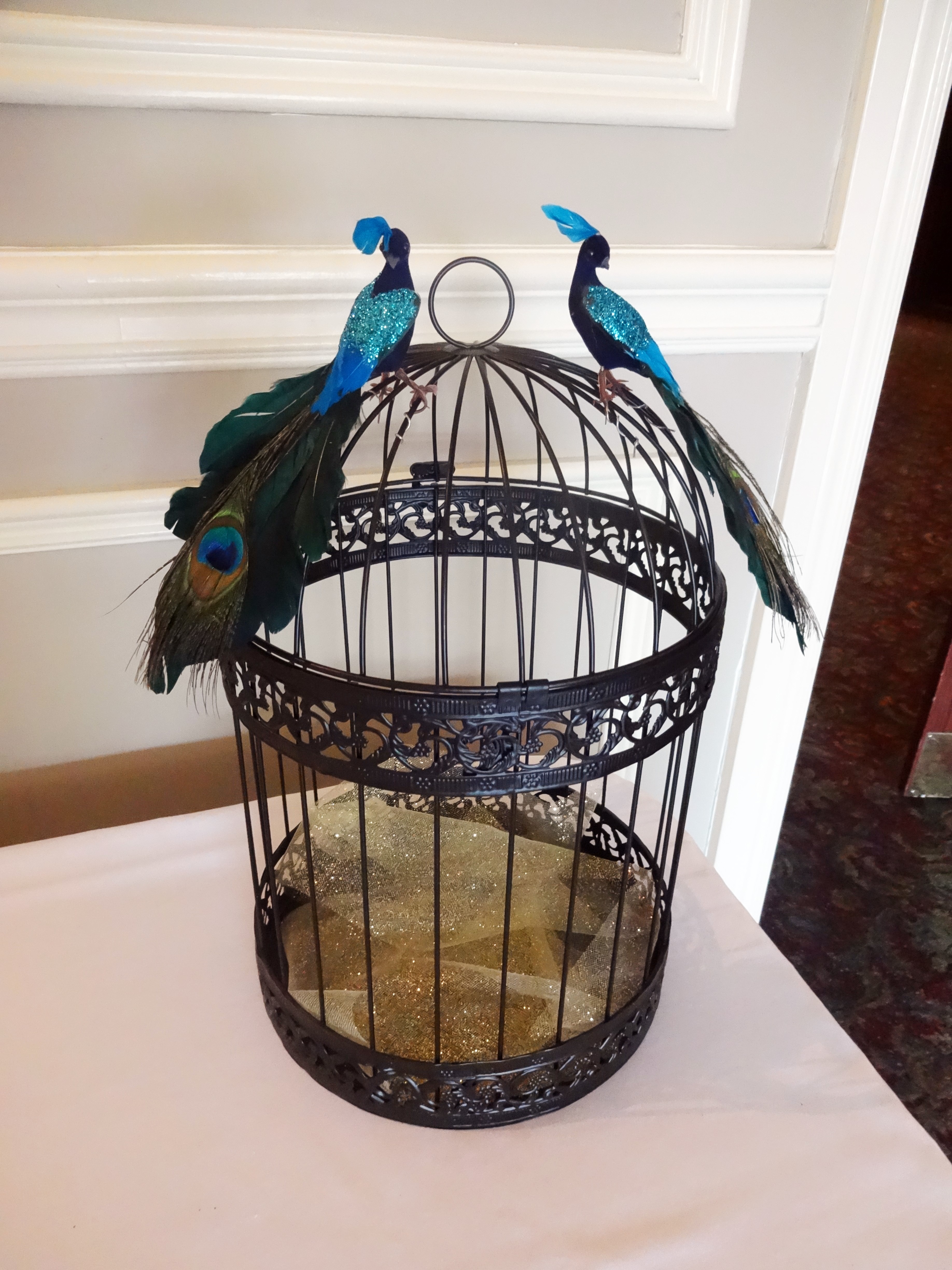 Letter box
Seating plan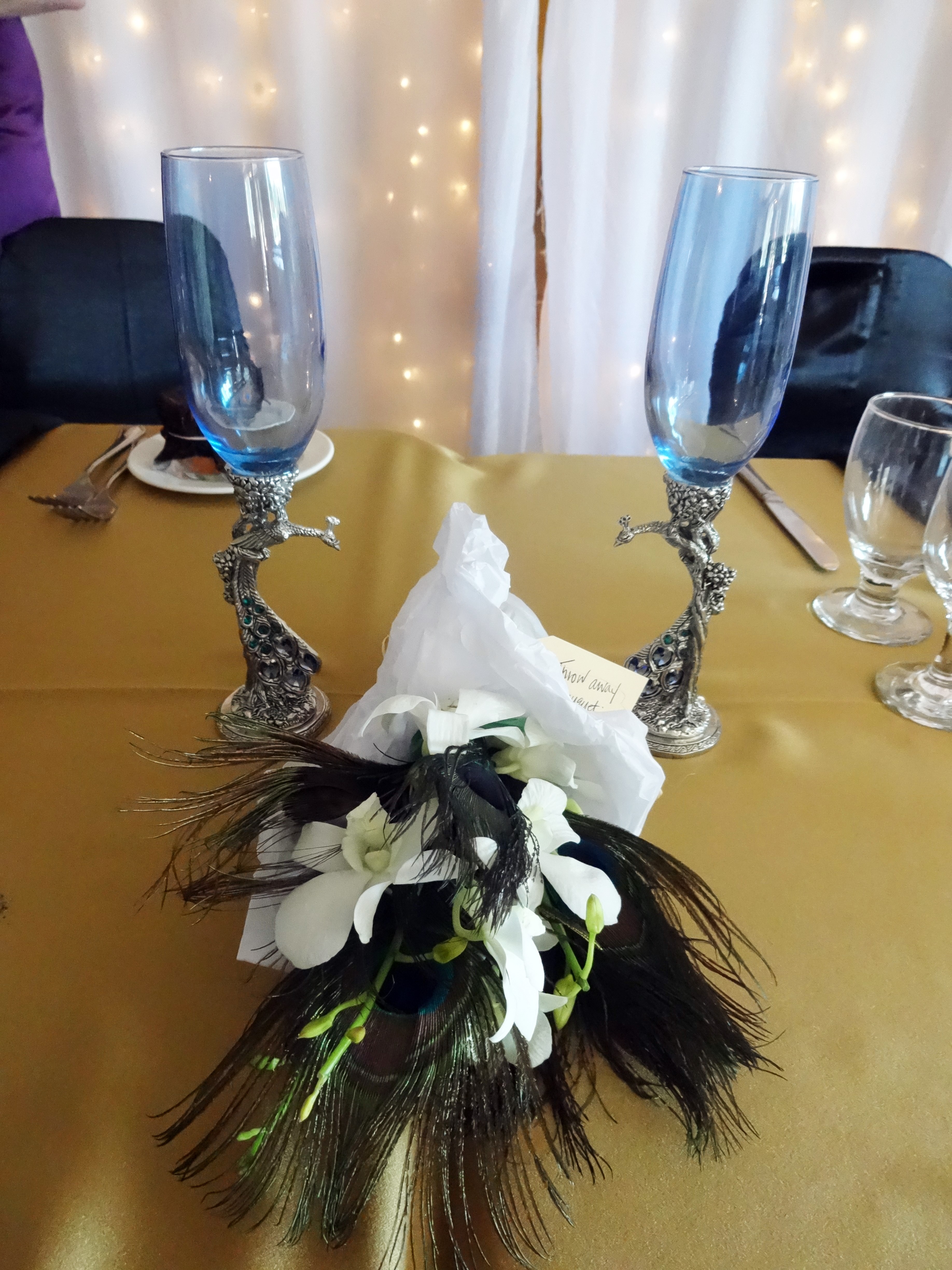 Wine Glasses
Their wedding was a well thought out and everything worked together. Very Lovely.