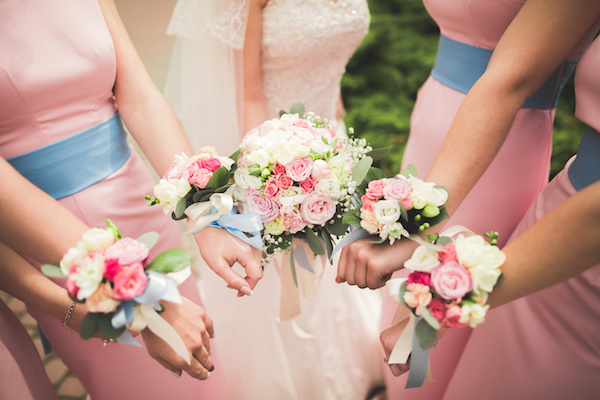 Today, every aspect of your wedding can be unique and can reflect your distinct style and aesthetic. While following sentimental traditions is still lovely, you don't have to have a cookie-cutter occasion. From dresses and shoes to venues and dining options, you can get creative and personal with choices.
Make-your-own s'mores? Selfie booths? Food trucks, cake pops, live entertainment? Why not? The same goes with florals. It used to be that the bride would carry a large, lush bouquet and her bridesmaids would carry smaller, complementary bouquets. The groomsmen would wear boutineers, and there would floral arrangements at the ceremony site, floral centrepieces at the reception and often other floral accents at the venue.
Now there are many more options. It's still wonderful to have lots of lovely flowers as part of your day, but you're much less restricted in terms of how they're presented. That's especially true for the bridesmaids' floral arrangements. While bouquets are lovely, at more and more weddings, bridesmaids are wearing floral wristlets, floral necklaces, floral purses or floral hair accessories such as floral crowns.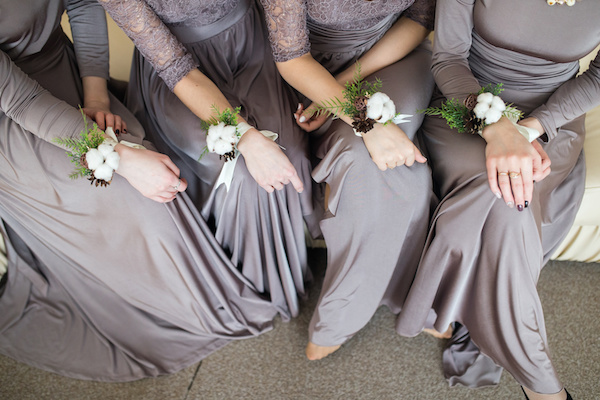 In one well-publicized recent wedding, the bridesmaids carried puppies because the bride worked for an organization committed to pit bull advocacy.  Check Pinterest and you'll also see bridesmaids carrying balloons, lanterns, candles, fans, pinwheels and parasols.
But think carefully before you commit. Balloons can pop and they take up considerable space, particularly at the ceremony. Candles or lanterns may be ideal for an evening wedding — as long as you're comfortable with open flames being part of your festivities.
Whatever you choose you want it to fit the style and theme of your wedding, and you also want it to be tasteful and lovely. After all, this may be the biggest, most special day of your life; you don't want chintzy accessories.  Make it creative and lovely; that's the way to go!