By Molly Hanzidiakou
A one-stop town for all wedding necessities can be hard to find, until you've traveled outside of Ottawa to a small town called Perth, Ontario.  Since 2012, Perth has branded themselves as the wedding capital of Eastern Ontario.  Perth is the venue for hundreds of weddings each year.  With different venues to choose from, places for your guests to stay and local shops that check off everything you have on your wedding to-do list, Perth is a beautiful area to design and host a wedding.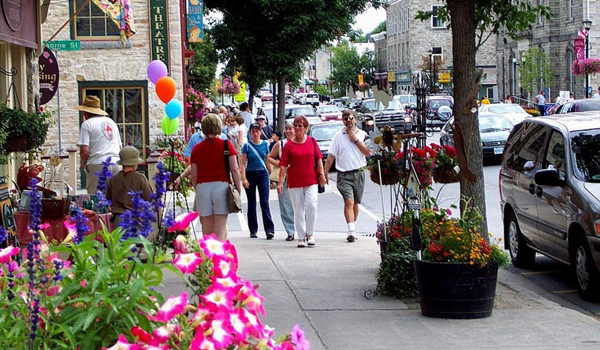 Located mid-way between Kingston and Ottawa, Perth is the small town home to around 6,000 people.  In the summer months, and especially during the wedding season, Perth is visited by many out-of-towners.  There are a number of wedding venues scattered around Perth, each one different than the other and available close to all year round.  With the summer months being very busy in Perth, other times always have availability and are just as beautiful.  In the downtown area sits the Crystal Palace.  What used to be a bus shelter, the Crystal Palace is now a location for special events.  The glass building is meant to give a different feel to a wedding.  It is very accommodating to any style a couple has as it is rented out as an empty space.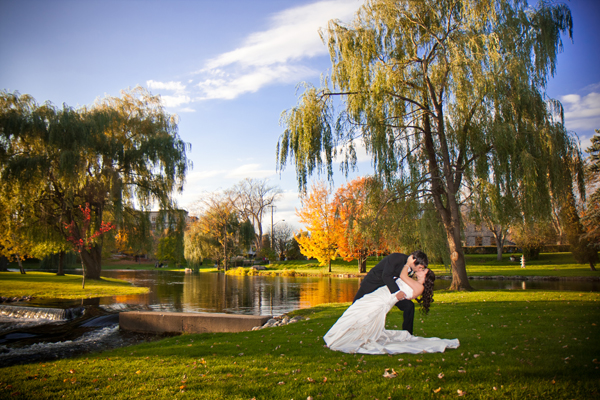 Then you have Stewart Park.  This park is simply beautiful.  Stewart Park is large enough to accommodate three wedding parties at once.  The tall trees, rock wall gardens and rolling grounds create the perfect areas for a wedding ceremony.  Certain areas are more secluded, intimate and meant for smaller gatherings, while others offer large spaces for those wedding parties where the chairs seem to go on and on.  Stewart Park is really something to see.
There are many more venues in Perth if the if Stewart Park and the Crystal Palace aren't for you. Hotels such as the Best Western Plus and the Perth Manor can hold the ceremony and also be a place where guests can stay the night.  The great thing about Perth is that everything is a short car ride or walk away.  Guests can attend the ceremony in the Park and after, walk to where the reception is held.  A bridal party can spend the night before the wedding in the Best Western Plus and in that same building take a trip down to their spa to get ready for the wedding.
There is one key factor in making this whole planning process easier.  The people that work for Perth understand that couples who don't know the area can be overwhelmed with the planning process.  This is where the Special Events Coordinator comes in.  Couples are given a folder with everything they would need to know about Perth and a pamphlet with every single contact one would need, with locations of shops to check out.  For such a small town, there are many such places to explore.  In a way, the Special Event Coordinators in Perth are your special wedding planners and have the best insight into the area.
Perth is an area to have a look at when planning a wedding.  Any month would work, any time of year.  Local businesses, beautiful historic buildings and modern venues make up this town.  And with help along the way, Perth would make a lovely place to hold your wedding.