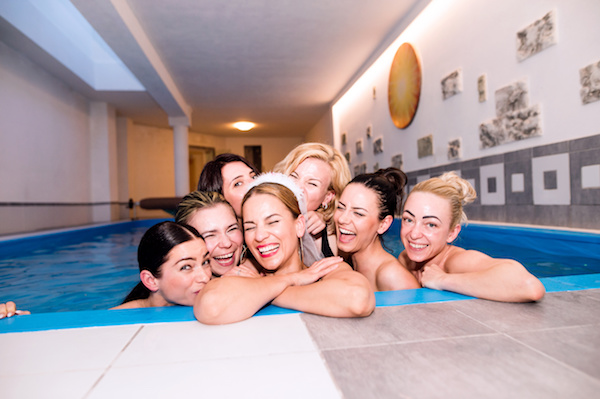 A bachelorette party is always a treat. What's even better is a bachelorette weekend! To make the occasion really special and memorable, plan a weekend away with your besties to celebrate the upcoming nuptials.
This takes some planning, so if you're the organizer, get started several months in advance so that you can coordinate everyone's schedules and make it work.
Here's the recipe to make it fabulous:
1. Get consensus on a date that will work.
2. Pick a getaway location that's roughly at the midpoint, if members of your bachelorette group live in different cities.
3. Get googling and choose a destination for maximum flexibility and fun. Some resorts offer separate cabin units, so you'll have full privacy as well as access to wonderful amenities including dining, a club, a pool and a spa.
Other options include renting a cottage for the weekend. This is a fun choice for the summer. You can also head to Airbnb and check out private homes for rent.  When you have a group, there are some fabulous, affordable places that may offer amenities ranging from an indoor pool to spectacular grounds, including an outdoor hot tub with a fabulous view.
4. Plan activities, food and drinks. You may want to have a meal or two at a restaurant and do some shopping or sightseeing, depending on where you're staying. If you're at a resort, take advantage of the pool and book some spa time!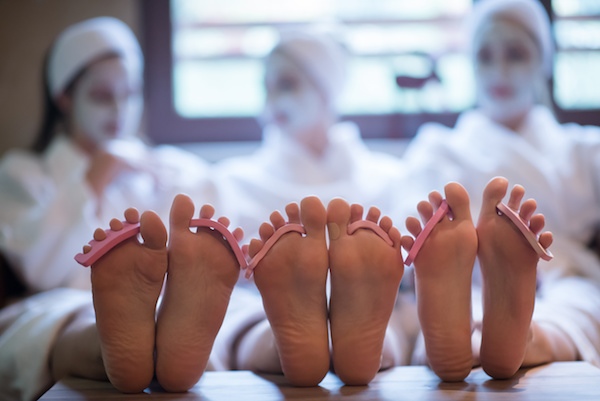 You can divvy up who brings what amongst your fellow guests. For instance, one of you might be responsible for breakfasts, someone else can do lunches, somebody else can do canapes and somebody else might be the mixologist, if you decide on signature drinks for the weekend.
Head to Pinterest to find the recipes for fun and fancy bachelorette cocktails — pink moscato strawberry lemonade, boozy gummy bears, Mermaid water and champagne jello shooters.
Have fun with music and decorations. The more personal and creative you get, the better. Get silly. Check out the dollar stores for fun novelty items.
Finally, take lots of pics and videos and have a blast!