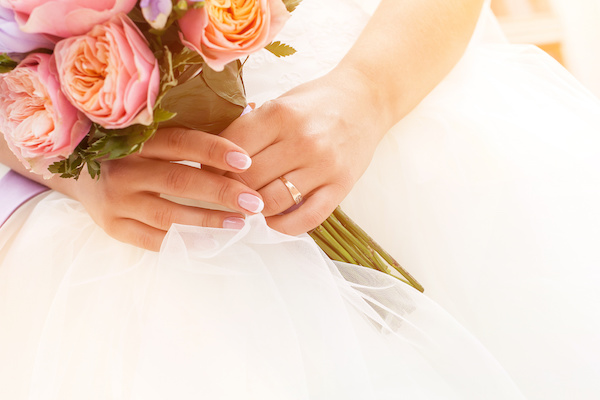 Be a Polished Bride
After all the months you've spent planning and organizing, choosing and booking services, it's not uncommon to get caught up in the whirlwind of arrangements.
The soloist for the ceremony? Check.
Payment for the celebrant? Check.
Hotel options and directions for out-of-town guests? Done.
The list goes on and on. And on.
But as the days get marked off the calendar and it gets closer and closer to the big day (or weekend or week), be sure to take the time to devote to the star of this really big show: You.
As Meghan Trainor's tune, All About That Bass, accurately points out, "Every inch of you is perfect from the bottom to the top." And it's time to let it show.
This means every inch of you should feel fabulous and polished so you are a confident, radiant bride. It is okay, in fact, to sweat the details, metaphorically speaking.
(But, please, no perspiration stains on your dress.)
That includes a manicure and pedicure. Even if you're not wearing open toe pumps or sandals, you still want to be every-inch lovely, so a pedicure is a must, too.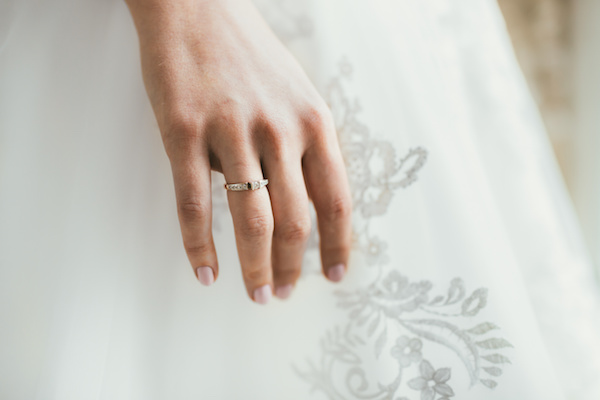 The classic bridal manicure look is pretty pinkish polish that is understated and that doesn't take attention away from your face, hair and dress. It's beautiful and eye-pleasing when guests glance at your hands and that beautiful sparkler on your left hand.
Brides whose personal and wedding styles  are exotic or glamorous sometimes opt for dramatic polish or embellishments, from different coloured nails to bling and nail accessories. Flowers, art, pearls, rhinestones: there are lots of options.
It's all about your personal taste, comfort level and, to a certain extent, your cultural and social background. Whatever style you choose — classic, girly, vamp, feminine, glamorous, exotic, conservative — do choose to look and feel polished on your wedding day.