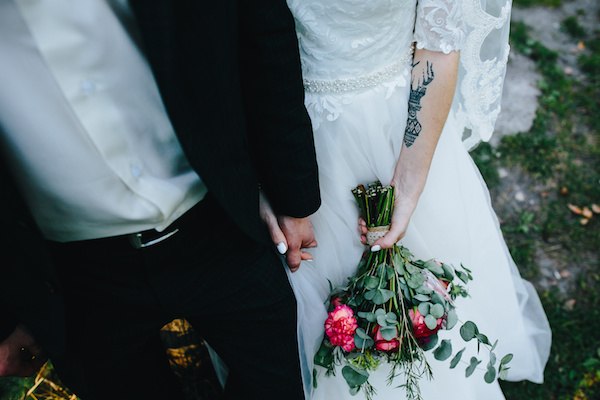 Feeling a little anxious about your upcoming nuptials? Are you not sleeping so well or having bad dreams or finding yourself distracted or a bit short-tempered on occasion?
That's okay. Pre-wedding nerves are allowed. But don't dismiss your feelings. Not only is a wedding a big occasion that entails a lot of preparation and social navigation, it's also a huge life milestone. It's the biggest, most public commitment you're ever apt to make.
You're pledging to spend the rest of your life with another person … while also scrambling to make party favours and seating arrangements and menu choices.  Not only is this a lot to process intellectually, it's also a lot to wrap your head around emotionally — especially when things don't go as planned. Your reception venue might be double-booked or your maid-of-honour has to back out or there's a fracas over family politics and who will sit with whom at the dinner.
These things can happen and it's reasonable to feel momentarily stressed or nervous about how your special celebration will unfold. But you can deal. Here are some suggestions to help you get centred again:
Set a time and have a long heart-to-heart with your besties. Vent. You can do it on the phone, in a coffee shop, a cocktail lounge or even via an online messaging option. But talk to people you trust. Laugh. Cry. Talk some more. It can be cathartic.
Spend some quiet, away time with you fiance. Get away for a weekend or even make a pact to go for a long, daily walk together. You will feel more grounded and united in this adventure. The down time spent together will help you see a more positive, optimistic way forward.
If you're overwhelmed by your wedding to-do list, consider delegating tasks to family members and members of your wedding party. People want to help; ask them.
Get some exercise, try meditating and make an effort to do things — even little things — you enjoy every day. Something as simple as listening to music or writing in a diary can improve your perspective.