Courtesy of I Just Said Yes
One of the most exciting times of your wedding is shopping for the perfect wedding dress.  You want to find the right one that fits your personality and at times the theme of your day.  Long dresses represent elegance, detail and tradition which have been around for years and years.  The color of white is moving in different directions too as you are now seeing pink, green, red and black dresses on the fashion scene.  One of the newest trends out there are short wedding dresses which are fun, sexy and sassy but there are a few things you need to ask yourself?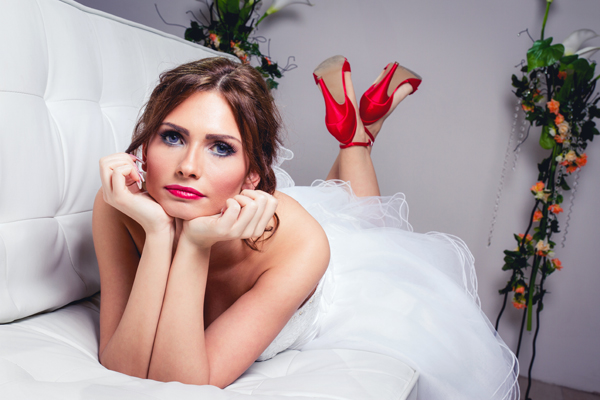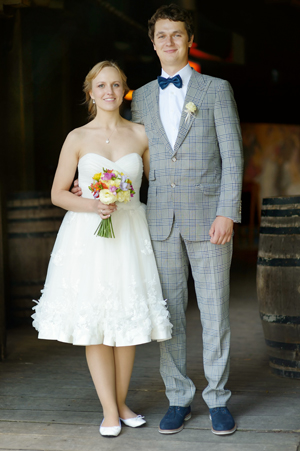 Does the short wedding dress compliment your figure?  Many ladies are very conscious about their body at the best of times so if you are uncomfortable showing off your legs when everyone's attention is on you then perhaps short is not the way to go.  If you are comfortable with showing off a little skin then go for it and buy those really cool wedding shoes that will sure be seen.
Will your wedding be very elegant and formal looking for your big day?  Having seen a lot of pictures online and in magazines, there has not been too many short dresses that appear very formal and elegant.  They won't have that "Disney princess" or gown feel you may want to achieve.
Will you look back at pictures and regret your choice?  Trends come and go but the long traditional wedding dress will be here to stay.  You don't want to go through your photos thinking a long wedding dress would have been nicer and you really didn't feel that you looked like a bride.
What type of wedding are you hosting?  If you are having a small private gathering or a casual outdoor, beach or destination wedding perhaps a short dress would be suitable.  If you are getting married the second time around you may not want the long traditional dress but something white so a short dress would be perfect.  If you are hosting a very formal wedding you may want to think twice about a short cocktail style wedding dress.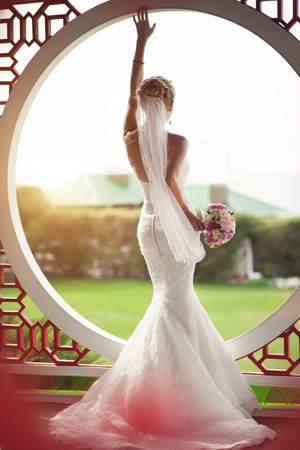 What about the season you are married in?  If it is in the late Fall or Winter then a short dress will certainly not keep you as warm especially if taking photos outdoors.  For the Summer months though a short dress would be refreshing and much easier to maneuver in.  No long delays for the bride in the ladies bathroom, right?
If you are hesitate about a purchase of a short dress and your budget allows then go with the long traditional dress for the ceremony and dinner and then change into your fun short white wedding dress and dance the night away.  Wedding designers have created a convertible wedding dress where you can have the best of both worlds by removing the bottom.  This just may be the perfect option for you!