By Rev. Alan Viau
All was going well for Sherine and Marc's wedding ceremony. That is until the signing of the register. Marc couldn't resist playing a prank on his witness. Now we have proof of the grooms sense of humor.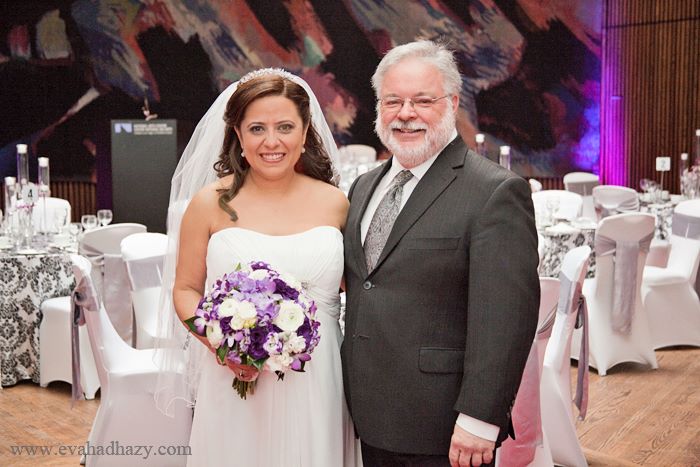 The National Arts Centre in Ottawa is an iconic location for weddings. The couple arranged to have their ceremony on the mezzanine with the reception in the salon for their small number of guests.
Sherine was walked down the aisle by her brother-in-law.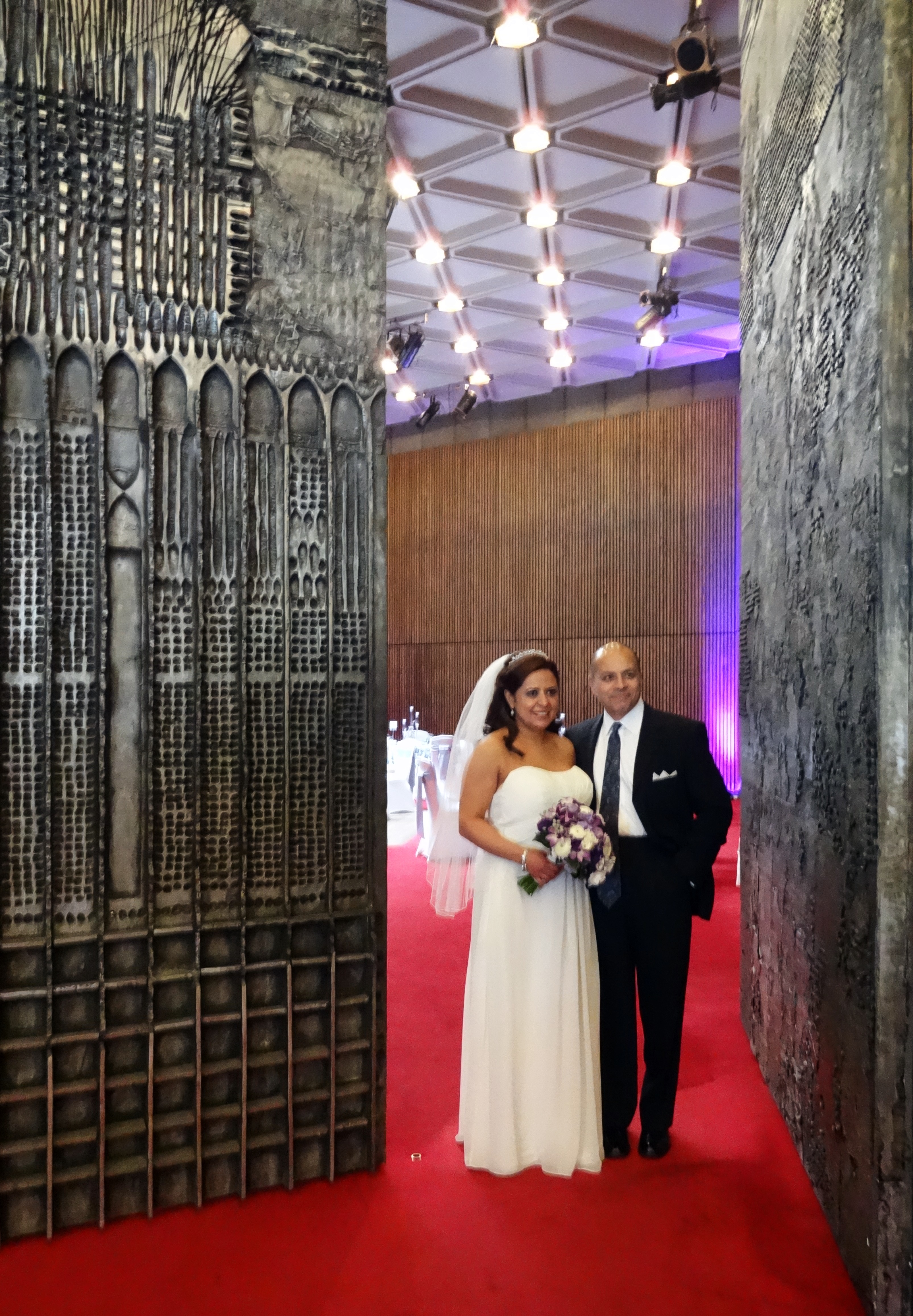 Marc was excited to see her come in.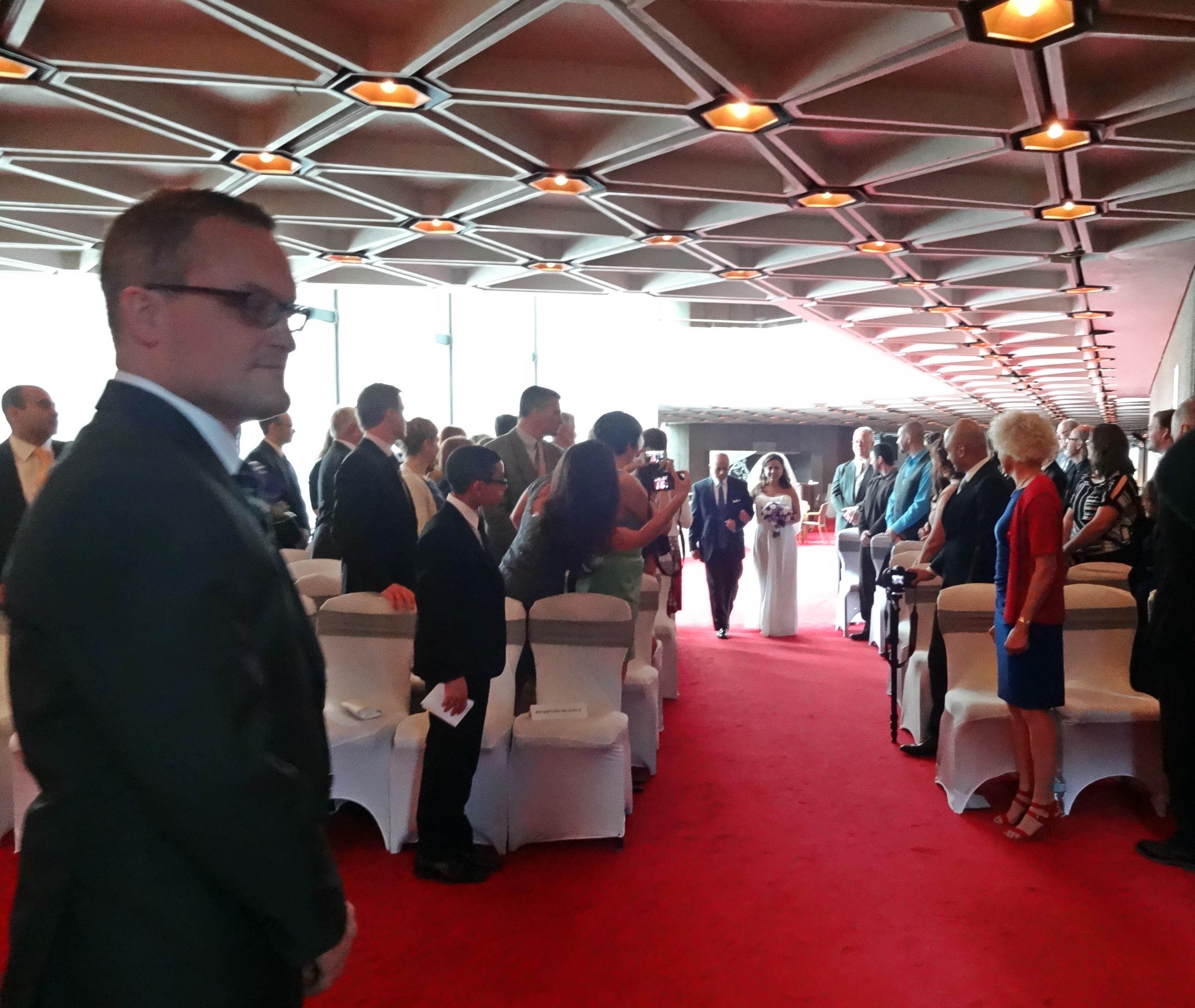 And the ceremony and signing were going as planned.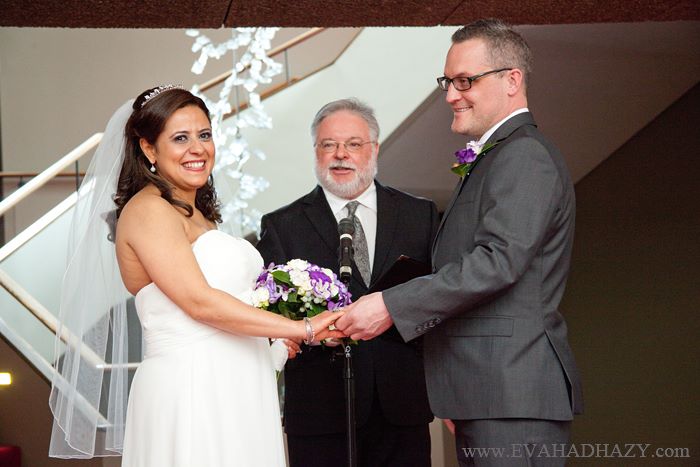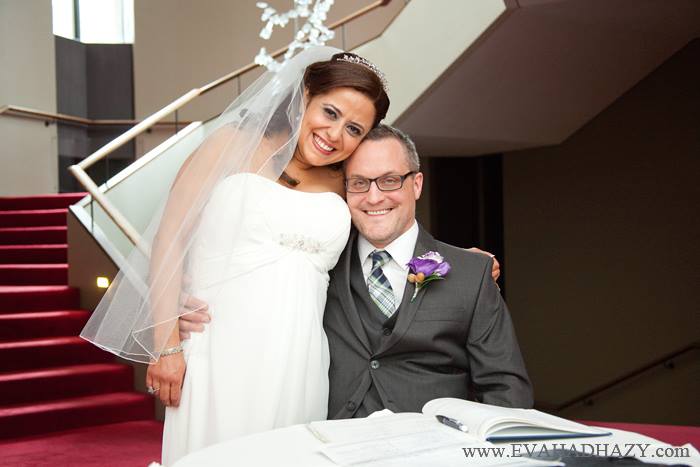 That is until Marc had his brother sign as his witness! That's when he couldn't resist the classic rabbit fingers in the picture. It was fabulous of Eva Hadhazy, their photographer, to capture the moment.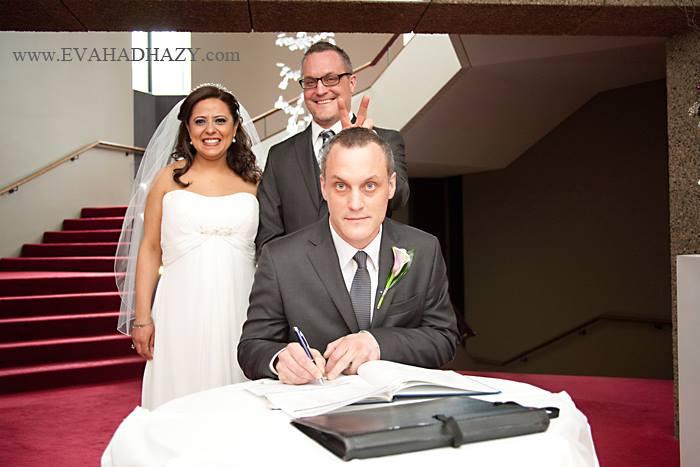 We had a good laugh about it after the service.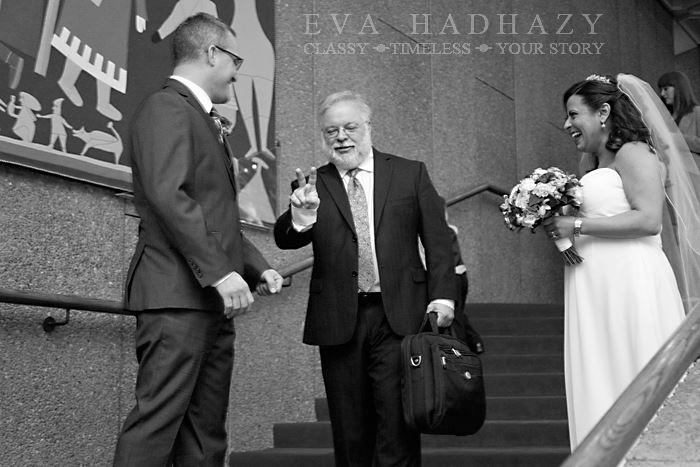 And all was good for their reception. Congrats Sherine and Marc.