By Rev. Alan Viau
Ottawa is sometimes called the coldest capital in the world, but a warm loving heart overcomes all the frozen temperatures as this happy couple marry on the world's longest outdoor ice skating surface. Real and true Canadians!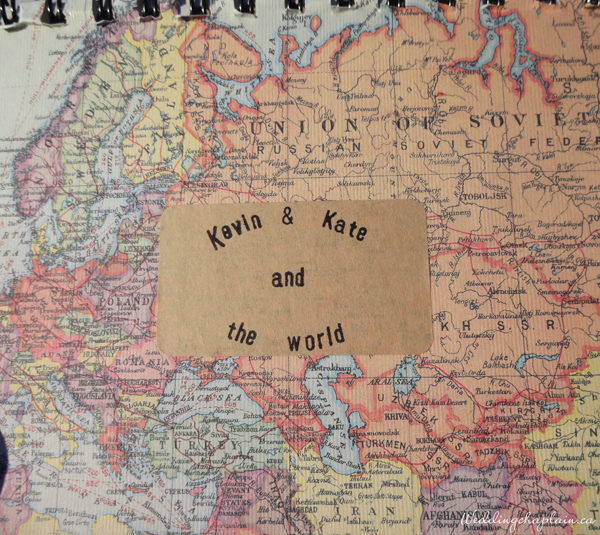 Scrap book cataloging their travels and story
Kevin and Kate met globe trotting. Both were involved in humanitarian non-profits endeavors all over the world. Kevin being from Ottawa and Kate hailing from London, UK, they would arrange to meet at the next destination. After a few years of struggling between being together and apart, they made a decision. They would settle in Ottawa and create their own world together. Soon their daughter was born. Their wedding would be really and truly a Canadian wedding.
I suggested that we have the ceremony on Patterson's Creek just off the Rideau Canal. It is a very romantic and private spot to have a wedding.
The procession saw Kevin and the groomsmen push sleds along the Canal. Kate and her bridesmaids had a wonderous ride waving to all skating well wishers.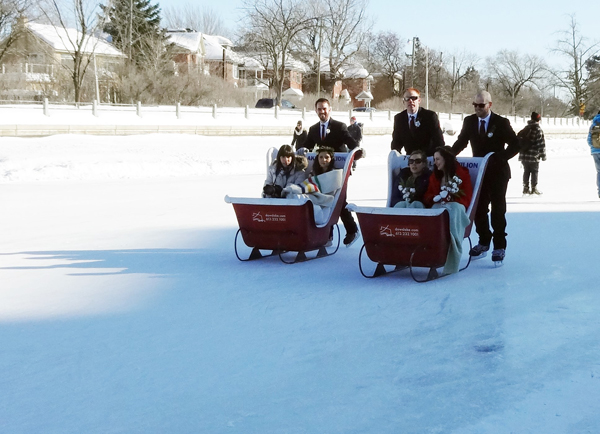 They decided to play a little old fashion Canadian hockey before getting down to business. This is at -10 C folks!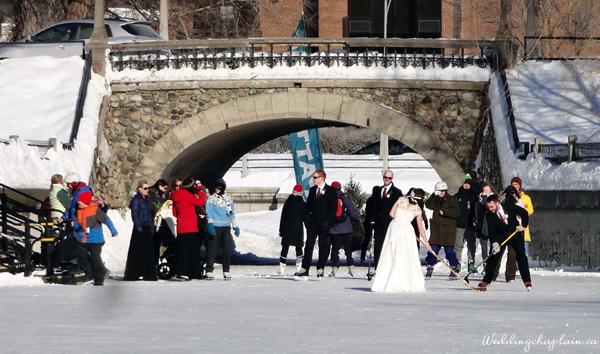 Finally all settled down, Kate skated to our spot on the creek.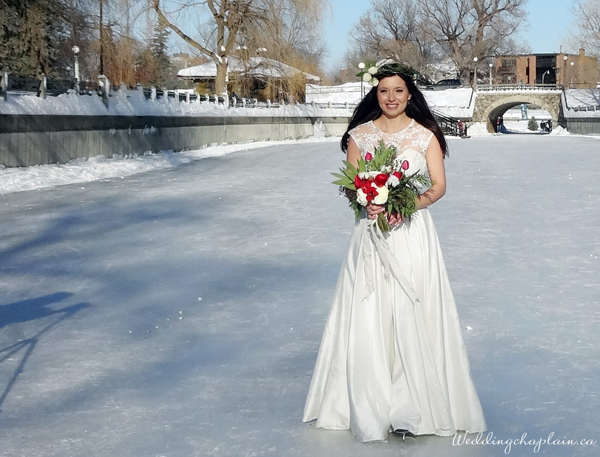 She covered herself with a traditional Hudson's Bay blanket to stay warm.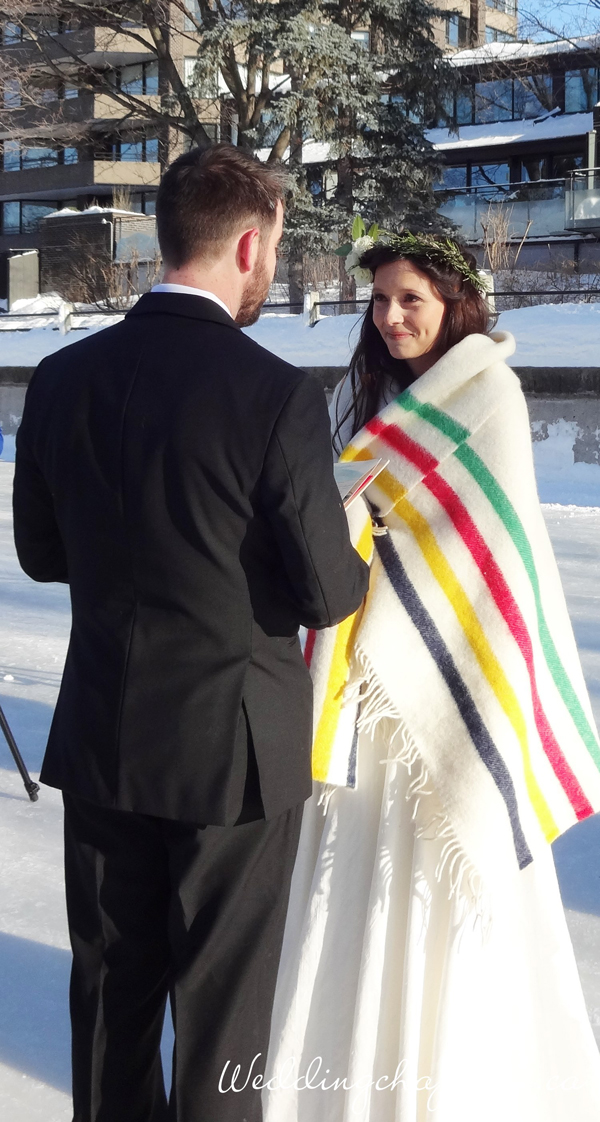 Their vows to each other were so sweet. They wrote them in Kevin's childhood book. So touching…
Finally married, they skated back down the Creek to the cheers of their friends and many on-lookers. Bundled together in a hut, they were warmed by their love. Next they ordered a very popular Ottawa pastry called a maple flavored BeaverTail. Many Blessing Kevin and Kate.