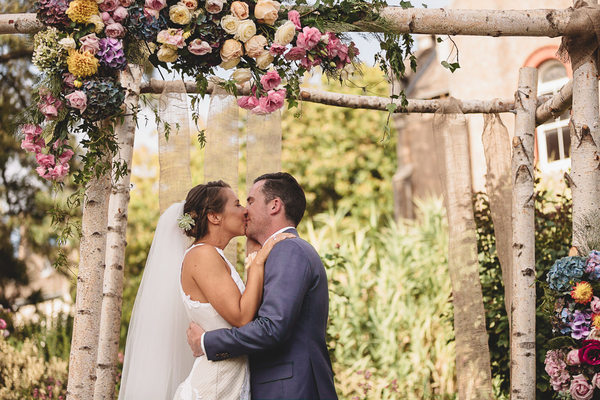 Bride Name
Ashleigh
Groom Name

Adam

Date of Wedding
02/26/2016
Photographer

Darin Collison http://darincollisonphotography.com.au/

Reception Held at

Abbotsford Convent Rosina Room

Ceremony Held at

Abbotsford Convent http://abbotsfordconvent.com.au/

Wedding Dress

Helen Manuell http://www.manuellandmoore.com/

Groom's Fashions From

P Johnson Tailors

Bridesmaids Fashions From
Finders Keepers
Groomsmen's Fashions From
P Johnson Tailors
Bride's Hair By
Sarah Caporale
Bride's Make-Up By
Tre Dallas
Cake By

Cherry Tree Bakehouse

Catering By
Bursaria
Flowers By

Botanics of Melbourne http://botanicsmelbourne.com.au/

Invitations By
BWedding Invitations http://www.bweddinginvitations.com/
Favours By
Adorn Invitations https://www.adorninvitations.co.uk/
Other Vendors
Accessories: Ichu Jewellery https://ichu.com.au/
Plants: Warner's Nurseries
Creative concepts and styling: Papermill Media http://www.papermillmedia.com.au/
Styling: Party Plants
Description

This sweet couple bravely broke tradition and changed their last names- taking on Adam's last name Shirley, but adding Spencer before that in honour of his late grandfather. The couple actually met on an airplane on the way to Thailand as she was on a girls' trip and he on a boys'. Together, they travelled the entire three weeks together and went on to stay friends for many years. What started off as friendship led to the most beautiful love story and wedding years on.