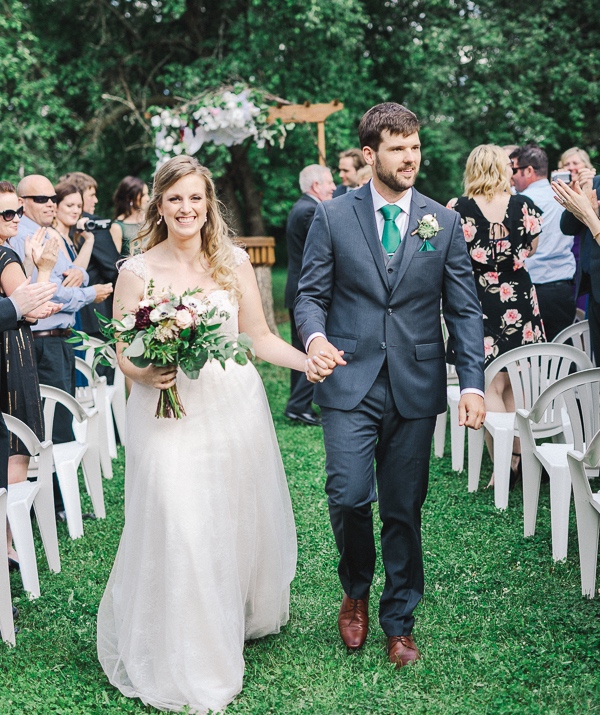 Photos and text by Amy Pinder Photography

Tucked away at the back of Jabulani Vineyard is a meadow. It was here, just feet away from the aisle where Tory and Jordan would soon be married, that Jordan waited in suspense to see his bride. Though they'd seen each other almost every day for the past 13 years, the excitement of seeing his high school sweetheart for the first time as a bride was surreal!
In this First Look moment, Tory walked towards Jordan in her crystal beaded white gown from 'Renewed with Love' and tapped him on the shoulder. While most grooms would turn around and take in this moment right away, Jordan did not. Instead, he waited … waited some more … and then when he was ready, slowly turned around to see her. His reaction as he saw Tory for the first time as his bride was one that I will never forget: joy, surprise, and—beyond everything else—an unequivocal love for the woman who would soon be his wife. Thirteen years of dating had finally led to this moment.
One of my favourite moments of the day was having the mothers sign the wedding registry during the ceremony. This is something I've never seen before and was a very special touch to involve them in this part of the day. You could tell this meant a lot to them too!
Tory's bridal bouquet by Mill Street Florist was one of sheer beauty and is an inspiration to brides everywhere. White anemones, blush roses, ranunculus, eucalyptus, and subtle hints of succulents decorated this oversized bouquet with class.
Every corner of the reception barn at Jabulani was filled with thoughtful details: photos of the couple throughout their 13 years of dating: from parasailing down south, to their early years of dating, to vacations together across the continent; table wine from the very same vineyard where they exchanged their vows; harvest tables decorated with forest green runners and greenery garlands; and a mirrored seating chart, showing guests where to be seated for dinner. The room was carefully coordinated by Bourbon and Bloom, who were an asset to the couple throughout the night by driving into town to get more ice when it ran low, to setting up and tearing down the decor, to keeping the timeline running on track.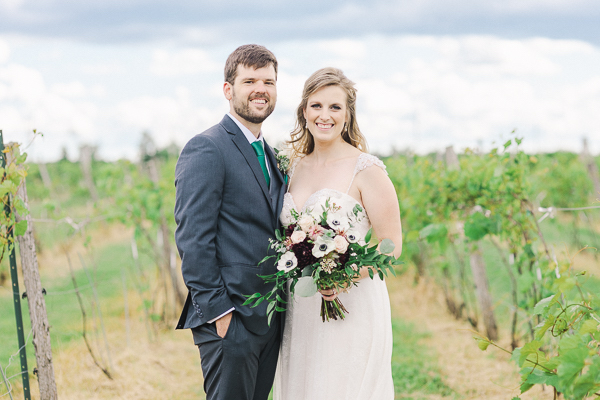 WHEN ASKING THE BRIDE HOW HE PROPOSED:
Jordan asked my dad the day before. It was my day off in the middle of the week; he took a personal day from work. He booked us a day of horse trail riding in Wakefield but didn't tell me till the morning of. It was a beautiful day, and not busy since it was a weekday. We went out on the trails with our guide. Halfway through she stopped to tell us there was a beautiful lookout point. So she watched our horses while we walked to the edge of the mountains. She was right; it was beautiful. I'm not sure how Jordan started it, or what he said, but he did get down on one knee to ask me to be his wife. My first reaction was "duh, of course" (insert facepalm here). Afterwards we celebrated with a bottle of champagne from my grandparents and a beautiful lunch by the water in Wakefield. No one knew for the afternoon so it was like a fun little secret for the afternoon. It was the sweetest, most genuine, perfect day.
HOW LOVE STARTED:
Tory met Jordan on a clear summer's night, whilst he sailed majestically down a side street in Stittsville in a borrowed Giant Tiger shopping cart. It was love at first sight. Proper introductions were made a short while later at the home of a mutual friend. Jordan, as some of you know, had a minor obsession with video games from the age of four to the present. He would use this "skill" to get the girl. Tony Hawk skateboarding on Nintendo 64 was the game, Jordan knew Tony Hawk, and he knew it well. Tory was brazen as she sat down next to Jordan and picked up a controller, never one to shy away from competition. They battled fiercely for the next hour, barely a word spoken between them as the war raged on. In the end, Jordan probably let Tory win, a classic move to get the girl. That one night pretty much did Jordan in; he was hooked.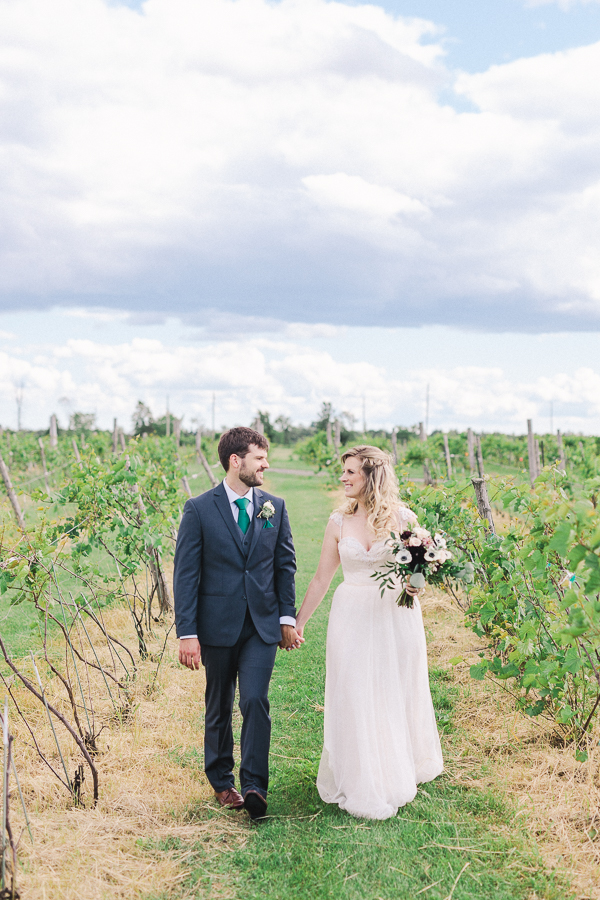 THE VENDORS:
Ceremony + Reception venue: Jabulani Vineyard
Planner + Day-of Coordinator: Bourbon and Bloom
Wedding dress: Renewed with Love
Wedding dress designer: Maggie Sottero
Bridesmaids dresses: David's Bridal
Mobile makeup artist: Makeup by Elle
Hair stylist: Blushes
DJ: Quality Entertainment
Florist: Mill Street Florist
Photography: Amy Pinder Photography